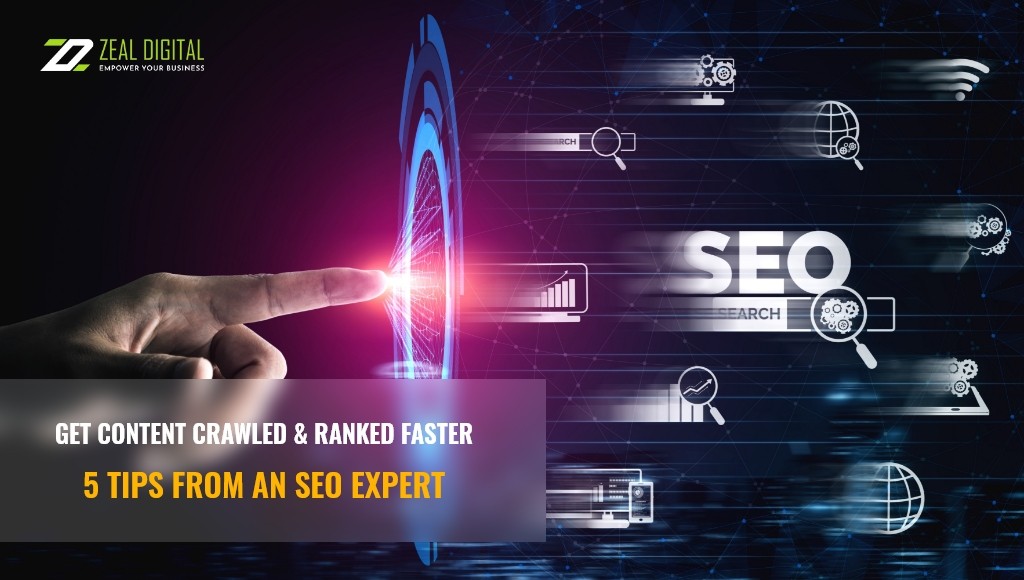 Get Content Crawled & Ranked Faster: 5 Tips From An Seo Expert
Have you noticed that some blogs or websites are the first results in Google when doing a search? It would be great to be able to get there with your brand. And it's not as difficult as you think. It is a fundamental part of digital marketing and you can achieve it. Today we will talk about how to get a good ranking in your content.
Over 90% of businesses in Sydney use SEO content marketing to connect with audiences and around 4.4 million blog posts are published each day. Yes, there is a lot of content.
This is why Google applies various filters with the help of its ranking algorithm to present only the most relevant and authoritative results to search engines. That is where we should aim.
Follow our tips below to get expert tips from the best SEO agency in Sydney about your content ranking:
Artificial Intelligence Will Play A Key Role
Artificial intelligence (AI) has had an impact on the way we all interact with online content for some time now. But as future SEO trends go, this technology will really make a difference this year and the years to come. AI has the power to show internet users the things they like and need the most, so it stands to reason that it will play a key role in any SEO strategy.
"Long-Form" Content To Attract Readers
Over the last decade or so, several brands have prioritised long-form content on their websites. A well-written long form piece has a higher chance of ranking higher on search engine pages. If you have an SEO 2022 strategy meeting coming up, make sure you have plenty of time to discuss this next trend. Always remember that in today's internet age, long form content is defined by short paragraphs, credible sources, and last but not least, creative writing that hooks the reader from the very first sentence. The best professional company offering SEO services in Sydney can help in writing excellent content that can attract a large audience.
The Speed Of Your Website
Your website, no matter what device it is accessed from, needs to load as fast as possible. The truth is that online users have a lot of time but little patience. A slow web page will only result in a negative user experience, eventually leading to reduced traffic. If the speed of the website is good, then the website can be crawled and ranked faster.
Optimise And Update Existing Content
You should not forget about the content that has been languishing on your website. This modification and further optimisation will result in a website with new content always. Users will appreciate the common thread that runs throughout the content: one of originality and superiority.
The best way to regain rankings, site traffic, and revenue is to track content from a few years ago. The future of SEO in Sydney lies in making sure your content never becomes stale.
Optimising For Voice Search Will Be Essential
Voice search optimisation is one of the top SEO trends for 2022. It revolves around local search queries, also known as "near me" searches. They involve searching for certain products and services in a certain place, usually in order to make an instant purchase.
SEO will continue to play an increasingly crucial role in online visibility as we move into 2022. If you want to stay ahead of the curve regarding trends, you need to focus on content that is informative, uplifting, and honest. The algorithm is always changing, but the only constant is high-quality content. Get in touch with a professional and expert SEO service provider in Sydney today!!