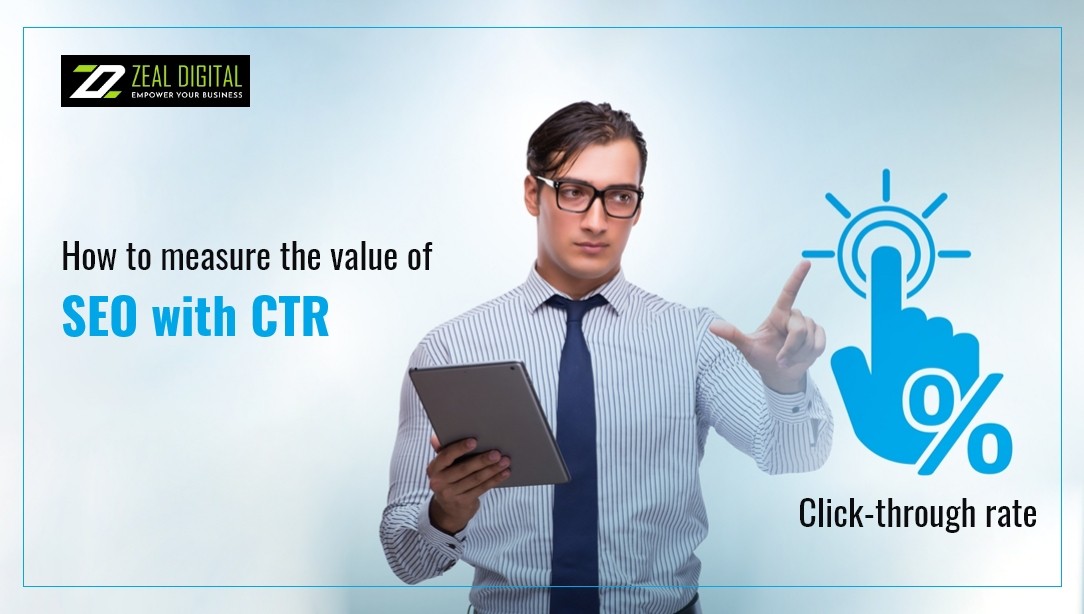 How to measure the value of SEO with CTR
As a matter of fact, digital marketing has been growing and expanding with each passing day. Well, there have been plenty of digital marketing strategies available for modern businesses today. This is to say that there has been a huge explosion or spurt in digital marketing tactics and strategies thanks to technological advances. In a nutshell, all types of businesses have been reliant on technology today. First off, SEO [Search Engine Optimization] is all related to the methods and strategies aimed at improving the traffic to websites as part of digital marketing. Obviously enough, SEO companies are those qualified and skilled experts involved in complete SEO operations like the Internet [web] marketing and content strategy to name a few. In the Sydney area, you can easily bump into numerous skilled SEO companies engaged in complete internet marketing for example.
That said, CTR (click through rate) is nothing but the ratio of users/customers who actually click on related and relevant web links to the total number of users just viewing the weblinks, emails and the like. True, this method is nothing but an attempt to measure the success and reach of online advertising. Furthermore, CTR can better be used for measuring the success and value of SEO operations. For example, these CTR metrics (based on clicks) will go the extra mile to observe how effective your SEO operations and strategies will be in the long run. Apart from this, the following are some more details relating to the profile of SEO companies in Sydney, along with other relevant information as given below:
First, you should understand that you have lived in this digital era where everything usually goes online, and every action gets innovative.
So it is all the more important to brush up on all the tactics and strategies used for SEO. This way, you can easily choose your business partners for your SEO execution.
Well, why do you need them? After all, those SEO companies/experts will go the extra mile to help ensure perfect organic visibility for your business, which in turn could generate more revenue.
With better organic visibility, you can go for big sales in the long run. So hiring SEO experts is like actually investing in your business indeed.
All things considered, you should look into many factors before choosing your SEO companies.
You have to choose the ideal SEO experts for your business as there have been plenty of them in business.
So who is the best of them all? Who could be the right fit for your business? These are all relevant questions you should ask before settling on your SEO expert.
In fact, there have been many genuine and skilled SEO companies in Sydney that can understand your business and execute digital marketing as per your requirements.
In areas like Sydney, there have been many more SEO companies following strong business ethics and core business values so you should be in good hands.
Finding The Best SEO Companies In Sydney
Here you will come across some more information relating to the methods used for looking for your best SEO companies in Sydney, along with other important details:
All about SEO companies: Knowledge, experience and expertise are the key factors in any field. Similarly, only those who have great exposure to the field can understand all technicalities and techniques involved. So try to find these SEO companies capable of churning out the right strategies in compliance with Google algorithms and your business needs.
Keeping track of SEO operations: Remember, digital marketing operations/activities can easily be measured and observed through appropriate available tools. In a sense, your online ad campaigns can be traced just to see their online performance. For example, you can keep tabs on your users/customers with the advent of tracking tools. This way, you understand how your website performs in organic search results. Here the big point is all about those SEO companies that have tremendous knowledge of SEO operations, including tracking users and observing organic visibility.
Understanding your business goals: Well, it is true that your ultimate business goals are all the more important than anything else. For this reason, your future SEO companies should be those who can understand your mission and business goals in the best way possible. Only those SEO experts can unleash the perfect digital marketing strategies, thereby making your business profitable in the long run. So look for those who will take your business growth to the next level soon.
Here Is How To Measure The Value Of SEO With CTR
Here we will talk you through a few more details relating to how to measure the value of SEO with CTR. The following are the relevant details:
Both SEO and CTR are like the two sides of the same coin in that they will go the extra mile to help you understand the performance of your business.
For example, factors like total impressions (digital views of online ads/content) and total clicks (users clicking on the links) will go a long way toward measuring the value of SEO.
Given all those tactics, it would be easy to measure the value of SEO with CTR.
Furthermore, target keywords and related URLs will also be helpful for measuring the performance of SEO versus CTR.
On the whole, CTR can be the best metric for measuring the value and success rate of SEO.
</li
BIG YES To The Best SEO Companies
Considering that there have been plenty of technicalities and techniques involved in understanding user keywords and related organic results, it would be a wise idea to look for perfect SEO experts.
In the Sydney area, most SEO companies have been doing a remarkable job through their overall and complete strategies, including the most powerful content ones.