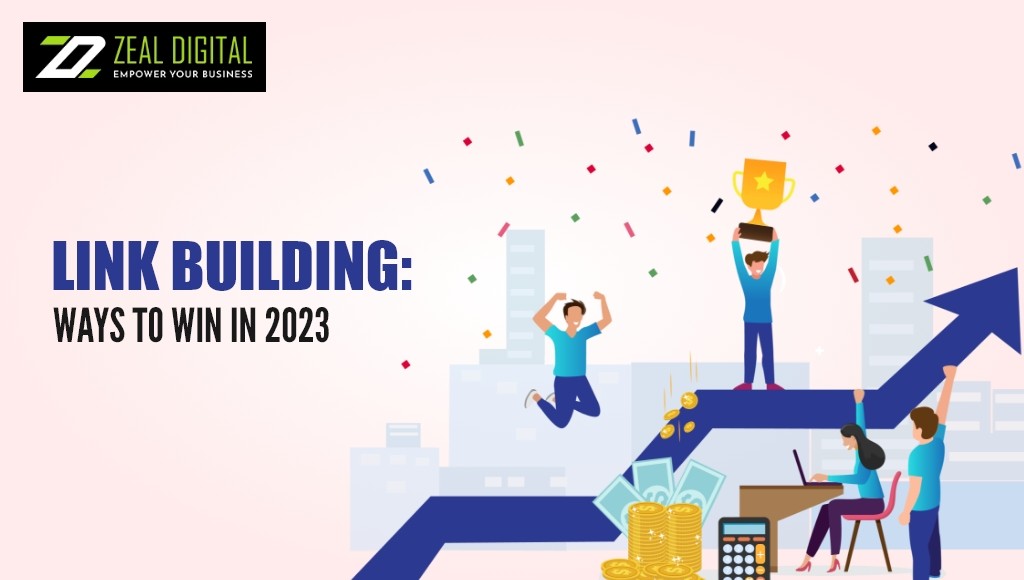 Link Building: Ways To Win In 2023
Hey there, digital explorer! Let me guess: you're exploring the intricate labyrinth of link building, right? With Google constantly updating its algorithm, the art of securing those prized backlinks is evolving. If you're looking for ways to stay on top of the link-building game in 2023 with the help of the best SEO digital agency, you've landed on the right page.
The Power of Local Link Building in 2023
In today's ever-connected world, globalisation seems to be the catchphrase. But when it comes to SEO and link-building, there's an often-underestimated player on the field: local link building. As the pendulum swings towards a more community-oriented world, locally-sourced links are becoming an invaluable asset for businesses, especially those targeting specific regions or communities.
Why are Local Links Important?
Well, to put it simply, local links are a direct pipeline to your target demographic. If you're a business based in Melbourne and a popular Melbourne blogger links to your site, you're not just getting any audience; you're getting a Melbourne-based audience. This kind of targeted link building can lead to increased foot traffic, better local online visibility, and enhanced trustworthiness among local consumers.
The Goldmine of Local Directories
Directories like Yelp, Yellow Pages, and even local chamber of commerce websites are essential platforms where businesses can earn reputable local links. Getting your business listed, especially with a backlink, can boost your visibility dramatically. The trick here, as always, is ensuring that your information is accurate, up-to-date, and consistent across all directories.
Community Engagement: More than Just a PR Stunt
Getting involved in community events, sponsoring local sports teams, or supporting regional festivals are all strategies that naturally lead to local link-building opportunities. When you sponsor an event, for instance, the event's website will often link back to their sponsors (that's you!). Moreover, local news outlets covering the event might mention and link to your business. It's a domino effect, and you stand at the beginning of the chain, reaping the rewards.
Harnessing User-Generated Content (UGC)
Local customers are a rich source of UGC. Encourage reviews, testimonials, or even blog posts that detail their experiences with your brand. These can be hosted on local review sites or on their personal blogs. User-generated content not only boosts your local link profile but provides honest feedback that can be invaluable for business growth.
The Collaboration Angle
Local influencers, bloggers, or even other non-competing businesses can be a treasure trove of link-building opportunities. Collaborative content, joint events, or even simple shoutouts can lead to quality local backlinks. Remember, in the world of local SEO, collaboration often trumps competition.
The Evergreen Fundamentals
Let's set the groundwork first. A solid understanding of the basics will serve as a foundation for the strategies we're about to unveil.
Relevance: Your backlinks should come from related industries or niches. This is not a mere numbers game – a relevant link from a reputed source in your industry holds far more value than 10 from unrelated sites.
Authority: A link from a high-authority site is SEO gold. It's a stamp of trustworthiness and a vote of confidence in your content.
Diversity: Relying solely on one type of backlink is a rookie mistake. A healthy link profile comprises different types of links, from editorial mentions to forum links and beyond.
Alright, foundational layer set. Now, let's sail into the waters of 2023's link-building strategies!
Content That Commands Links
Ever heard of the term "linkable assets?" It's basically content that's so rich, in-depth, and valuable that other websites can't help but link to it. Think of in-depth guides, original research, infographics, or interactive tools. Not only does stellar content help you rank on its own merit, but it also acts as a magnet for backlinks. If you're unsure about how to create this type of content, a SEO digital agency like Zeal Digital can lend a hand in ideation and execution.
Guest Posting with a Twist
Guest posting isn't dead. But the old way of doing it is. In 2023, it's all about being strategic. Target only high-quality, relevant sites. Don't just pitch generic articles; provide value. Perhaps you can share original data, or bring a unique angle or expertise to the table. Remember, it's not just about getting that backlink. It's about widening your audience and building your brand.
Unlinked Brand Mentions
Your brand might be mentioned on a website without an accompanying link. Find these mentions using the tools like Google Alerts or Mention. Politely reach out and ask if they'd be willing to turn that mention into a link. More often than not, they'll be happy to.
Revive Dead Backlinks
Sometimes, websites that linked to you in the past might have moved their content or restructured, causing your backlink to disappear. Tools like Ahrefs or SEMrush can help you identify these lost links. Once you have a list, you can contact the website owners to kindly ask for a link restoration.
Leverage Visual Content
Visual content, like infographics, charts, or diagrams, is highly shareable. Websites love to use visual assets to support their points and they'll link back to you as the source. If you're not adept at creating these, consider partnering with a SEO digital agency that offers design services.
Build Relationships, Not Just Links
Networking is everything. Building strong relationships with key players in your industry can lead to organic link-building opportunities. Engage in community discussions, attend webinars or virtual events, and participate in industry forums. Genuine interactions will eventually lead to collaborative content ventures and, by extension, links!
Testimonials and Reviews
A genuine testimonial for a product or service you've used can be a win-win. Not only do you provide credibility to the service provider, but it's also an opportunity to earn a quality backlink from a potentially high-authority website.
Wrapping Up and Looking Ahead
Link building in 2023 requires a concoction of creativity, strategy, and authenticity. Gone are the days of spammy practices. As search engines continue to refine their algorithms, the key to winning is to focus on providing genuine value.
If all this seems a bit daunting or you simply want an expert to guide your journey, consider collaborating with a SEO digital agency. These pros live and breathe SEO, and they're equipped with the latest strategies and tools to propel your brand to the forefront.
And speaking of agencies, if you're in Australia (or even if you're not!) Zeal Digital is among the best in the biz. Our expertise is unparalleled, and we have been consistently praised for our innovative approaches. So, if you're thinking of going the agency route, make sure you check us out. We truly are the best SEO digital agency in Australia!
Frequently Asked Questions