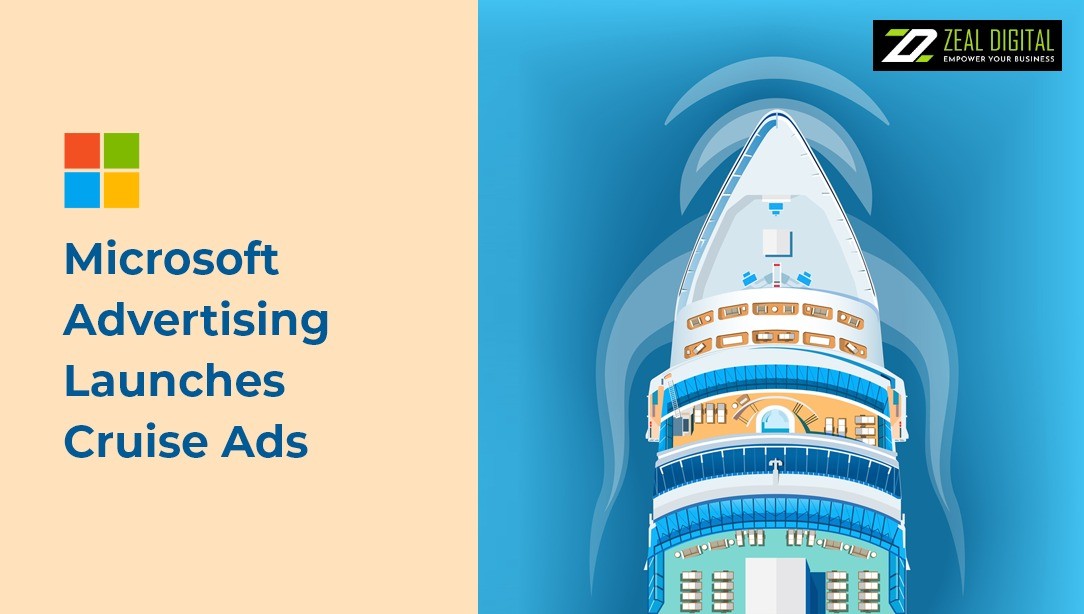 Microsoft Advertising launches Cruise Ads
Back in 2021, Microsoft launched a series of vertical-specific ads for the automotive industry, tours and activities, credit cards and health insurance. Now, the mega-company has added another category in that series called Cruise Ads!
On 9th February 2022, Microsoft launched Cruise Ads (Open Beta) for companies advertising for customers based in the United States! This ad platform was launched to attract cruise enthusiasts all across the country. With this tool at their disposal, companies can now optimise their ads and highlight the essence of the cruise industry altogether.
So how do these Cruise Ads work?
Let's find out!
Cruise Ads are nothing but an automated ad format that helps advertisers to leverage the feed data. Although keywords are not necessary, you can optimise the ad using negative keywords.
These ads will appear on the right-hand side of the popular search engine platform – Bing whenever someone types in a search query. You will see these ads popping up whenever you search for a cruise name, its location or course length.
So how do they differ from the other vertical ads propped up by Microsoft? That's extremely easy to understand. These cruise ads will show the starting price of the cruise tickets, departure and destination ports, trip length, etc. The more details you have about your cruise trip, the better the chances of securing top spots on the Bing Cruise ads list.
With this new ads-category surfacing on the Microsoft advertising platform, you can hire a pay per click advertising company in Sydney and target its true potential.
Why Is It Important?
Now that Microsoft has launched its 5th vertical-style advertising, what do we have to take away from it?
Vertical specific ad formats are much better suited for advertisers who want to target a particular group of customers.
With Cruise Ads, you can build Bing advertisements with specific parameters like trip length, departure & arrival points, etc.
Similarly, you can target ads specifically for warmer months as people tend to travel abroad for vacations.
Therefore, a pay-per-click advertising company can better optimize its ads, thanks to the latest launch of Cruise Ads.
So, are you looking for a pay-per-click advertising company in Sydney that can work on these Cruise Ads? Contact us today!