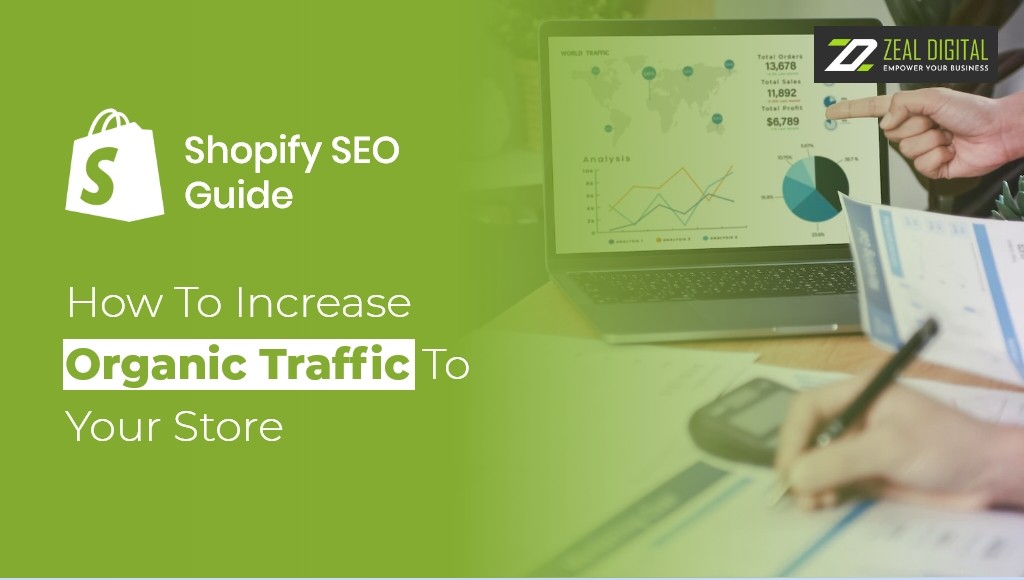 Shopify SEO Guide: How to increase organic traffic to your store
It's vital to optimise your Shopify SEO Guide on Bing, and other search engines so that potential buyers can find it. Giving users a pleasant experience is at the heart of many search engine optimisation (SEO) strategies. People are more inclined to shop with you if your Shopify store is easy to find and navigate.
Although the foundations of SEO apply to Shopify as well, there are some strategies to having a Shopify site properly optimised for search. When analysing the platform's SEO capabilities, there are further intricacies and other things to consider.
In this article, we'll go over the basics of SEO and technical considerations for improving your Shopify store's search ranks in order to boost traffic and sales.
SEO fundamentals for Shopify
The page editor on Shopify – To create landing pages, collections pages, product detail pages, and blog entries, Shopify's content management system (CMS) provides a page editor with a simple user interface.
Analytics – Google Search Console and Google Analytics are both free tools that are compatible with Shopify sites. Google Analytics shows you how visitors got to your site and what they did while they were there. For SEO marketing in Sydney, Search Console and Analytics are essential tools.
Security and the domain – Shopify offers the option of purchasing a custom domain, as well as a free tool for checking domain name availability and generating alternative domain names.
Local Search Engine Optimisation
Since the outbreak of the COVID virus, more local businesses have joined Shopify with the help of Shopify SEO Guide. If your company serves a certain area, make sure you have a presence online where people might look for businesses like yours, whether it's on Google, Bing, Facebook, or other platforms.
While your Shopify website will support your local efforts, there are so many possibilities for local search optimisation that it deserves its own article.
Search engines "crawl" websites, which means that they go through the code and URLs of a website to find each page. When someone does a relevant search, the information is added to the search engine's index, where it is ranked and served as a result.
Search engine optimisations that facilitate crawling and indexing are referred to as technical SEO. The architecture of your site, the URL structure, and JavaScript are all examples of technical optimisations.
By supplying pre-made themes with Shopify's framework as the foundation, Shopify allows store owners to skip many of the technical aspects of starting an e-commerce site.
Beyond product and category pages, SEO is important.
Increasing your store's organic visibility can be as simple as creating interesting, helpful, and entertaining content along with seo marketing in Sydney. Content may help search engines understand more about your site while also offering potential customers more opportunities to learn about your business.
Increased visibility can lead to more traffic and purchases.
These are the pages that every store should have. It's strongly advised that you build a "About us" and "Contact" page; these sites allow potential customers to learn more about your company and contact you with questions before and after they purchase from you.