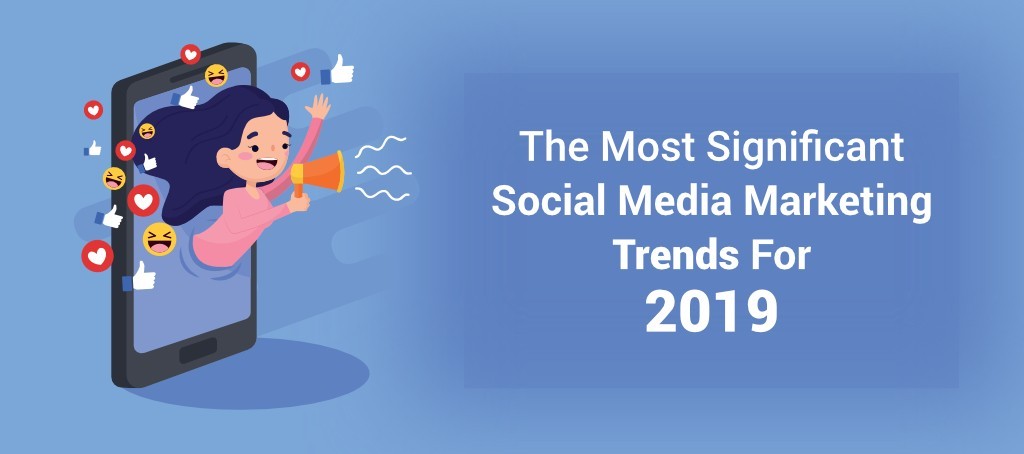 The Most Significant Social Media Marketing Trends for 2019
Time is continually passing and our ideas, likes, and dislikes continually change along with it. This is why we continually perceive new trends in both the digital and physical world. Our job is to look at these trending ideas, products, and styles to help businesses grow and maintain sales throughout drastically changing digital times.
We bring to our customers the most significant social media marketing trends that they need to implement to keep their business running smoothly. We keep track of new technologies, features and trends to ensure that we help every customer create effective social media marketing plans. We are the leading social media marketing agency in Sydney, with years' worth of experience assisting a range of businesses. Social media marketing helps to effectively market your agency or business at affordable prices.
We have identified some of the key trending social media marketing ideas:
Video blogging is a growing trend, with many YouTube channels being solely dedicated to 'vlogging' style videos. 'Vlogging' is now more popular than simple digital blogging, with many people opting to watch blogs rather than read them. Most blogs now only find foot-traffic vie search engines, rather than dedicated fan-bases that 'vlogging' channels have. Video blogs are a great way to increase your business marketing and expand your base customers, whilst being easy to market to a multitude of social media platforms, such as Facebook, Instagram, YouTube, and Twitter.
Chatbots are relatively new social media management tools, used to assist in customer relations without needing to employ or pay staff. Access to a chatbot who can answer nearly any question a customer has can help complete sales and builds trust with your customer base, especially for online-sale businesses.
Action buttons have consistently been used by social media marketing agencies to increase engagement and sales. Many customers see an action button as a shortcut to something they already want. For example, if a website has a banner of a specific product that the customer likes, there can be an action button which says 'buy now' for them to click. This increases the engagement of customers whilst adding to the general human tendency to impulse buy, which is often something harder to achieve in the online sphere. Action buttons should be continually used across your website for a multitude of things, such as 'contact us', 'shop now', or 'book now'. Many businesses add a 'call us' button to hook mobile phone users who may not have access to a chatbot. Making your number easy to access and find for mobile users and desktop users alike can increase your customer engagement tenfold.
These are just three of the primary social media marketing trends that you should be utilising in your social media marketing plan. Here at Zeal Digital, we are experts at providing affordable, high-quality social media marketing solutions in Sydney. Contact us today to discuss how we can help grow your business and increase customer engagement utilising these social media marketing trends and more!