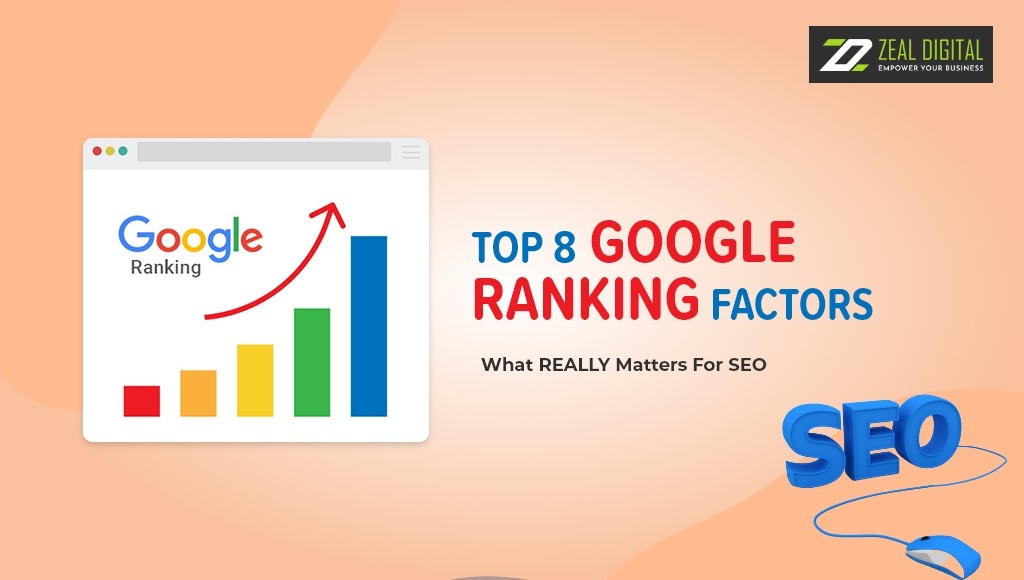 Top 8 Google Ranking Factors: What REALLY Matters For SEO
Most top Google ranking factors lists are too long. They strive to list all the factors that exist, instead of focusing on the ones that really matter. When it comes to ranking on Google, the leading SEO Service providers in Parramatta come to our mind.
So today we are going to take a different strategy. Instead of listing more than 200 ranking factors, we are going to talk about the ones that most deserve your attention.
Google wants to position the most useful results for a search, so finding everything people want to know is a key. However, this is not about the length of the content. It's about covering what's most important to those searching and targeting what they expect to see.
For example, we take a search like "best watch brands".
After analysing search intent, it is clear that people want lists of the best watches and luxury brands. However, that doesn't tell us what's important from a content standpoint, so let's look at what the top-ranking pages have in common.
Google aims to rank the most accurate results for each question.
How do you know how mobile-friendly your site is?
Check the "mobile usability" report in Google search console. This report tells you if any of your pages have difficulties using mobile phones.
Google wants to position content that offers its visitors a positive experience. But what things contribute to a better user experience?
Here are some suggestions from Google:
Easy to read content
Well-organised sites
Interesting and useful content
Responsive design
No intrusive advertising
Site designed around user needs
There is a lot of debate in the SEO community about how Google measures user satisfaction. Common theories include the analysis of metrics such as click-through rate (CTR), dwell time, time on page, and bounce rate. A leading professional company offering SEO services in Parramatta can help in enhancing the user experience in a great way.
Page speed has been a top Google ranking factor since 2010 when it affected 1% of desktop searches. That changed in 2018 when Google prolonged the ranking factor to mobile searches. Google said in 2018 that mobile pages should display content to their users in less than three seconds, and also said that the total size of a mobile web page should be less than 500kb.
If you are concerned about your page speed, check the speed report in Google search console. This shows which of your pages load slowly on desktop and mobile.
Google does not position the same type of content for all searches.
For example, someone searching for "buy dresses online" is trying to buy. They want to see products they can purchase.
On the other hand, a person searching for "how to knot a tie" is trying to learn. They want to know how to knot a tie, not buy one. That is why Google shows pages categorised as ecommerce. The best SEO consultants in Parramatta understand the user intent and rank the websites according to the required target audience.
Freshness is a search-driven ranking factor, meaning it's more important for certain searches than others.
For example, all the results for "Irma Garcia news" are fresh. Google even shows you the "Top News" with results from the last few hours. This happens because Google knows that people want to see recent news.
HTTPS improves user security by encrypting data between the browser and the server.
Ranking in Google is rarely about the latest tips, tricks, or fads. It's about putting a lot of effort into creating the content that people are looking for, offering a good user experience, and showing Google that it's the best result for a search. Hire the best SEO Service provider in Parramatta that understands all top Google ranking factors easily.