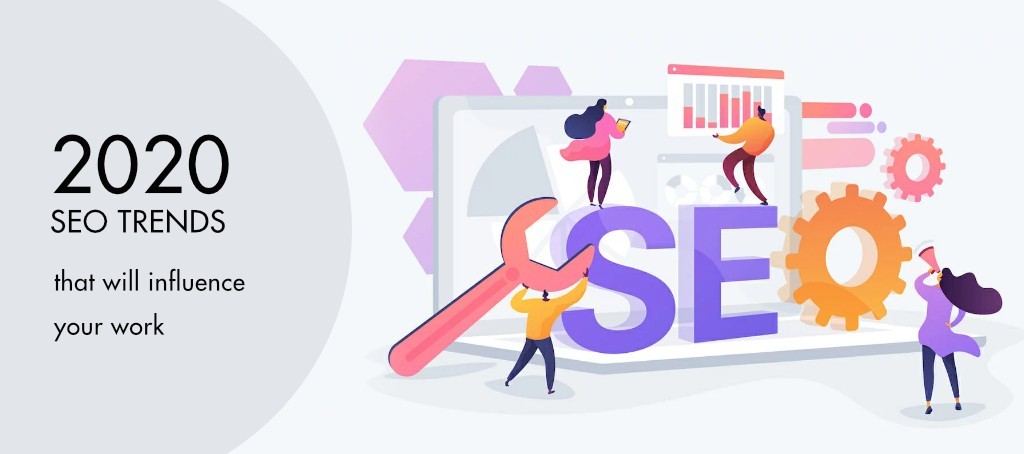 2020 SEO Trends That Will Influence Your Work
Google has come up with several SERP (search engine results page) features such as Featured Snippets, Knowledge Graphs, and Local Packs, to name a few. This means that more than 50 percent of searches being done on Google are now zero-click searches. What does a zero-click search mean? It's a query that would be answered on the results page itself, thus minimizing the user's time and effort.

Are zero-click searches bad for your SEO marketing plan? No! Experts advise that marketing companies should not panic in such cases due to the type of searches these are. They are usually quick lookups for phone numbers and addresses of businesses or quick and easy answers to questions. In the case of zero-click searches, these clicks are not counted or converted. Thus, marketing companies need not fret over them.
 Featured and Rich Snippets Optimization
This is something that each SEO company in Sydney should be well versed in. Zero-click searches are slowly becoming the new norm thus suggesting that the information being showed on the SERP has become a lot more important now than what it was earlier. 
A couple of great ways in which you could make your brand or business stand out from the rest is by focusing on featured snippets or rich snippets. Rich snippets normally show information such as the following:
Title and Description

Images

Stars for reviews

Prices of products
However, compared to a featured snippet (block of information on the top of the SERP) they would bring you lower improvements in your CTR (click-through rate) but your result would be a lot more noticeable this way. Regardless, your overall position on the SERP would, stay the same
Revolution of Local SEO
As an SEO agency in Sydney, this is something that you should be wary of as well. A lot of the zero-click searches that were referenced earlier are local searches as well. This means that the results, in this case, would be shown on the SERP itself. These are also referred to as Local Packs. As far as the mobile devices are concerned a Local Pack could take up the entire space available on the screen. 
This means that you may not always be able to see the SERP as well. As a business, the best thing that you can do in such a situation is to create a page on Google My Business. This way you would be able to cover a whole lot of such searches in a single swoop. The most prominent keywords are 'near me', 'phone number', and 'address', to name a few. 
Importance of Machines 
The machines are here, and they are not going anywhere.  
This is something that you need to understand as an SEO company in Sydney. Google has been using learning algorithms for many years now to provide its users with a better experience. It wants to provide them better search results. It also wants to avoid pages that have lots of keywords but little else for the users. This is expected to become more important in 2020 thanks to BERT, the latest algorithm from Google. BERT is an algorithm that Google is using to get a better understanding of the context in which people are using keywords. It can be called a follow up of Neural Matching and RankBrain. 
Neural Matching is supposed to help Google understand the meaning of queries. RankBrain adjusts the SERPs based on the data that has been collected about the users' behavior. 
Prioritize Brand Building 
you are an SEO agency in Sydney building your client's brand should be your priority.

In 2020 organic digital marketing is going to be the biggest factor steering the success of businesses online.  
Paid ads are still accepted as far as social media marketing is concerned but the problem is its over saturated usage by all companies big and small. This trend has resulted in the decline of ROI (return on investment) with paid ads and marketing. Therefore, in the upcoming year digital marketers must use techniques such as brand building and generating online awareness to remain successful on social.