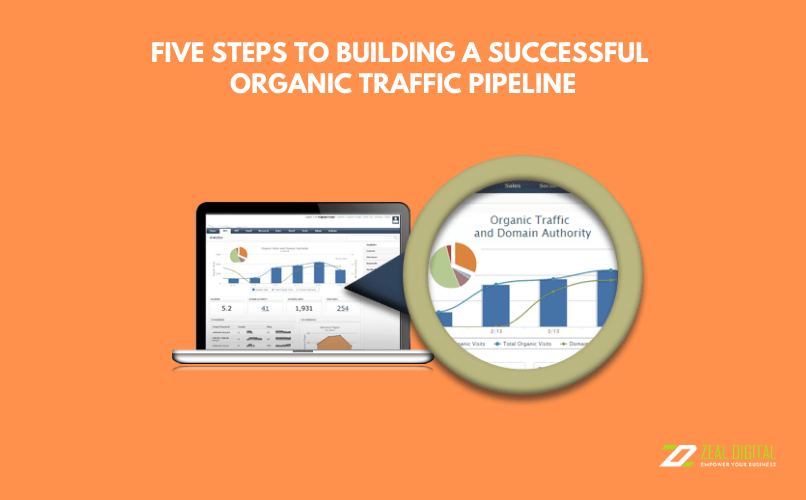 5 Steps to Building a Successful Organic Traffic Pipeline
Want to ensure that you get consistent organic traffic? If yes, then the first thing which you have to immediately stop doing is relying on your organic traffic results. Do you know why? Well, the answer to this is quite simple; you simply need to do this because the chance of making a profit by these organic search results is just like the lottery. The experts of the SEO agency always say that the odds of a person benefiting from organic traffic are way less, therefore in today's date if you are looking for some effective results, then the only way out is by investing your time and efforts in the organic traffic pipeline.
What is the importance of this organic traffic?
We are frequently asked this question by many people who have their business online. Well, the answer to this is very straight and simple. Almost 70% of the business sales come through the results of a search engine like Google. If you will not invest in your SEO, then how will you manage to appear in the search results and then further increase the traffic to your website? If you are planning to invest in a proper organic traffic pipeline, then you should fix an appointment with your nearby SEO consultant and know everything in complete detail.
5 effective steps to build a successful organic traffic pipeline-
There are many different ways by which one can manage to form a successful organic traffic pipeline. Below we have listed 5 important and effective steps to achieve the same which were suggested by the experts of this industry.
Identity user questions which can be used as your keywords
One of the most effective ways to create a successful organic traffic pipeline is by picking such user questions which can be moulded into perfect keywords. Now the question is how to find such questions.
It is remarkably simple to do that. On today's date, there are many websites on which people post some of the other questions seeking proper answers. One of the most common platforms for the same is Quora. You can simply ask your SEO experts to visit the Quora platform, look for questions related to your business niche and then use the same questions as your keywords in the content you post to your website. If readers would follow the same with proper focus, no one can stop them from engaging more and more people and this means more traffic as well.
Keywords are equally important as the content
If you have been getting this to listen- "only informative and quality content can bring traffic to your website", then we want to tell you that this is not true at all. Instead, we can say that quality keywords (long-tail keywords) and informative content go hand in hand to bring more traffic to the website. Therefore, we advise all our readers to develop a deep understanding of keywords as well and they should look for long-tail keywords. However, at the same time, one should not forget to consider the user intent as well.
Headings are particularly important in content
We know that one should not judge a book by its cover, still, it is very much necessary that a person should be aware of the fact that until you have used interactive and appealing headings which concerns the interest of your target audience, one will not be able to attract readers (traffic) to the website. Hence, all the professional SEO consultants advise that people should focus on the heading as well as it can reward them with the best results.
Do deeper research for every topic
Until now, if you had been just referring to your competitor's website to outshine them, then let us tell you that this will not get you the results you have been looking for. If you want a successful organic traffic pipeline, then you should develop a habit of researching a lot on your concerned topic and then always think of a unique way to present the same.
Be active on your website and social media pages
Even if you are posting quality and informative content on your website and social media platforms, but the frequency of doing the same is very less, then you should never expect good search results. It should be that informative and regular content is needed to achieve your aim.