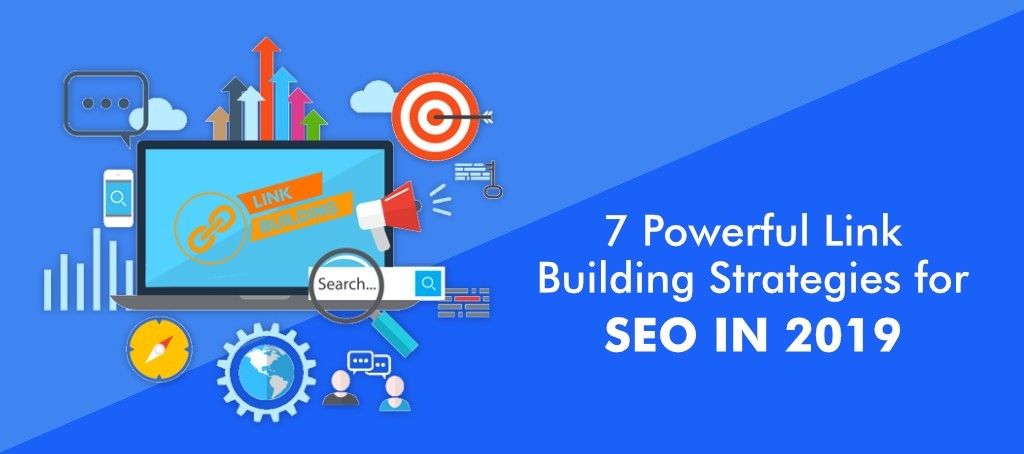 7 Powerful Link Building Strategies for SEO in 2019
The first step that you need to take in order to build links for SEO (Search Engine Optimisation) in 2019 is to select a topic or keyword that would be relevant for a really long period, even if not forever. This, in fact, happens to be the key but the one thing that most people tend to ignore. If you want high-quality backlinks on your website, you need something great on your website as well. After all, that is what would entice people to link back to your website in the first place. You can always look up Google for suggestions on this.
Turning your evergreen topic to an evergreen content
Once you have selected an evergreen topic you would need to make it an evergreen content out of the same as well. By evergreen content, we mean content that is useful and amazing. How can you identify content that can be seen to be evergreen in the first place? There are some parameters that you need to keep in mind in this case. Your content should be longer than content that is in the top 10 for the same topic. It should be visually stunning.
Steal high-quality backlinks from your competitors
In this case, you would have to find out who all are linking back to the pages that rank in the top 10. You can use backlink analysis tools for this purpose such as Moz. Include all the URLs (Universal Resource Locators) over here in this analysis. You would see that the top-ranking contents in these cases have thousands of backlinks at times as well! These are basically your opportunities. It is here that you have to make your best efforts to build links between them and your evergreen content.
Link roundup
As far as SEO link building strategies for 2019 are concerned this one happens to be one of the easiest ones out there. Link roundup is the process where other experts write blog posts that list your blog content as a valuable resource on a particular topic. This can happen at any frequency. They can be daily, weekly or monthly as well. It is your duty to find these opportunities for building easy links. You can also send the owners of these blogs emails where you suggest your new content and ask it to include in their next roundup.
Resource page link building
This is a step by step process and is also one of the strongest ways to get quality backlinks to your blog and website. A resource page is basically a webpage on your blog or website that would enlist all the useful resources and links for a particular topic or group of topics. By resource page link building you are simply getting your blog or website listed on a resource page as a resource that can be useful for the readers over there. In this case, you first need to find blogs and websites where your content can be a valuable resource.
Broken link building strategy
Broken link building is also one of the easiest strategies in this particular context and it happens to be one of the most effective ones as well. When you notify the owner of a blog or website about broken links on those pages you are basically adding value to the same. You can also use this opportunity to offer your content as the ideal replacement for the dead link and thus benefit yourself as well. In order to get started with the process, you need to install a free extension named Check My Links on your Google Chrome browser.
Guest posting
Guest posting also is a great way to get quality backlinks on your blog or website. In fact, this happens to be the best option in this particular regard, and this is the reason why so many experts prefer it as well. It is a very simple way to get such work done too. The thing is that you cannot do guest posting on just any blog out there as it must be relevant for Google to increase your website's ranking. You need to be rather careful and selective in this regard. For example, you need to check the level of Domain Authority of the guest blog.