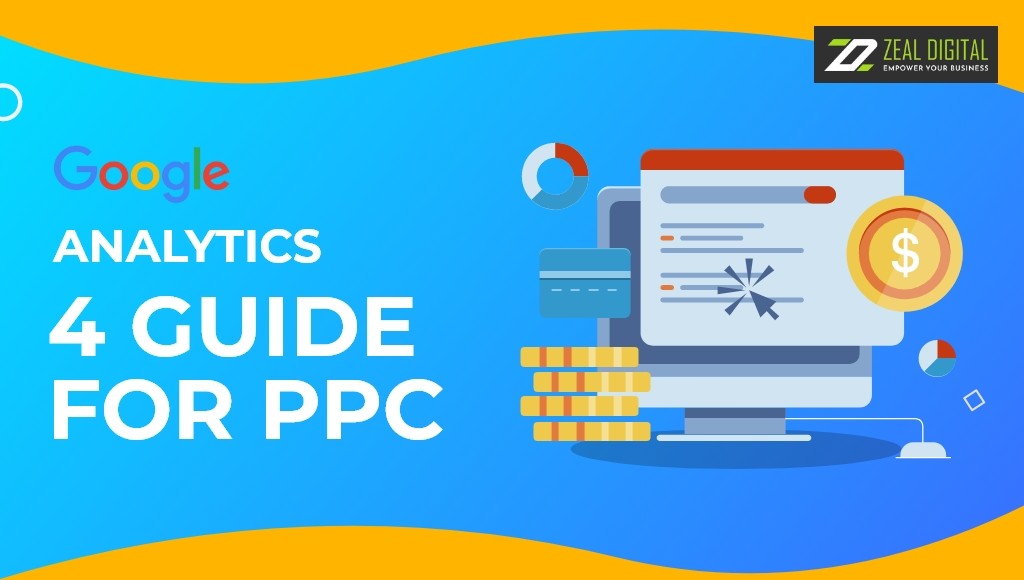 Google Analytics 4 guide for PPC
You should definitely need Google Analytics 4 guide for PPC and install Google analytics 4 to set up goals on your website. We can't emphasise enough how critical it is to install GA4 right now, even if you plan to learn how to use it fully in July 2023.
Universal Analytics will cease operations in July 2023. You'll need to be able to compare data from one year to the next. If you haven't installed GA4 on your website this year, you won't be able to do so.
You'll need to export reports from both UA and GA4 and integrate them in some way. You can accomplish it with Data Studio, but it's a pain.
If you already have Universal Analytics objectives set up, Google has released a tool to help you migrate your conversions to GA4. If you don't have this, you'll need to set up a Custom HTML tag in Google Tag Manager to push your conversion data to the data layer.
Pay per click agency services and plugins may already handle this for you. All you have to do now is go to the main menu and click on Configure, where you will see Events as the first option.
When you wish to make a conversion, always check here first. It's possible that the converter you're looking for is already in the list. Simply locate your event and adjust the slider.
Differentiating between user and session engagements is one of GA4's core concepts. The most significant distinction is that user engagement statistics can span many sessions.
Each session's data is included in a session engagement. Google Analytics 4 guide for PPC is all about participation.
The greatest change in GA4 is that the bounce rate is no longer an issue. "Engaged Sessions" has taken its place. A session is either active or inactive.
The user must stay on the website for more than 10 seconds, complete a conversion, or visit two or more pages to be considered engaged.
Advertisements from Google
The first thing you'll notice about GA4 is that the left-hand menu is substantially smaller, with fewer submenus and many items missing or buried.
Another thing that you'll discover is that you can't adjust the time period you're seeing in all parts. You can't change the time period for a custom report that you're running in the library, for example.
The solution is to go to a different part, such as the Report main menu, where you can adjust the time period. Then go back to your report and make the necessary changes.
The number of advanced reporting options is relatively restricted.
The Google Analytics 4 guide for PPC is built for beginner users who want to gain a rapid overview of information.
Many of the formerly accessible and easy-to-use detailed reports are no longer available without extensive GA4 understanding. If you know how to set them up, the custom reports you may create under the Explore menu are incredibly powerful.
There is a gallery of ready-to-use reports, although there aren't many at the moment. There will be additional custom reports and guides on how to generate specific reports once GA4 has been around for a while.