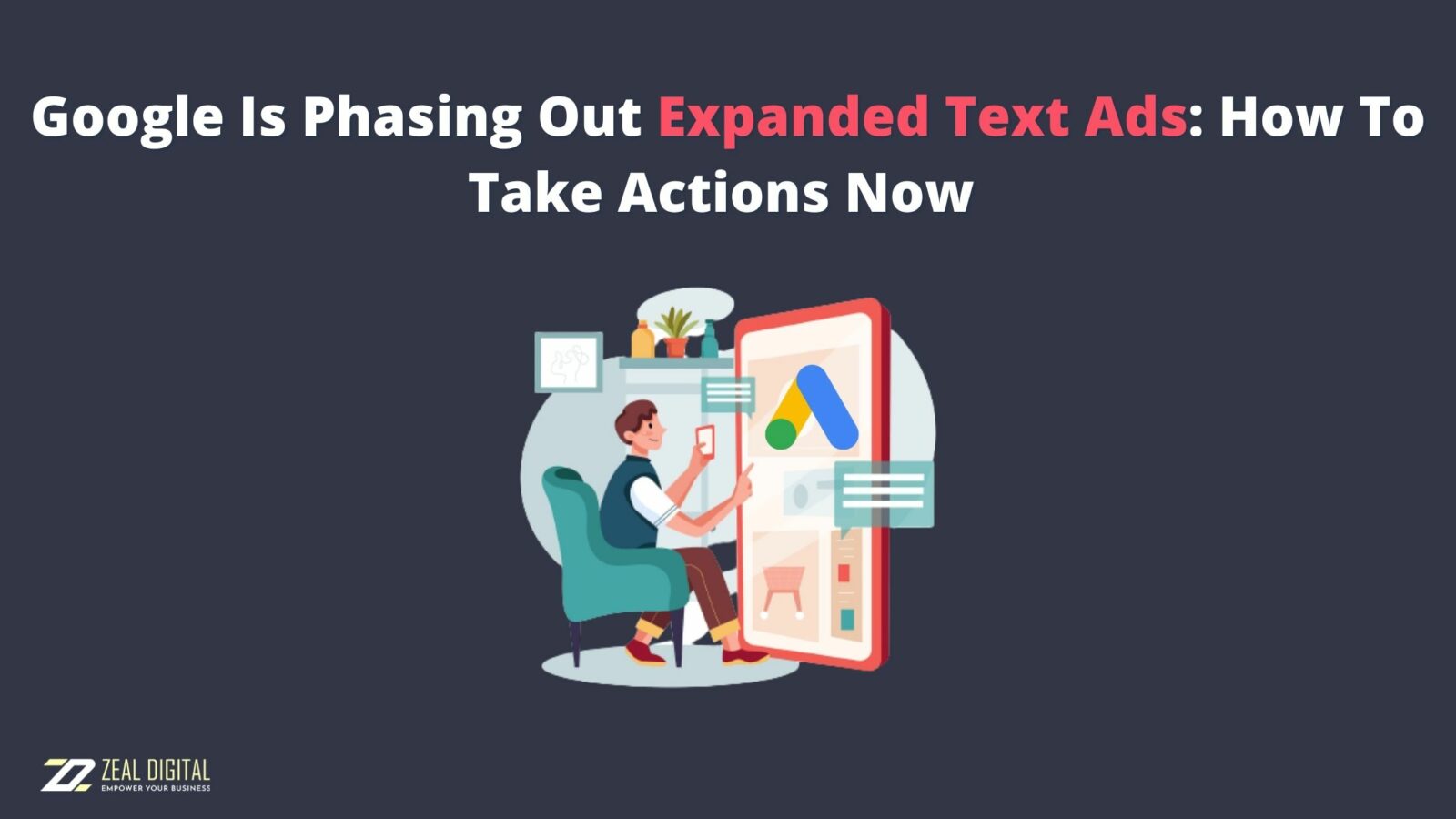 Google Is Phasing Out Expanded Text Ads: How To Take Actions Now
Google has decided to make certain changes to the way it works. By 2022, it will be moving away from expanded text ads. There were so many benefits of using it through Google AdWords. With added copy space and increased CTR, you could make your standard ad more effective. Since expanded text ads are going to fade away, you will have to look forward to changes with the help of a PPC advertising agency. This is where a transition to responsive search ads will become a must.
Responsive search ads work on the same ideology as expanded text ads. They would rather expand the idea even further. So you can create more headlines and descriptions out of a couple of headlines and descriptions. There are several advantages of responsive search ads. With the help of PPC services in Sydney, you can make it work in your favour in many ways:-
Greater Flexibility 
Responsive search ads are going to provide you with greater flexibility regarding testing. A PPC advertising agency is going to need to come up with various ideas for your marketing campaign. With the help of responsive search ads, they come up with many headlines for the same content. It means that you will have the flexibility to test different ideas and still be able to promote your content in the best way possible. More space will allow you more freedom to talk about your products and brands.
Saves Your Time 
When you have got a lot of ideas regarding your marketing campaign, you will try to take PPC services in Sydney from time to time. But when you can execute many ideas all at once, you wouldn't have to go for the services so frequently. This is what responsive search ads do to you. They can help you execute more ideas in one go. It makes your marketing campaign that much more effective.
Rapid Optimization 
The good thing about responsive search ads is that it is not going to be the same over some time. Since it is about machine learning here, it will be smarter than human beings and collect more data. The PPC advertising agency can collaborate with you and try to come up with amazing headlines and descriptions. But over some time, machine learning will make sure that the ad gets optimized.
Better Performance 
The responsive search ads will make sure that a higher clickthrough rate can be attracted than standard advertisements. When the marketing campaign is going to be executed more efficiently along with some quality PPC services in Sydney, it is automatically going to perform better amongst the audience. It will lead to people getting attracted to your product and services, exactly what you need at the end of the day.
So you don't have to panic if expanded text ads are not persisting any longer. You can use responsive search ads for the very same purpose. With the help of a PPC advertising agency, you will make sure that you promote your content more positively!