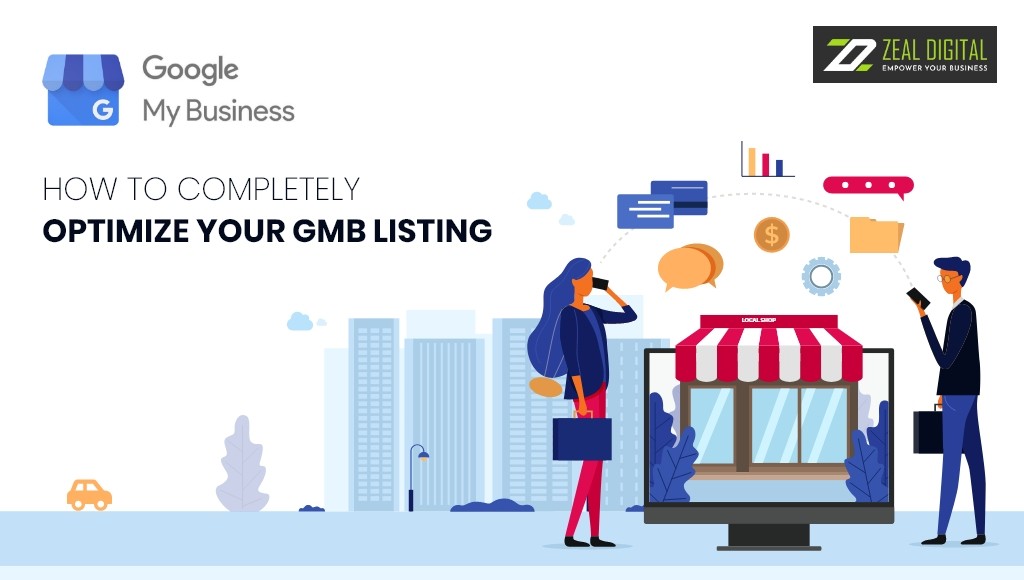 Google My Business: How to Completely Optimise Your GMB Listing
Google My Business is a Google listings platform. Owners of businesses can create or claim a listing for their company. A GMB profile is used to add business information, have your business appear on Google Maps, provide important information to searchers, and receive business reviews.
Google My Business management, like your website, is critical for success and ensures optimisation. Without a Google My Business profile, your company is unlikely to appear on Google Maps or in the local pack, losing out to your competitors. This is detrimental to your company's SEO strategy. If a customer searches for your company, there may be no results. Worse, the information available for your company may be incorrect. A professional seo consultant in Sydney can be of great help to optimise your GMB Listing and improve your reach.
Here are some ways to optimise your Google my business listing:
Analyse your NAP information.
The first step is to go to the "Info tab." You should look over the NAP information on the Info tab. First, think about your company's name. Is the spelling correct? Is it in line with other platforms such as Yelp? Is it the same as the name on your physical location? If you answered no to any of these questions, you should reconsider your business name.
Add Your Company Description and Category
A section for business descriptions is located at the bottom of the Info tab. Include a brief description of your company's origins, values, services offered, and geographic areas served.
It's critical to include the cities and services you provide because it signals Google to rank your business for those terms in that area. You should also choose the best business category for your company. Depending on the service you choose, you may be able to enable address hiding and use the service area options.
Always respond to customer feedback.
Customers can leave reviews on your Google My Business profile. Go to the "Reviews" tab to see all of your company's reviews. Your reviews are listed in chronological order, beginning with the most recent. The best SEO consultant in Sydney will assist in getting good reviews and respond to them in real time.
Click "Haven't Replied" to see which reviews haven't received responses.
Respond to all of the reviews listed there because this is important to engage quickly with your potential clients. That includes both positive and negative feedback. Address any pertinent information to the reviewer in your responses.
Include your goods and services.
Gg to the appropriate tab depending on whether your company sells products or services. If you want to add products, select "Products." Upload a photo of your product, choose an appropriate category, and enter the name or names of your products.
If you want to add services, select "Services." Add a product category after that. After you've chosen a category, add services that fall under the same niche. You can add a custom description to services. Make use of keywords in this description as it is important.
Use the posts section if your company is hosting an event or wants to share information. Go to the "Post" tab to begin a GMB post. Click the blue button on the bottom right from here. Choose a category for your post and write the required copy. Click "Publish" after adding a photo and any other relevant fields.
Previously, Google My Business posts were only valid for seven days. Now, they no longer have an expiration date. However, make sure to include the exact dates and times of your events. Hire a very reputed professional SEO consultant in Sydney to boost your GMB listing and grab local business easily.