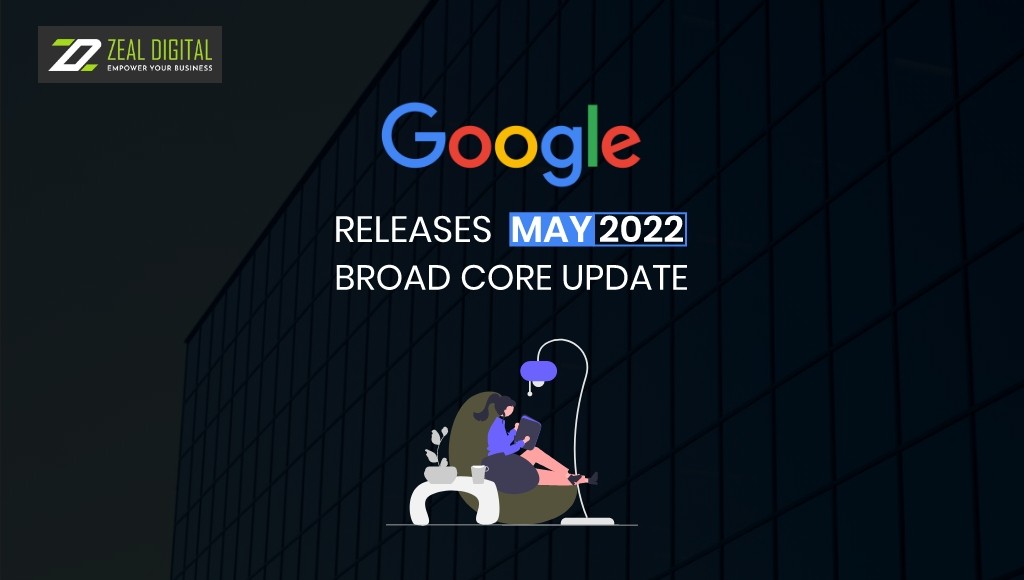 Google releases May 2022 broad core update
Google releases its first May 2022 broad core update.
Google periodically makes core updates to improve its Search engine and to keep up with the rapidly-changing nature of the web. While nothing in a core update is specific to any one site, these updates may cause some noticeable changes in how sites perform. This is because they have previously stated in their guidance on what site owners should know about core updates.
The May 2022 broad core updates were widely speculated. Since May 16, the SEO Sydney services have been seeing signs of a possible Google algorithm update roll out.
Update to the Core Algorithm in May 2022
Google announced the launch of the May 2022 Core Algorithm Update, which practically implies that the season of fluctuating SERPs is back.
Though there were two more product review modifications in December and March, the impact was limited to review sites. In the May 2022 broad core update, Google wants to level the Search landscape by elevating the rankings of sites that have performed exceptionally well over a period of time.
While some sites will profit, others may have their ranks taken away in the SEO Sydney services. However, this highlights the importance of updating the information in the May 2022 broad core update to reflect the new user purpose as well as changes in the sector.
You might wonder what did you do wrong
The reason for your website's drop in organic ranking isn't because it has major SEO flaws; it's just because Google found better results for the Search query.
Google has a long history of releasing major fundamental improvements that affect things like user Search intent, what web pages are about, and how relevant those pages are to search queries. If Google believes that searchers desire ideas and knowledge on a topic, sites that merely provide transactional pages with minimal content will suffer. This could affect their SEO Sydney services.
How can I have it fixed before it becomes any worse?
Take care not to act too fast. Algorithm trackers may begin to indicate large changes in the days following the algorithm upgrade following the May 2022 broad core update. This indicates that many websites are experiencing significant spikes and falls in their organic ranking positions, causing marketing teams to panic.
Rather than panicking, it's advisable to wait for the May 2022 broad core update to properly roll out and settle across Google's data centres. This normally takes 10 to 14 days. Typically, once an update is released, there is a period of relative calm, which is later disrupted by Google workers making tweaks or reversals, which can affect the SEO Sydney services.
Is the site running slowly? Isn't it sufficiently mobile-friendly?
Google will occasionally make adjustments aimed at specific methods, such as rewarding page speed and mobile friendliness or combating web spam and low-quality content. The May 2022 broad core update is part of a larger effort to verify that the Search engine is meeting its purpose of presenting relevant and authoritative content for the web users.
When is this going to happen again?
Google strives to improve the quality of its Search results regularly to improve its effectiveness. In fact, they make at least one modification per day. Those alterations, however, are usually undetectable. November 2021 was the most recent core update, with June and July 2021, December 2020, May 2020, January 2020, and September 2019 preceding it.