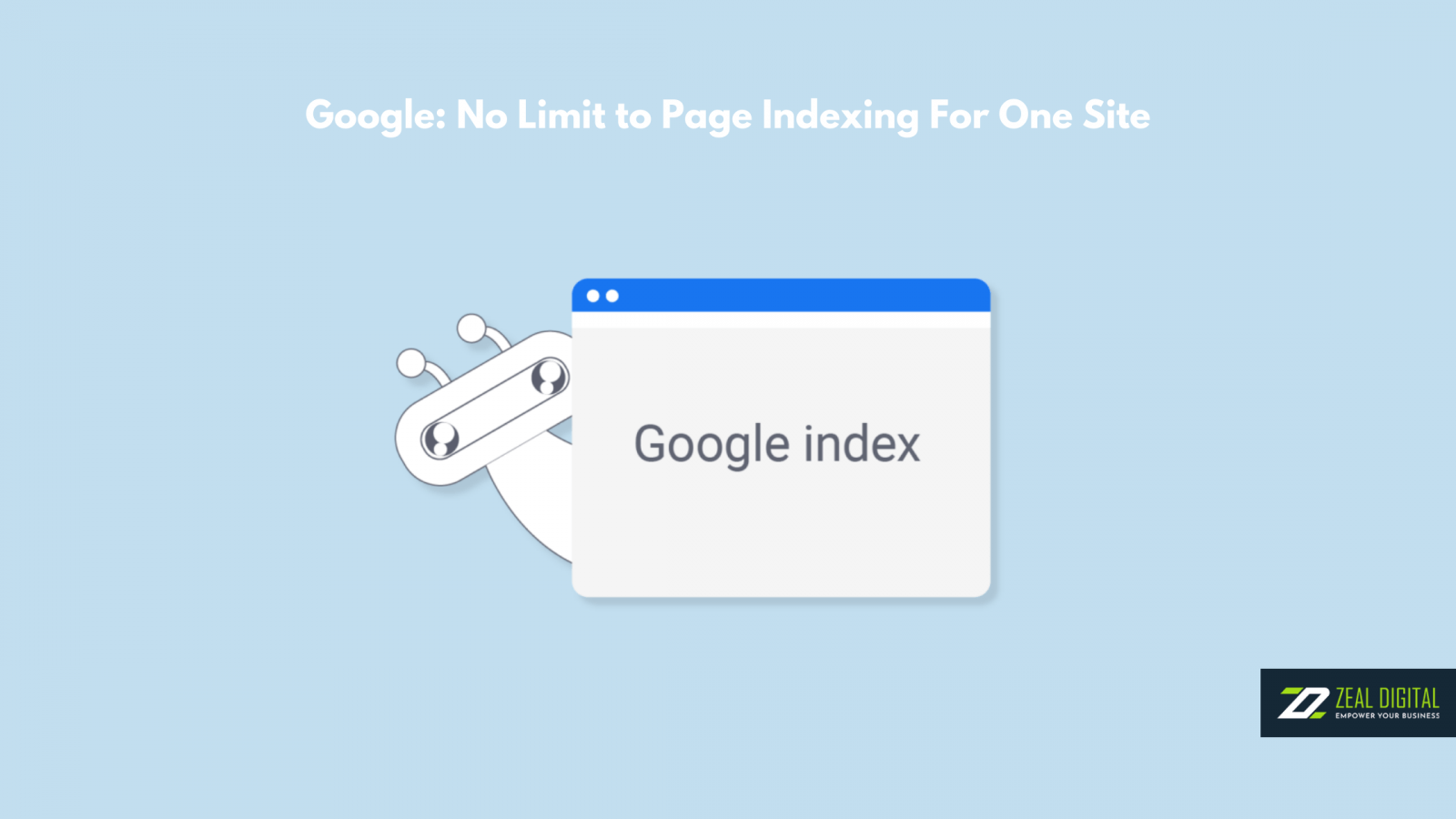 Google: No Limit to Page Indexing For One Site
Site indexing is the process of collecting information by a search engine about the content of your site. Search robots always scan and process web pages, images, videos, and other files available for scanning during indexing. For a search engine to quickly index a site, create a sitemap and add it to Google Search. If you are new to all this or can not tackle it, finding an SEO consultant in Sydney is a good step since they will tell you everything to be done. An SEO consultant can help you grow your site in several ways.
About Google Indexing
Google indexes data based on both user queries and content compliance with the quality standards. Indexing speed depends a lot on how easy it is to find the URLs of the pages. If we fail to find them, we will not be able to find the pages, index them, and, as a result, show them in the search results.
Google has no limit on the number of pages indexed from a single site. This is what Google's John Mueller talks about in a new installment of the #AskGooglebot video series. Is there a limit to the number of HTML pages (i.e., static web pages) that Google can index for a single website?
It doesn't matter if the page is static or dynamic. Google does not see the difference between the two: there is no need for it. Sometimes sites try to pass dynamic pages as static ones by adding the .html extension, but that doesn't change anything.

Another aspect is the limitation of indexing. Google has no indexing restrictions. But it tries to focus resources where, according to the system, it is necessary. For example, a brand-new site with many pages will not be indexed by Google all at once since it is not yet known how valuable the site's content is to the web. Pages of a well-known site with proven value will be indexed faster and more completely. This process is fully automated.
Various Methods Of Content Management
When taking steps to help Google find your content, you can take both an active and a passive approach. Each has its advantages. With the help of an SEO consultant in Sydney, you will easily find steps to help Google find your content.
Active URL Management
If you provide a sitemap (that is, a list of its URLs), we can find your pages faster since we will not be limited only to links from other resources on the Internet. As a rule, the sitemap should be placed in the same domain directory to which the Googlebot has access. If multiple URLs (for example, AMP pages, HTML pages, and mobile apps) contain the same content, we recommend that you indicate how they are related. This will allow you to determine what information from your site should be shown to the user when requested (for example, a link to an application or an AMP page). To do this, select which pages will be canonical and then use links to establish links between them and resources with similar content. 
This allows Google to determine what information from your site should be shown to the user when requested. For example, if he searches from a mobile device with your application installed, he will see a link to that application.
You will improve the quality of your extended results. Plus, your new content and pages that are linked to a few sites will be added to Google Search faster. This method bypasses a limitation that prevents Google from quickly processing new content across all styles of content.
An SEO agency in Sydney is often needed to analyze the current work on website promotion and draw up a list of recommendations to improve the result and correct errors. As a rule, the consultant conducts an SEO audit and then makes a list of actions that will significantly impact the results in your case. After that, all you need to do is follow the plan, track the effectiveness of measures, and stay in touch with the specialist as new tasks arise.
Having an extra pair of eyes (especially someone who's most likely faced your problem before) can take your SEO performance to the next level. Opting for an SEO consultant in Sydney will help in taking your SEO to a higher level. So, call Zeal Digital today and see flawless page indexing of your website!