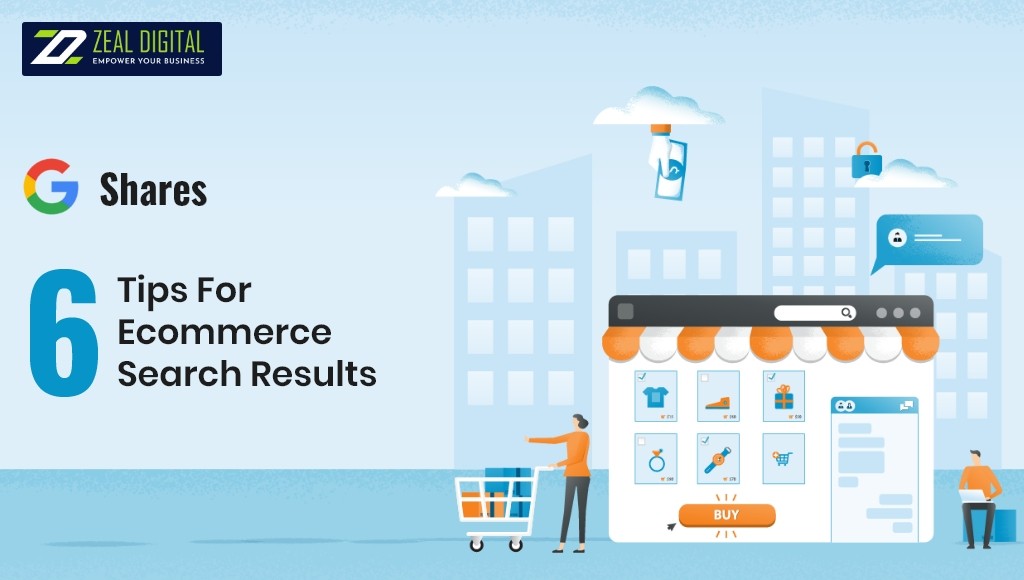 Google Shares 6 Tips For Ecommerce Search Results
Recently, Google posted a well-informed video that talked about various things you can do to increase the ranking of your e-commerce website. If you own an e-commerce website, your products should be eligible for enlistment on Google's Merchant Feed Center. This will help your e-commerce website reach the maximum audience by displaying your website in the search results. Ranking up of your website can be done in some easy ways.
If you can improve your website's SEO, you get an upper hand when your customers look for what you are offering. However, there are a lot of extensive steps you need to follow so that your website shows up on the top search results. To explain and make you understand how it works, Google has posted a new video highlighting six tips for e-commerce search results.
Before talking about the six important tips for e-commerce search results, let us begin with some preliminary suggestions, which are as follows:
Displaying start ratings is essential to show customers that your products are trustworthy.
Showing up product images, especially reviews that are shared after your customers buy your products, is essential.
A proper display of price, offers and availability can make your customers buy your products more often.
Some of these suggestions require Google's Merchant Center Feed participation, while others need to have product structured data for maximum enhancement of the products. After explaining all these facts to the viewers, try these six tips for e-commerce search results.
1. Using title tags
Title tags enhance and optimise your website content. They also describe precisely what your e-commerce website has to offer. You can control these title tags very well and show your customers exactly what you want. These title tags give your website and products the proper definition that it requires. When no specific title tags are mentioned while you list your products, Google auto-generates one that may or may not match your product and this can adversely affect your site's SEO. Therefore, it is always better to use title tags to avoid such problems. It is also suggested that when you are using auto-generated title tags, make sure it has all the information and no duplicacy.
2. Inserting high-quality images
Another important tip that Google suggests is the addition of high-quality images in your e-commerce search results. Images are the prime feature that attracts your viewers to your products. The more images are real and of high quality, the better impression your products will have among your users. When the images are of good quality with a desirable product appearance, your customers will be more prone to buy your products. Good images also prioritise your website's products in Search Engine Results Pages (SERPs). Therefore, when updating the details of your product, make sure to add good-quality images.
3. Sharing extensive product data
Product data is something that needs precision and attention while you are entering it. This is what defines your products to your customers. The products on your e-commerce website should be well described. Specifications like product title, description, ratings, images, availability, and price should be mentioned correctly and precisely. This helps Google filter out rich product results in the SERPs. It also helps your customers understand their needs well before buying your products. For best guidance, you can hire our SEO company in Sydney for more details. You can also check Google's guidelines on product structured data.
4. Showing price-drop data
As mentioned above, displaying your product's price is vital in enhancing the e-commerce search results. Your customers get more attracted to your products when an offer price tag is mentioned. As a result, showing proper price-drop data can make your customers buy your products. You can hire a WordPress agency in Sydney to make your website eligible for price-drop-rich search results. Also, include price comparison tables or data to attract your customers towards offers, coupons and discounts. All these tips shared here can help you boost your website and make your e-commerce business profitable.
5. Identifying products you sell
Another important factor that improves your e-commerce search results is the identification of the products you sell. Google should also have a brief idea of what you are selling to display your products correctly. As you specify the purpose of your e-commerce website, it helps Google automatically sort your site into that particular category. In that way, your website can easily reach the maximum target audience. Therefore, title tags play a vital role in identifying the products you sell.
6. Creating a business profile
Lastly, your business and e-commerce website identification is essential for recognition and word of mouth. Therefore, Google has suggested that if you have a storefront business, you must have a business profile. This can be created through Google Business Profile Manager. Once you have opened the page, you can follow the steps and enter your details as you go. In the end, your business profile on Google will display your website link, physical address, contact details, and much more. This can also help your customers reach you and your business easily and conveniently.
Conclusion
Search Engine Optimisation techniques include many subcategories that cannot be handled altogether. One such SEO technique is optimising your e-commerce website so that it occurs in the search results. This is why Google has introduced these tips to help you reach your e-commerce website goals. If you follow these basic tips to enhance your website, you can reach the maximum number of viewers and target audience. This will also boost your sales and help you reach your desired aims!