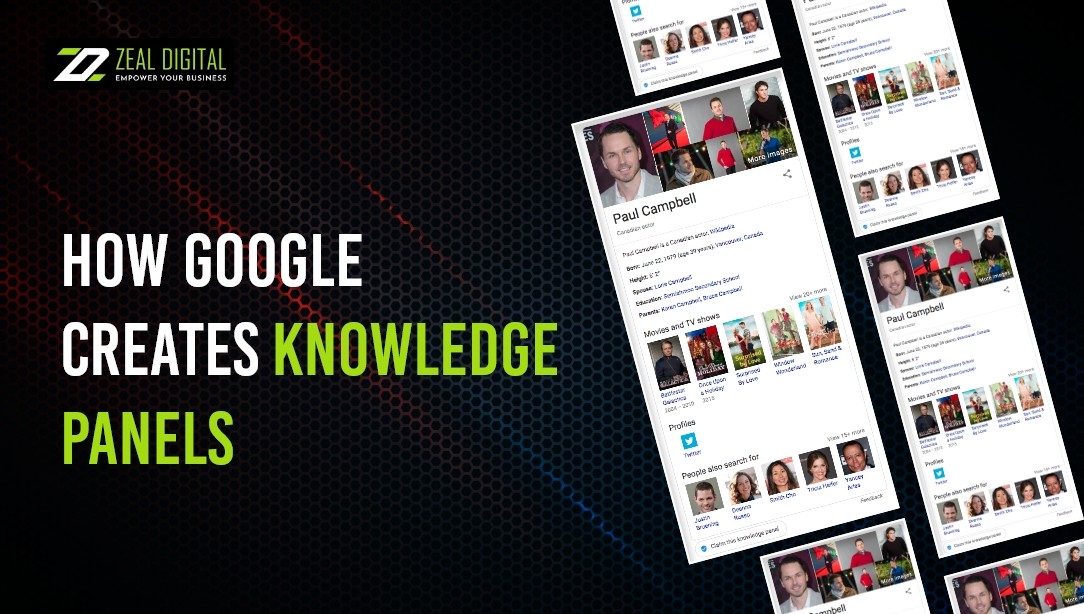 How Google creates knowledge panels
The world has been thriving on the back of technology and its advances. Interestingly enough, there have been multiple breakthroughs and milestones in numerous fields across the world thanks to technological advances. As a matter of fact, science and technology have been instrumental in enriching human lives in terms of personal and economic growth. On the other hand, technology has been an integral part of professional and industrial activities the world over. First off, a knowledge panel is nothing but a kind of panel or box often seen above/on the search engine result page. Basically, these knowledge panels would know about various things from companies to entities to crucial topics/subjects/personalities.
More to the point, their applications will help boost your SEO operations and related results. Speaking of organic search results, the first major thing visitors/customers would observe on your website is the so-called Google knowledge panel that has been home to plenty of information about various things. All things considered, it is important to look into these panel operations in the best interests of your business. In fact, your SEO professionals may have great exposure to this evolving digital marketing. So you can consult them as to how to place your information on those panels to increase the visibility of your business. Above all, people usually have great confidence and trust in the information thrown by Google. This aside, here are the details relating to the applications of knowledge panels along with other relevant information:
Google knowledge panels have been instrumental in adding more strength to your SEO operations in that they can help increase traffic to your website.
Given their wide-ranging features and applications, these information panels have been part of the SEO game plan.
Furthermore, these panels would usually fetch information only from reliable sources like Wikipedia.
On the other hand, the so-called Google Knowledge Graph is yet another information hub/base aimed at providing users with as much information as possible from a variety of sources.
As for how Google creates knowledge panels, it is quite an interesting thing actually. For example, a Google brand account should be opened in the first place.
Unlike others, this brand account would be meant for multiple users out there as part of administrative rights/tasks.
More to the point, your brand account should be filled with so much information as to be able to be placed on the knowledge panels.
Added to this, your website URL, other social profiles and much more should be updated accordingly so as to pave the way for Google to access your information only to be displayed on such panels.
The Big Benefits Of Knowledge Panels
Here you will come across some more information related to the benefits from knowledge panels along with other important details:
Engaging users: First off, the more your business gets featured on knowledge panels, the greater your business volume will be, wherein users/customers will get attracted to your websites and social media links/profiles. By knowing about your business, users will be interested in it, thereby improving your business in the long run. On the whole, you will be able to see high levels of user engagement concerning your business.
Boosting your visibility: Thanks to your business getting featured on the knowledge panel, it is possible to increase the overall visibility, meaning that more and more people will consider looking for information on your websites. Well, this will often lead to an increase in your conversion rate at the end of the day.
A matter of authentication: To top it all, knowledge panels will go to greater lengths in making your information and content look trustworthy and appealing to users out there. In fact, such authentic information will go down well with customers/users.
Tips To Find Your Best SEO Specialists In The Sydney Area
As a matter of recap, SEO(Search Engine Optimisation) is an effort to improve the quality of a website, thereby increasing its daily traffic. In fact, there have been numerous tools involved in the whole process. The professionals and experts in optimising your business website through SEO tools like keywords, quality content and image optimisation are called SEO specialists who are in high demand in the Sydney area. The following are more details relating to the methods to look for the best SEO specialists, along with other important information as discussed below:
Improving your business: First up, your SEO specialists should be someone who will be able to understand Google algorithms (methods used for displaying information on the search engine result pages). Considering the importance of SERP (Search Engine Results Pages), you should look for those SEO specialists in Sydney, who can improve your organic traffic through appropriate SEO operations.
Checking through their skills: Above all, it is important to look into their ability to help grow your business by increasing your visibility through appropriate SEO strategies.
All about customer reviews: What is more, there might have been many more customers satisfied with their previous services. Therefore you should try to get their feedback about the skills and performance of SEO specialists. This way, you can come to know about their real SEO skills to have an impact on Google SER and get more traffic to your business website.
Time To Say OK To Knowledge Panels
Given that there have been brilliant features and a lot more amazing benefits with respect to organic search results, it is good sense to make the best use of knowledge panels by properly maintaining your brand account and updating your content regularly for example.