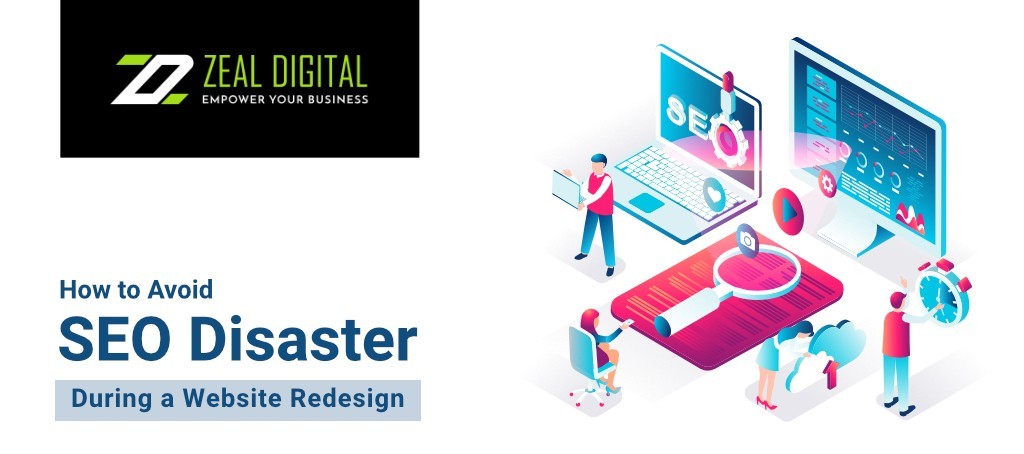 How to Avoid SEO Disaster during a Website Redesign?
As any top SEO agency in Sydney will tell you the process of avoiding disaster at the time of redesigning your website begins before you start the process of migration. You need to start with a proper project plan as well as goals, which you wish to achieve by way of the redesign. There could be several important reasons as to why you have gone for such a redesign. It could be because of business use cases. It could be that you want to provide your users with a better experience. It could be a marketing initiative. Maybe you want to improve the SEO (search engine optimization) on your website.  
Focusing on information architecture and content 
The top SEO agency in Sydney would make sure that your website follows a proper context throughout. It would also ensure that the sub-topics follow the same theme. Both of these factors are critical when it comes to the success of your SEO endeavors. For this, you would have to focus on the content that is already there on your site as well as the organization of the same. You need to make all the changes that must be made to the information architecture, content plan, and sitemap of your website when you are redesigning it.
Focusing on on-page optimization 
The best SEO agency in Sydney knows that the content needs to be relevant to the intent with which a searcher is looking at your page. We are talking of a deeper level over here. This relevance must be maintained so that the website ranks higher on the search engine results. Depending on whether these factors remain the same or get changed you can always do some work on your own. There are some specific elements of your website that can be maximized to help your website gain the relevance it needs such as URL (universal resource locator), body copy, page title, alt text, and meta description.
Focusing on redirects
Every SEO agency knows that user experience is an important ranking factor these days. Therefore, you need to create 301 redirects for all the pages where the URLs are being changed for redesigning. If your users get a 404-error page it is never a great experience for them. It is something that you must avoid at all costs. The only time when search engines do not have an issue with 404 errors is when you have removed the content on such pages from your index as well. 
What to do at the time of the launch?
Your SEO agency in Sydneywould always have a checklist of things that you should follow when you are going live with your redesigned website. This means that you may have to perform some quality checks within a short span. You would have to find out how good the work, which you have done to redesign your website, is. It is only when you have checked all your redirects and other on-page work and made sure that they are in place that you should go for your launch.
Checking the redirects
This is the first thing that the leading SEO agency does after you have launched your new website. For this, you would have to back to the redirect file, old site crawl, and old sitemap. This will make sure that all the old URLs on your site are performing the 301 redirects just as you had programmed them to do. This also presents you with a fantastic opportunity to see if there are any 404 errors on those old elements and implement extra redirects without wasting any time. 
Doing dev-to-live audits   
This is an important part of the post-launch procedure of an SEO agency as well. After checking the redirects, you have to ensure that all the on-page optimization work and pages have been transferred to the new site from your developmental site in the right way. This proves to be incredibly important when you have a lot of dynamic content on your website. This is because with such websites tables and databases tend to get missed when the migration is happening. One area where this tends to happen a lot is the alt title tags. 
Validating performance and codes
An SEO agency in Sydney would never expect a live website to perform at the same level as a staging site. Therefore, you need to use testing tools that work on mobile devices such as smartphones and run all your important pages including the home page. This will at least give you a fair idea of how well the site is doing where it matters the most. You should use page speed tools and find out which areas of your new website must be optimized. These issues normally tend to happen because of differences in hosting and servers, etc.
Submitting XML sitemaps 
Every SEO agency would tell you that this is an important part of your post-launch procedure as well. Are you happy with how the redirects are working? Has the SEO implementation happened properly? If the answers to both these questions are yes you should go ahead and submit your XML (extensible markup language) sitemap now. You need to make sure that your dynamic setup would have all the destination URLs that you want. In case you are using a static sitemap, you should build a new one and then audit and submit the same.
Monitoring and ongoing SEO
Once you have accomplished all these goals you need to make sure that you are monitoring your website properly. This must be done regularly for a couple of months after the launch phase is over. For this, you need to check the Bing Webmaster Tools and Google Search Console. Watch out for 404 errors, HTML (hypertext markup language) issues on the page, and crawl errors. You also need to keep in mind that the process of improving your SEO never stops. This is where availing the services of a professional SEO agency in Sydney can help you a lot.