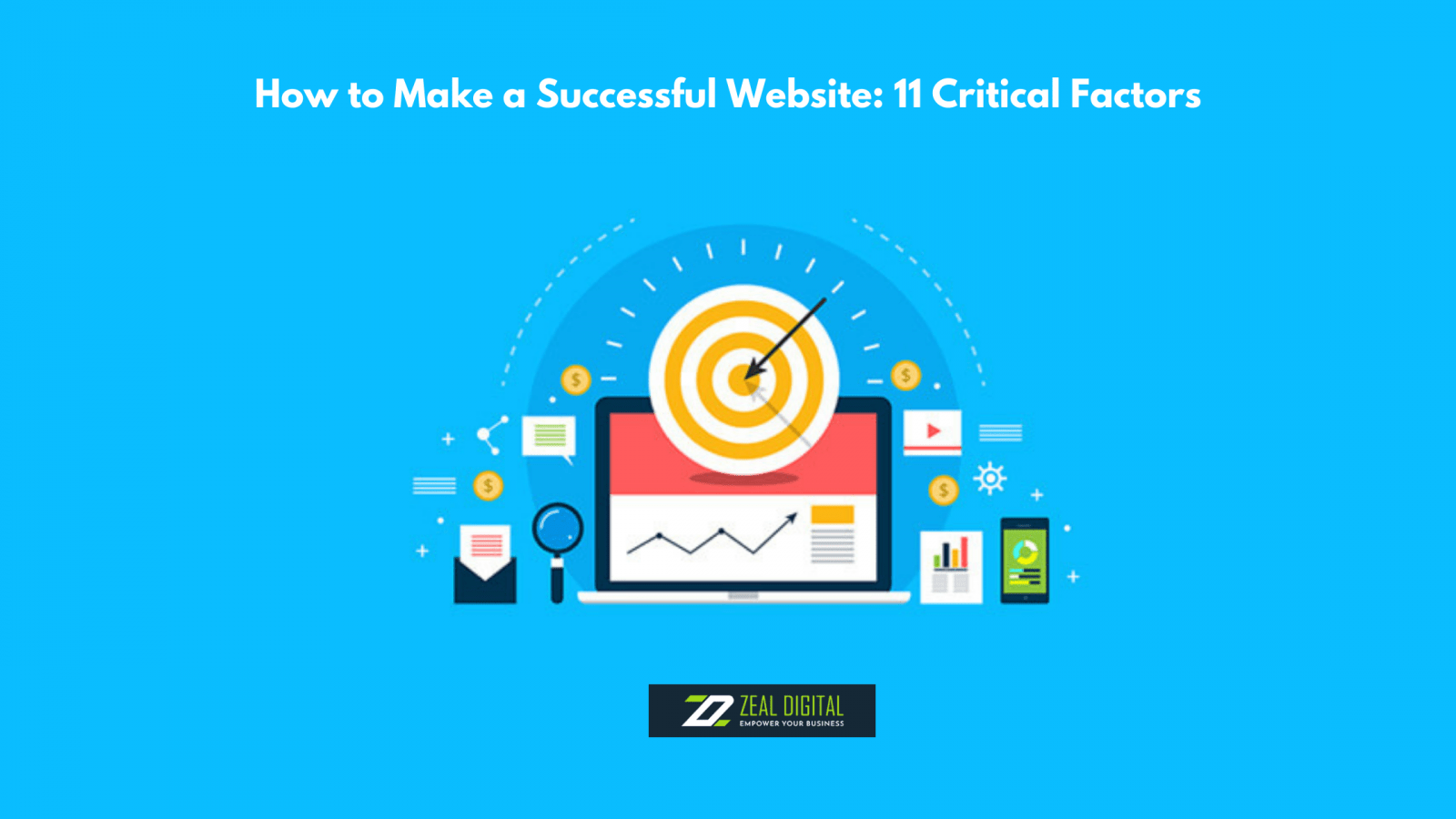 How to make a successful website: 11 critical factors
Are you planning to build a professional website for your business? It's just a process of a few hours, and the website will start running. And yes, you can do it all by yourself, but hiring a professional website design company in Sydney for your website is greatly beneficial because they can remove all obstacles and hurdles arising in between. 
There comes the need to hire a website designer as there's a lot of difference between creating a normal website and a successful website for your business. The creation of a successful website design can be a challenging job if you are not experienced or professional. Whether you are running a small or a large business, websites are absolutely essential for every business. You would not like to create a website that grabs the traffic of potential customers, right?  
When you are developing a website for your business, there are some factors that you should consider in the process. 
1- Define your goals 
Defining your website goals will benefit the users and business too. Because if your goals are not accurate, your business might earn the profit but cannot deliver the product and customer experience that the online audience seeks. 
2- Budget properly
Before starting your business online through a website, make sure to plan your budget. Make sure not to go over budget, don't be under the budget, plan your investment properly, and make significant decisions to support your business. Many agencies are offering professional website design in Sydney within your budget.
3- Earn the trust of your audience 
Always clear and transparent about what products and services you are offering to your customers. Also, learn about their motivation, behaviour, preferences, and more to gain trust from them. Those websites which lack credibility need to gain trust from the users. 
4- Find ways for standing out 
Developing a website very differentiated from the competitors is the key to a successful website. Use different websites template for looking different amongst your competitors. Implement various website design ideas to your business website and customise your website gallery and font style. 
5- Focus on usability and user experience 
Publish those content which the audience can read and understand easily. Ensure that in just a few clicks, the audience will catch up with the page to find their desired products because users will not browse your website more if they cannot find the product and services easily. 
6- Remember the SEO fundamentals
You are running a business website; you must be aware of SEO. Make your SEO optimised properly so it can drive more audience to your website. You can use plugging or semantic coding as the trick of driving more SEO. The website design company in Sydney keeps in mind the SEO perspective and creates a perfect UI and IX design. 
7- Optimizes your landing page 
The landing page of your website is a fantastic tool for your campaign. It includes PPC, email marketing, and inbound marketing efforts. Design your landing page to allow the quick creation and customisation of your website as a whole. 
8- Use your analytics 
Don't just rely on google analytics for your business, instead go beyond that. You need to have all the details on the demographics, goal competitions, and more until you take a few steps for setting them up. You don't need to log in to analytics regularly but keep checking it to ensure it's the best working. 
9- Learn from the heat mapping
In user experience, additional information is the best tool for heat mapping and a page analytical tool. The websites which are running successfully nowadays have the best and attractive UX designs. Install tools like Lucky Orange forgetting to know how far users are scrolling down on your website. 
10- Make sure that your website works all the time 
Many businesses often think that their website is working well and do not notice the problems like JavaScript firing, buttons not working, browser-specific bugs, and mobile experience, making the website performance low, down, and dull. Many of your online customers have left your business model when they cannot drive what they want. 
11- Listen and learn continuously 
Don't assume that your website is successful in every aspect. Keep the path of learning new things ongoing to improve the performance of your website in the future. Also, make sure to fulfil the demands raised by the customers.
Consider these factors while you are designing your business website by using the ideas of several website designs. Get in touch with a professional website design agency in Sydney to build a perfect website for your business.