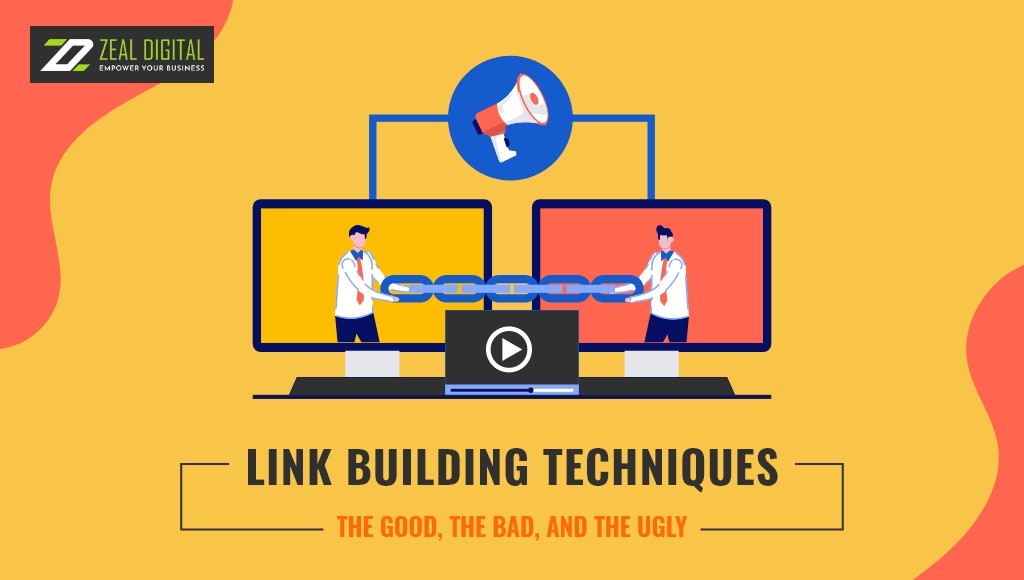 Link Building Techniques: The Good, The Bad, And The Ugly
Almost every business today appears to have a website competing in the very busy and competitive online marketplace. Backlinks, also known as Inbound links, are necessary for a website to rank well, and there are numerous ways to obtain them.
Link building Technique is a search engine optimisation strategy that involves generating backlinks to your website to improve its search engine ranking and drive organic, targeted traffic. Link building is an expert SEO strategy requiring knowledge, experience, and connections. The best company offering seo consultant Sydney will help you build relevant and quality backlinks.
Link building is an ongoing strategy with no end in sight. Because your competitors are constantly generating backlinks, you'll have to keep up your efforts indefinitely. Different people have different ideas about link building and are unsure what constitutes a good or bad backlink.
Here are some tips for distinguishing between good and bad link building services and avoiding those that could harm your business:
Organic backlinks are more likely to be of good or high quality. Organic link building methods are another name for it. It may take a lot of effort and time, but it's worth it because these links are highly effective, and Google loves them. Even a single organic link is worth far more than planned links. A leading SEO consultant Sydney understands the importance of building quality and good backlinks to rank higher in less time.
Infographics – In addition to grabbing attention and providing a great outlet for content, infographics also help to build links. Infographics are a must-have because they can be shared across all social media platforms.
Videos – Among all types of content advertising, videos have been shown to generate the most purchases. For a better user experience and engagement, videos can be embedded into landing pages, blog posts, and social media posts.
These are the worst links I've ever seen. When compared to other professional link building strategies, you can generate large volumes with almost no money and little effort. If you want your site to last a long time and be free of penalties, you must avoid these links at all costs. As much as possible, Google keeps such sites out of its organic results. The best SEO consultant in Sydney will keep itself away from building backlinks that are toxic and irrelevant.
Pattern – Having an excessive amount of repetition or pattern in your backlink strategy will get you penalised. Anything done on a large scale is generally frowned upon and can have a significant negative impact on your rankings.
Footer Links – For some businesses, it may seem self-evident to include a link to their website in the footer of every landing page on a site where they are mentioned.
The ugly links are backlinks that can be generated quickly and easily without a lot of effort. Investing time in these types of links is almost pointless, a waste of time and effort. These poor links will not provide a good return on investment.
It's fine to link to a client casually, but it's not a good idea if all of your links come from the same location because you made a deal.
Google prefers high quality links, so don't write just for the sake of getting a link. You will be flagged if you write an article that isn't unique in any way and add link after link. Also, making a comment on blogs and adding links to keywords or labelled terms isn't as nefarious as it may appear.
Now it is the correct time to hire the best SEO consultant in Sydney to boost the website ranking on SERP.