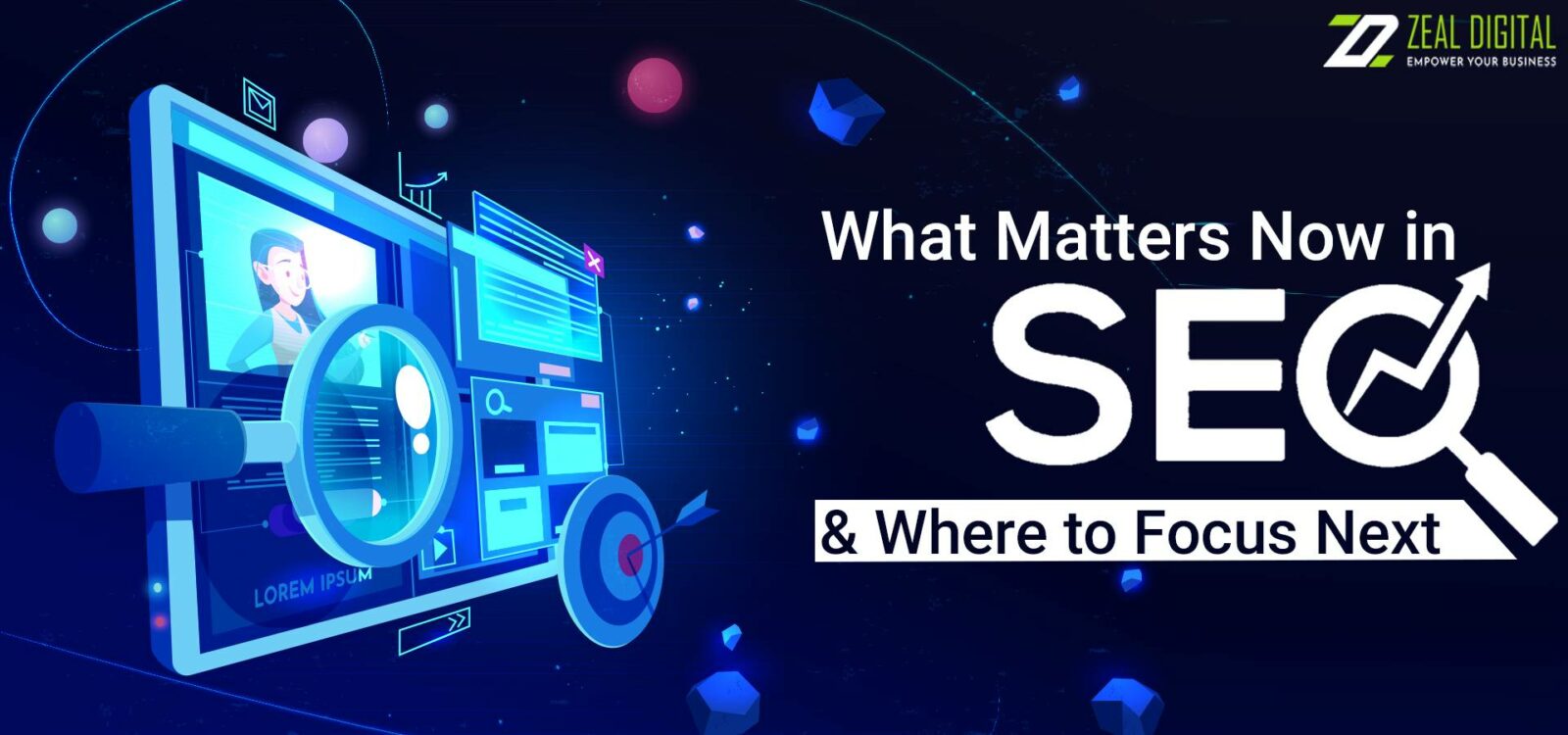 What Matters Now in SEO & Where to Focus Next
SEO stands for Search Engine Optimisation. It is the process of getting website traffic through a search engine by improving search engine rankings on the web. Search engine optimisation is done by businesses in every field to be ahead in the race in a customer-centric market.
Many businesses over the years have understood the value of SEO and try their best to improve it. This has resulted in professionals starting SEO services themselves that help companies to outsource search engine optimisation, to focus better on their good and services.
What are the essential factors in SEO 
Any SEO service will tell you about the factors which affect search engine optimisation. Places like Parramatta have various SEO services that will help the business.
Safe and user-friendly website 
It is essential that your website is safe to use and user-friendly. It should function irrespective of the device at a consistent pace. It shouldn't have bugs or viruses that can harm the user's device.
Speed
Speed of the website matters. There are a lot of options available. You don't have a monopoly; thus, if your website doesn't work at a proper pace, users will lose patience and move on to your competitor.
Imagine you own a furniture shop in Parramatta. Users search for quality furniture in Parramatta. Your website shows in the results but takes longer to load a new page. Do you think the user will wait? No, they will go back and check the next furniture store's website to look for new furniture in Parramatta.
Mobile-friendly 
Websites need to work correctly on multiple devices. Most of the search queries are raised on mobile. Thus, it is vital to have a website that works well on mobile as well as desktop.
Let's set another example, and say you run a furniture store in Parramatta; however, your website is optimised for desktop. That means the mobile user will not interact with your site and go for another furniture store in Parramatta.
That's why it is important to discuss with your SEO service about having a website that is mobile friendly and also functions well on desktop.
Domain age, authority
Older websites that have been consistent get better ranking than the newer website on Google search results. In some instances, authority and brand name matters. Duplication of the name will result in a decline in ranking.
Content optimisation 
Make sure the SEO service you're appointing is optimising your content. On-page and off-page optimisation matter a lot. Keywords and their research are essential. Using relevant keywords is also necessary. Ask your SEO service for thorough keyword research that will help you in improving traffic on site.
SEO technical
Using the proper technicalities for search engine optimisation is essential. This involves the elements on the page that will help it rank faster. SEO services will look after this aspect with various technical software aids that they have pooled their resources into. Which is another way that SEO service help businesses focus on business, while making sure your SEO strategy is well taken care of.
Experience 
User experience and convenience are significant in terms of website interaction. This will create return traffic for your website. Users will visit you often due to a good experience.
Links 
Internal and external links matter for search engine optimisation. SEO service will make sure to maintain on and off-page optimisation through link building for improved ranking.
Social signal 
When people share your content, your optimisation is improved. The top listed search results have a more significant share in the social sides. That's why you will notice global brands at the top of search results for their field.
Reliability 
It is essential to have authentic and reliable content about your work and business on your website. Go with the "undersell and over perform" formula, especially on the internet, where everything's a possibility. Be honest and let your work speak for you.
In terms of SEO, it is important to have explicit knowledge and to make sure that you stay updated. Even if you appoint an SEO service, you should be communicative and understand what's going on. To really do so, update yourself and stay connected with the campaign. Persistence, with consistent performance will pay off in your company's strong digital presence.