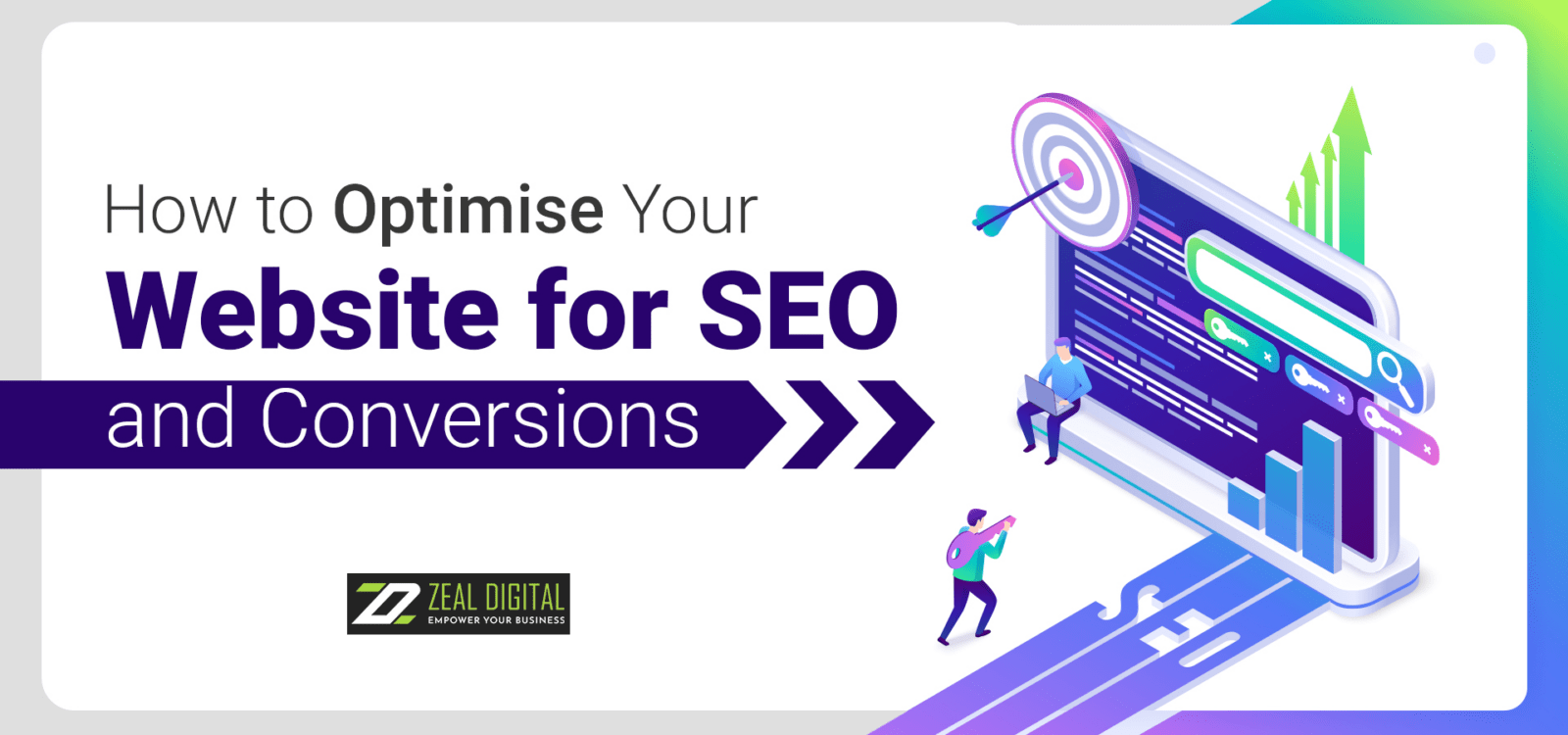 How to Optimise Your Website for SEO and Conversions
Website optimisation is vital for business growth. Be it a local business or a well-known brand; everyone needs to optimise their website for SEO. It is essential for conversion. Website optimisation ensures your website is working effectively in gaining traction for new leads or clients. Websites optimised have better conversion and bounce rates. That means you will get a better search ranking on Google.
About SEO
SEO stands for search engine optimisation. It's the simple process of improving your website traffic through search engine results.
Optimisation improves the visibility of your website and gives exposure to it. When a search query is made related to your business, SEO enhances the chances of your name getting noticed.
Many website design companies are entering the market, and businesses are appointing them to improve web traffic and optimise the website. With SEO, your chances of getting discovered by potential customers increases.
Imagine you have an interior decoration business in Sydney. You offer consultations and designs for personal as well as professional places.
You've published an article about '10 tips to upgrade the interiors on a small budget'. With good SEO practices, a person searching for something on the lines of "interior decorator in Sydney for a small budget" might have a better chance of getting exposed to your website.
Why optimise website 
Make your website target a specific audience
Improve organic traffic
Convert existing traffic
Improve the functionality of your website
Fulfil the expectations of your audience
How to optimise your website 
Collect data from your website and identify patterns to work out a website design that will be compatible with your business. Appointing a website design company will improve the accuracy of your data, and how it's used. In prime cities like Sydney, you will find plenty of website design companies. The website design company will gather and analyse data to identify the pattern of the user.
Considering the previous example of you running an interior decoration business in Sydney, there will be search queries like 'Interior decoration in Sydney', 'Interiors on a budget', 'Interior décor consultancy in Sydney', etc. You can make a list of keywords to improve the optimisation. A website design company can also make use of these keywords, by implementing this information into the visual and navigational design.
Create content that is valuable for the visitors that come onto your site. A website design company can do the technical job for you. They will create a website suitable for your target audience. However, no matter how good your website performs, having reliable content that clarifies the service is essential. Writing lengthy content with valuable insights for the target audience should be the business's priority.
On-page and Off-page optimisation 
Optimisation of on-page content and off-page content is essential. On-page optimisation relies on the factors such as URL, headline, meta tags, etc. Off-page optimisation is dependent on guest blogging, interlinking, social media, etc. By implementing targeted changes and the right information across these platforms you can easily help improve your site's SEO.
Make sure your website is mobile-friendly. A good website design company will offer you a website that works on both mobile and desktop. Gone are the days when the internet was limited to desktops. The majority of search queries are raised on mobile. Thus, having a website that works well for mobile and performs on the desktop is essential.
Your website design company will improve the website's speed—page speed matters when it comes to SEO and conversion. A website design company will make sure your website works and performs well.
Quality backlinks through high-quality sites are valued by search engines as well. Getting quality backlinks will improve the optimisation of your website.