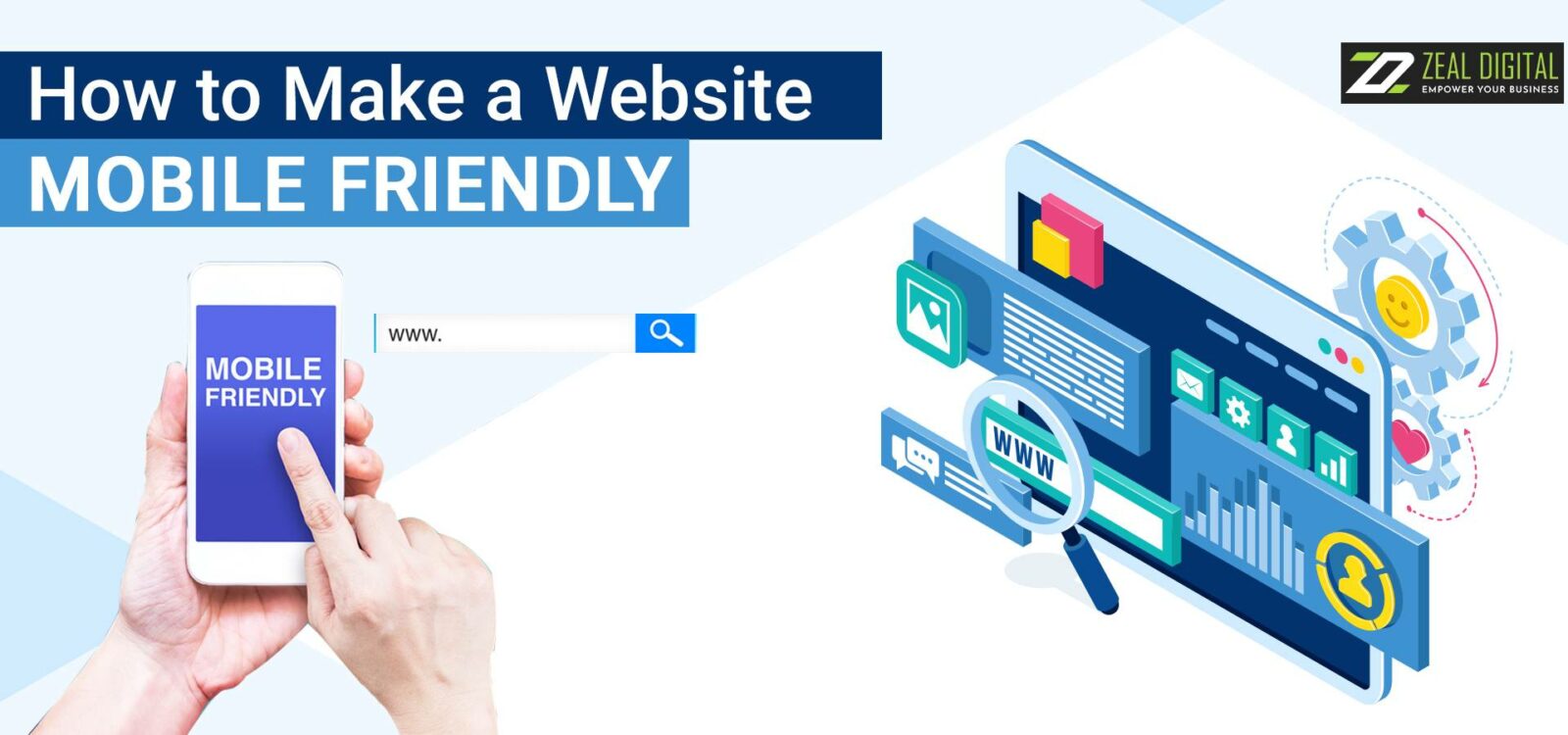 How to Make a Website Mobile Friendly
The world is getting smaller and virtual societies are the reality of today's world. We get to connect with many different individuals at the tap of our fingers. Millions of search queries are made every day. The majority of these searches are done through a smartphone. Earlier internet connections were limited to desktops, but the world has changed and today computers are compressed to fit the palms of our hands.
Various websites are added to the internet every day, and audiences interact with them regularly. Website traffic is a potential for target conversion.
Imagine running a Chinese restaurant in Sydney and having a website with your menu, location, order online options and contacts. However, your website is optimised for desktop. If two people from Sydney search "Chinese restaurant near me", one on their laptop the other on mobile; the laptop user will likely find your business and place an order. However, the smartphone user won't be able to find your website in the search results as your site was not optimised for this channel. This means you lose out on a customer.
You can prevent this during search engine optimisation; it is essential to optimise websites for both mobile and desktops. Irrespective of the medium, your website should be user-friendly. Thus, next time your target audience searches for "Chinese restaurant in Sydney", your restaurant is indexed in their search results irrespective of whether the query was made on desktop or mobile.
Here are a few ways for you to make your website mobile-friendly to improve its search engine optimisation:
You don't need a separate mobile-friendly website 
Most business owners think they'll need two different websites, one for mobile and the other for desktops. This will not only increase the effort on your side to put up additional content on both websites, but also you will need to cut down on materials for mobile-friendly websites. It simply is not the case.
Responsive design 
Make your website design friendly for search engine optimisation by implementing a responsive design. Flexible layouts that users can interact with and can respond even visually to mouse movement will work best for your search engine optimisation.
Viewport Meta Tags 
The browser rendering engine regulates the size and scale of the website size through the viewport. That is why it is essential to have a multi-device web resource. Without viewport meta tags, your website will not function properly.
Button size and text size
Mobile devices and desktop screens are different in size. Make sure to have the standard sizes for buttons and texts. The user should be able to access the website comfortably without having to touch the wrong keys.
Good quality images
To make a search engine optimisation friendly website make sure to have good quality images. The photos will communicate the things that would be wordy otherwise.
For example, as an owner of a Chinese restaurant in Sydney, you can post pictures of your décor and food. You can even put photos of your location in Sydney to direct footfall to your restaurant.
No default zoom 
Do not use auto-zoom for mobile-friendly websites. It won't be delightful for users, and they will likely lose their patience. Use meta tags to resolve this issue.
YouTube videos 
Viewing videos on mobile-friendly websites can be tedious. Instead, go for a YouTube video. That will direct the viewer to YouTube. This will make their viewing experience comfortable.
User experience 
Make sure to have the options for "view desktop version" or "go to the full site". No matter how perfectly you make your website mobile-friendly, some people prefer using a desktop version.
Testing 
You must test your website frequently. Whenever you make any change, make sure to try it before exposing your target audience to it. If you receive any complaints, make sure to resolve them.
You will need different tests for IOS and Android mobiles
Make tests for different screen sizes of mobiles and tablets, etc.
Test all pages, not just the first
Ask a specialist to test it for you.
It is important that you ensure your website is made to work visually and functionally well on mobile. With these tips, you can get started down the right path to ensuring that happens. Otherwise, you can also contact a website design agency such as Zeal Digital to take care of all your website design needs.