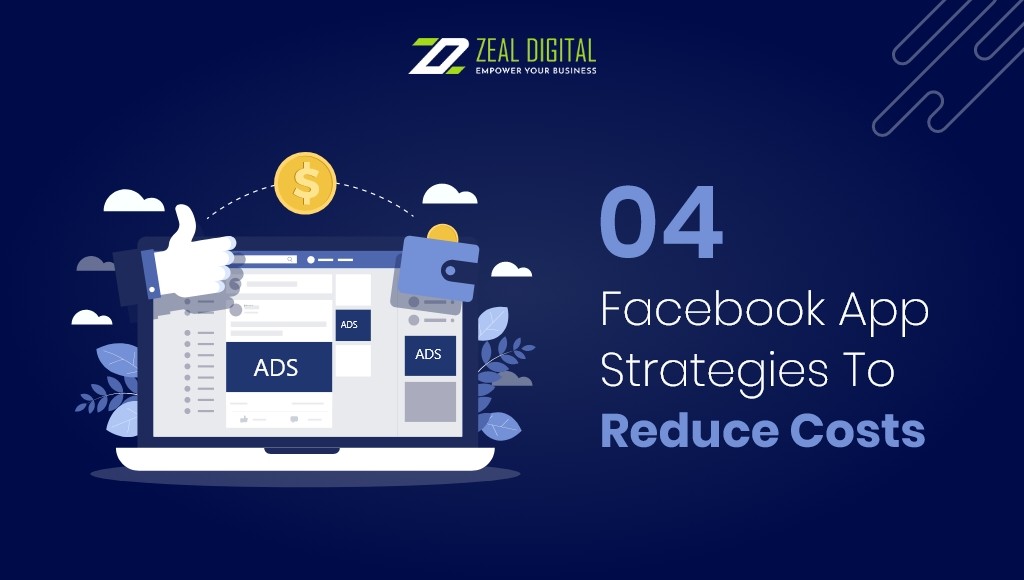 4 Facebook App Strategies To Reduce Costs
As a business house, you have to strive hard to reach out to the target audience. Unless and until you carry out the promotional activities well, people won't get to know about your brand, products and services. For this cause, you can use social media as a great weapon. As you know, the majority of the people are on one platform or the other. One of the most used social media platforms has to be Facebook. So if you want to conduct the promotional activities in the right manner, you have to come up with the right Facebook app strategies. The amazing part is that Facebook will incur low costs for promotional activities. When you generally promote your application or website, you have to use different platforms and incur huge amounts of costs. If you adopt the right Facebook app strategies, you don't have to suffer from the same concern on this popular flatform.
The important thing is to find a quality organisation that can provide you with social media services in Sydney. With its assistance, you can create efficient strategies to promote the content in the following four ways:
Keep Your iOS 14+ Turned On
One of the most crucial Facebook app strategies that you can make to reduce costs is to keep your iOS 14+ turned on. Apple has brought changes to privacy settings in such a manner that they have allowed their users to simply roll- out mobile tracking. Facebook has thankfully come up with features that help in navigating the changes and the iOS 14+ campaign feature is one of them. When you want to create a campaign for your business, you simply have to turn on this campaign setting. Turning it on allows your Facebook campaign to reach everyone on iOS 14.5 and higher. This Facebook app strategy is important because it is going to widen the reach of your content. The wider you reach, the more people are going to invest in your business. Without this feature, the impact of your campaign is going to be less. When an experienced company is at the helm of social media services to expand your content, you can make the most out of these features and get a lead over the rest of your competition in Sydney.
Catalogue Ads
These can also be referred to as dynamic product ads or simply DPA ads. These find very important parts of the different Facebook app strategies. In case you or your client is having a catalogue feed, you should try to test Facebook's dynamic catalogue ads for app installs. These ads can drop the overall cost to a large extent. There are cases where CPI has seen a drop of almost 75% as soon as catalogue ads were implemented for app installs. So it can be effective in decreasing the overall cost of your ad campaign, to a very large extent. You need to have a detailed discussion with the firm providing social media services to you in Sydney. You need to understand how you can use catalogue ads to the best of your potential. To run catalogue ads, you need to set up a product feed. You can either import it or automatically sync it directly into Facebook.
Leverage Open Targeting
Has it been ages since you advertised to promote your business but the results were mediocre at best? It leads to an increase in the overall cost of the ad campaign. If you desire to decrease the cost, you need to leverage open targeting. It is another amazing Facebook app strategy where you will be allowed to select your demographics (country and age) and leave the rest blank. As soon as you move away from the target ad sets and choose broad "open" targeting, the CPI is bound to drop significantly. In some cases, it has decreased to about 84% which is a whopping amount. So, along with the firm that provides you with social media services in Sydney, you can leverage open targeting and increase your reach without having to pay a price for the cause.
Automation
If you're running a small business, you don't want to spend too much time and money to just promote the product. This is where this particular Facebook app strategy is going to be helpful to you. You just need to ensure that you have Campaign Budget Optimisation (CBO) turned on and that you're kicking off with Automatic Placements. When you have created a series of advertisements, CBO is going to see which advertisement is getting the best response. It will automatically drive more budget to such advertisements. Another good aspect is that you don't need to rely on social media services in Sydney for this. You just need to incorporate Automated App Ads to achieve the results of your desires. Facebook's machine learning is going to help in identifying and delivering the best combination of audiences, ad copy and creativity.
Facebook has been a great tool to advertise content for a long time. Since digital marketing has taken over, businesses have hired firms that provide social media services in Sydney to stand out from other organisations in the same sector. These Facebook app strategies are only going to increase the scope of your ad campaign. They are meant to:
Decrease your overall cost on the ad campaign. You can drop the cost to a great extent if you can follow these strategies nicely. You have to be very intelligent with how you run your ad campaign and these Facebook app strategies will help you in the cause.
They will make your ad campaign more effective. It's not just about reducing the overall cost in the process. You also have to make sure that the advertisements reach a larger section of the audience. When these strategies are implemented with the assistance of quality social media services in Sydney, your ad campaign is bound to become more effective.
To sum things up, you have to focus on these Facebook app strategies to reduce the overall cost of the ad campaign. It is safe to say that these strategies are going to be beneficial for small businesses!