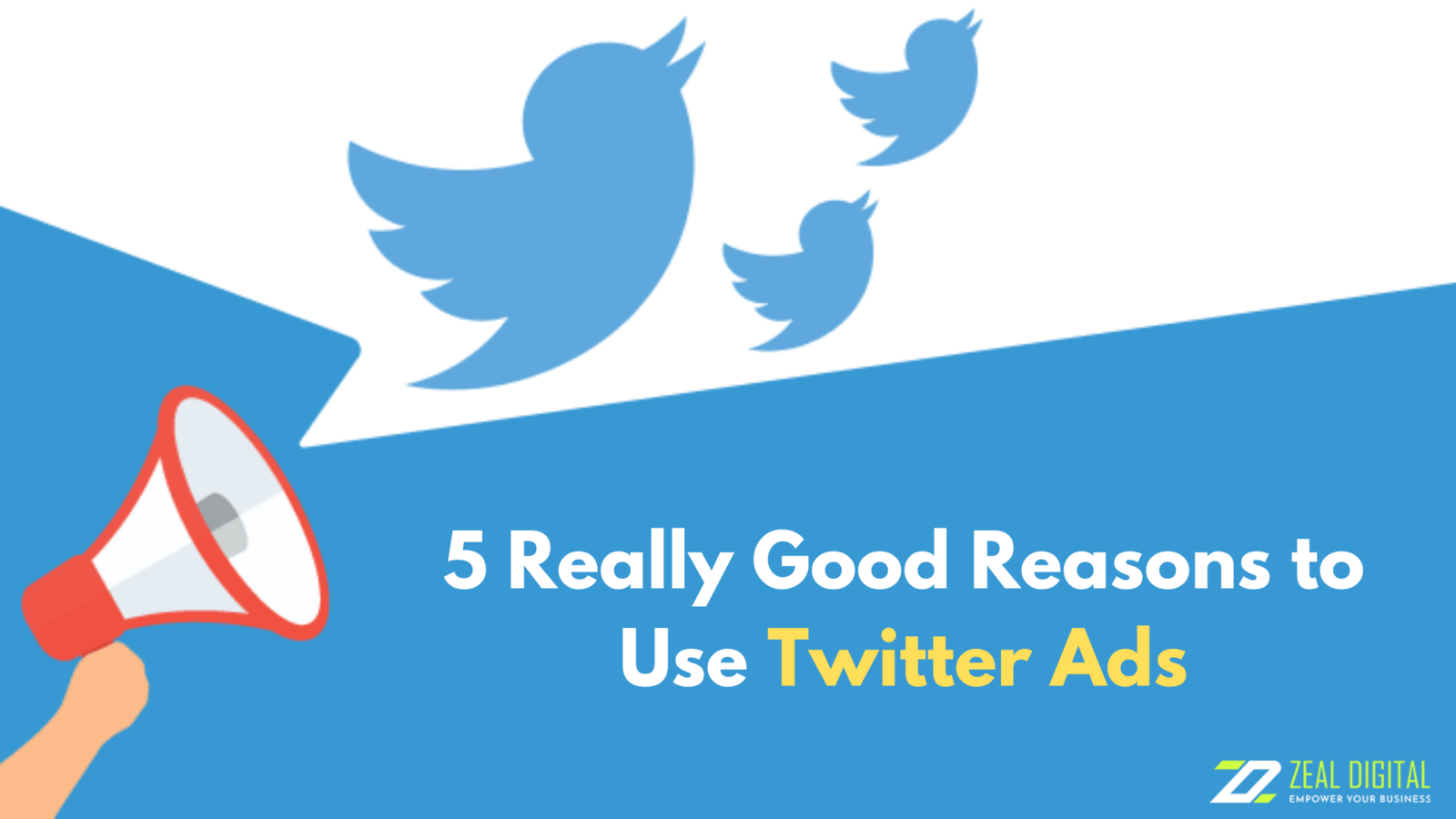 5 Really Good Reasons to Use Twitter Ads
The Ad wars are heating up. To help reach your business to the top, you need to set up good marketing campaigns. Most people dive directly at Google Ads, Facebook or Instagram Ads to reach and connect with the maximum audience. One of the most underutilized social media sites for Ads is none other than Twitter. Will Twitter be any good, or is it worth your time spending your resources on Twitter Ads to expand your audience?
With several PPC management companies and freelancers available in Sydney and across the globe, you can hire them and find a way to grow your business in the online market. To know all about Twitter Ads and how they are different from their competition, read our blog below before hiring for your Twitter Ads.
1- Pay Only for the Results-
When you promote your tweets, you only need to pay for them when they are achieved, which means that you only have to pay when your goal is met, for example, a website conversion or having user engagements. Everything organic- from impressions to engagement are all free.
If you start a campaign, only the conversions that follow you will be paid for. Similarly, for an App installation tweet, only those who download the app from your link will make the payment from your account. This pay for advertisement scheme goes a long way in lead generation.
2- Keyword Targeting-
Well, keyword targeting is used by most platforms; it works on Twitter hands down the most straightforward and efficient way to get things sorted. The use of hashtags originated from Twitter and functioned as an excellent keyword for people to tag or rely upon. This is not available for Facebook Ads as they constantly target a wider audience. With PPC, you get a narrower search list.
For example- #ppcchat is a popular hashtag for those wanting to chat or discuss PPC. Therefore, placing bids on such hashtags will reach those interested in your tweets to follow the set hashtags and help you reach a wider audience and better conversions.
3- Tweet Engager Targeting- 
You can use Tweet Engager to reach your audience other than using hashtags. This is the best form of remarketing done to those who recently viewed, followed or engaged in your tweets.
This helps to reach your target audience and only be shown to people who have engaged with you. Facebook and Instagram have no such features that let you target your audience to such a level of targeting.
4- Tailored Audience-
Twitter helps you easily create your target audience. Though they are available on all the AdWords and Facebook platforms- (Custom Audience), they are non-easier than Twitter. Installing a 3-rd party app called Birdsong Analytics can easily help you gather an audience from any Twitter account and target them with your tweets.
Custom Audience requires you to have the email id of the user's phone number to connect with your ads. Whereas in Twitter, there are no such needs, and it's much easier to reach out to your future audience.
5- Lowest Cost Per Click-
Saving the killer blow for the end. You need to pay much less to promote your ads than Facebook or Google platforms. This is mainly because of lower competition on Twitter and a smaller database to promote your ideas.
Well, these above pointers should help you make marketing campaigns on Twitter to reach out to your audience. This does not mean you have to abandon your Google and Facebook Ads as they have a broader database that you can cover much of your leads and sales. But for enterprises like politics, technology, news and entertainment, Twitter is the best strategy, especially with the tailored audience and tweet engagement targeting.
At Zeal Digital, we have the best PPC management in Sydney, covering all social media sites to help you with better conversions by reaching your preferred audience. Feel free to discuss your requirements with our PPC experts on 1300 269 414 or email us at info@zealdigital.com.au. We promise to generate and convert more leads, help reach your business on the top of SERPs and help you become the best in what you do by handing us all your marketing requirements.