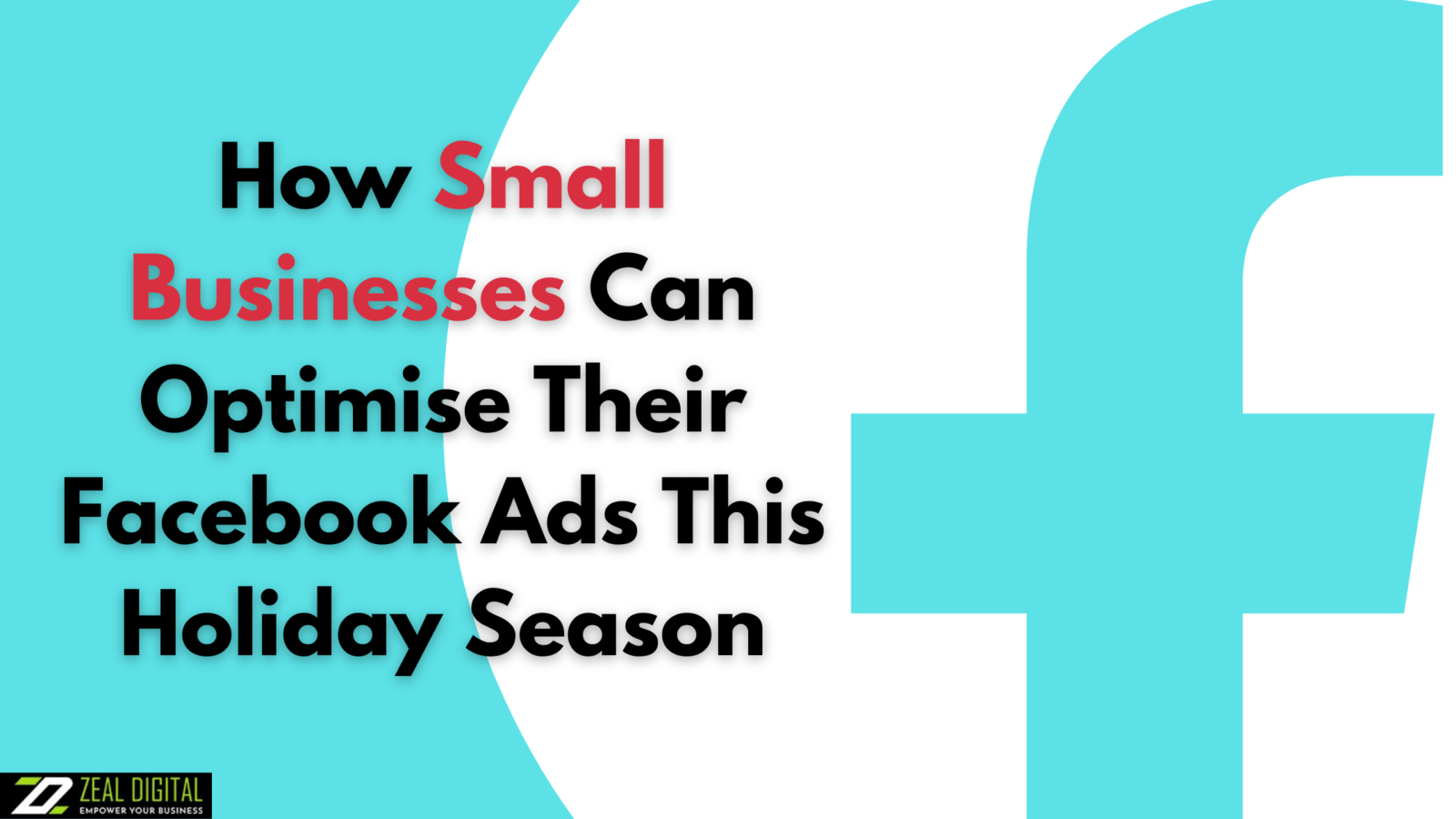 How Small Businesses Can Optimise Their Facebook Ads This Holiday Season
It's the peak time of the holiday season, and businesses are in full flow to help out people with their holiday preparations. After a disappointing end to 2020, people are now eagerly awaiting a grander celebration this season. Several reports have predicted that this holiday season will be the highest-grossing holiday sales that will undoubtedly help retailers increase in sales. The businesses have kept a stock of essential products to meet their supply requirements and not lose out on potential customers.
Trade analysts have predicted a rise in sales in the industry from 8.5% to 10.5%. Social media marketing will play a crucial role to help your business reach out to maximum clients. Taking help from a digital marketing company in Sydney will help you get your conversions done for maximum client interaction and profits.
Most people would have started early shopping to beat the crowd. Companies have now started with discounts and deals to attract more customers. There have been several platforms where people have started shopping, be it for Facebook, Instagram, or online stores. The pandemic has made shoppers smarter by avoiding the last-minute stress of buying their required items. Facebook Ads has played a vital role over the past years to reach out to maximum customers.
Smaller and independent businesses and brands have made maximum use of this online business to reach out to their customers and interact to ensure a long-term relationship. Taking help from a social media marketing company in Sydney will help you get the best benefits to help target your ads and help reach the maximum audience on a real-time basis.
Facebook Ads will help you with ad campaigns to generate more business revenues. Not only are they the best way to introduce your business to a larger audience, but you will also be able to know when, where and how much money should be paid to reach out to your preferred audience. So this holiday season, follow our Facebook Ads campaign tips to make profits and gain your customer's trust for the products you sell.
Figuring out the key objectives-
Before creating your ads, finalize the vision you want it to achieve. Try keeping realistic goals that you think can pull off. Are you looking to increase the number of people visiting your website or social media? Want to sell a unique or specific product? Want people to know about the best deals? Increase the number of people signing up for your business offers/ newsletters, etc. Design your ads as per your priority to reach the maximum audience.
Getting Creative-
Create ads based on the discussed pointers once you know your target audience and the critical parameter you are looking to improve. It should be kept original and have a significant visual impact on your target audience. Be it images or a short video, make your ads as creative as possible Ensure there is maximum user interaction, high-quality photos, and videos, etc. Using the Carousel Ads will help you showcase multiple products in a single ad.
Learning for your competition- 
Try ads on multiple social media platforms. Facebook, Instagram, Ad space, or any other site. Check out how your competitors are performing. Take a cue from what's working for them and what can you do to help improve the already good feature. Filtering your keywords, locations and categories can be a differential factor to improve your audience reach.
Businesses have to be prepared for this season's windfall amount that they can generate for their business. This is undoubtedly the right time to reach out to maximum clients and get the best user engagements by getting ads placed to get your business noticed and more people buying from your store, making you stand out from the rest.
Zeal Digital is the name you can trust to help secure the best benefits and trade for your business. Contact our experts on 1300 269 414 or email us at info@zealdigital.com.au to get the best deals and offers this holiday season and make your business reach out to the broadest range of targeted audience with our social media experts.