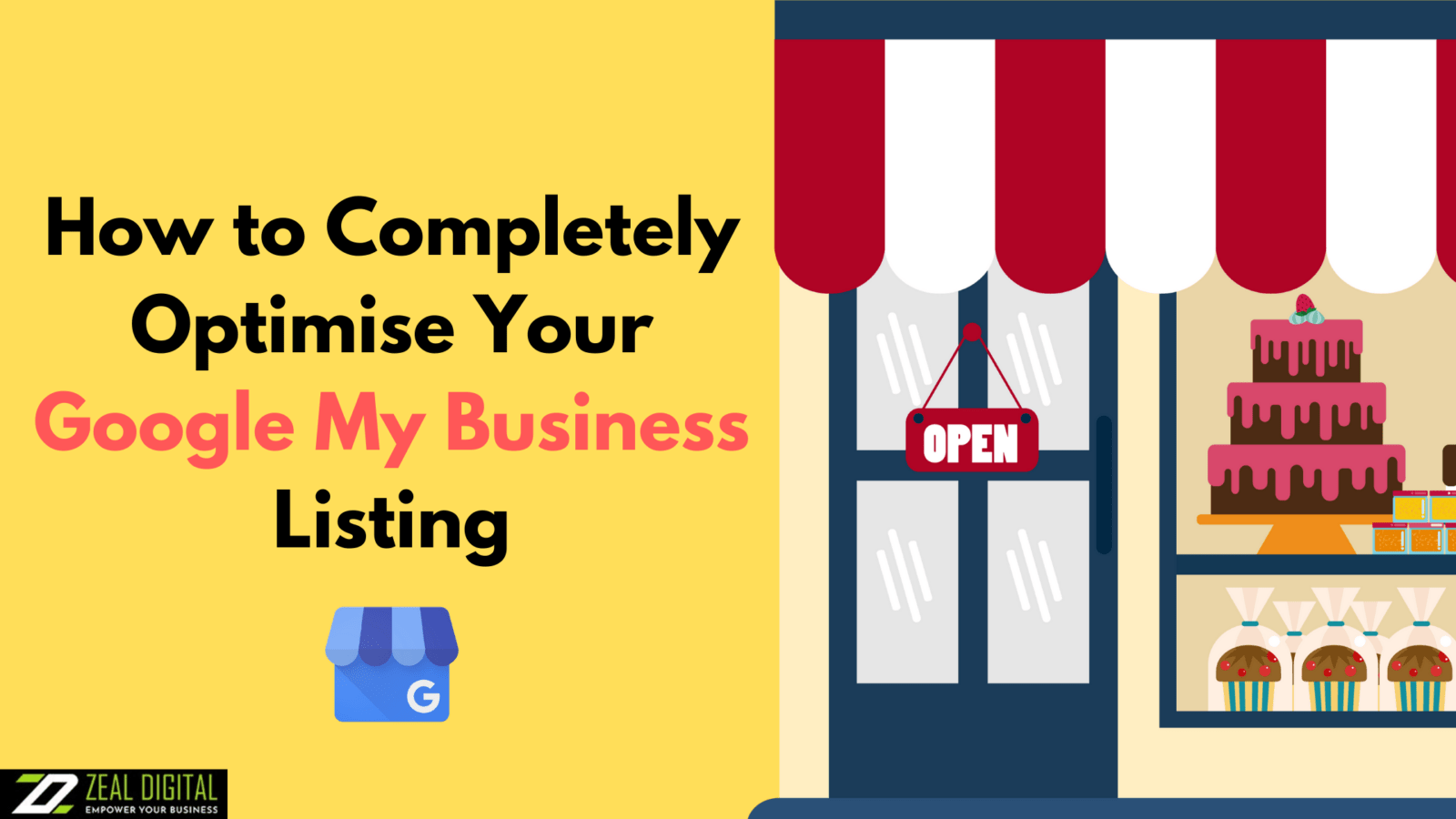 How to Completely Optimise Your Google My Business Listing
The number of business listings on the web is always on the rise. Adding the pandemic to the mix allowed many brick and mortar businesses to jump into the online world. This has led to a sudden spike in business listings across the globe. Using Google My Business (GMB) Listing will help your business have a strong foothold on the online business front.
Taking help from your nearby SEO consultant would be the ideal way to start your GMB listing. A GMB account, once set up, will help mainly the local businesses as they are generally location-based strategies to reach out to the local audience. Whether your business is located in Sydney or another part of the world, GMB helps both old and new companies the same way.
Before staging your GMB account, you need to have a few parameters in place-
Have a defined business address.
Set your business hours.
The category of your business.
Customer reviews.
This forms the Google Knowledge Graph that offers a verified listing of your business and helps your business pop up on relevant searches. A Google map listing has also enabled syncs with the search results for easier access and searchability. Now let's dive deep into GMB.
A GMB is essential for any business as it offers excellent value. They are free to use and will complement your business website. The information you place in Google My Business is automatically stored in Google Search, Maps, and any other platform owned by Google that will showcase your business.
How To Start You Google My Business Account?
The first step is to search for whether your business already has an account created before. You can search by a simple Google Search using the My Business feature. If you search leads to your store already being available, all you need to do is claim it as your business. Manage the business contacts and other information to get up to date information available to Google.
If your business is not available, it might take a few weeks for your business to be added to the list. You have to start with the basics- adding your store name, a business category that best matches your business, adding your store or office location to help people reach out to your business.
If you don't want visitors at your office, you can add the service areas of your business. Adding contact numbers and companies' website URLs is essential. While setting the address, Google will also ask if you have multiple branches or whether you service customers outside your locality as well. Adding your business work timing will also help people call your office only during the set duration. This ends your business listing, verifies it, and lets it go live.
How to verify your business?
A postcard verification process is conducted by Google, in which the postcard is sent to the address you had given, stating that it's your business. This is done to ensure you have not forged or provided inaccurate data. The postcard should reach you within 5-days of adding your business. It's important to note that Google will only let your business go live if the verification is actual. The postcard will have a verification code that you need to type on your GMB account to activate your business listing.
How to optimise your GMB listing?
1- Enter complete details of your business listing.
2- Include keywords that you want your business to rank for.
3- Keep the operating hours of your business as accurate as possible.
4- Adding photos and videos of your business (assure they are original and of the highest quality).
5- Managing and actively responding to customer reviews.
6- Add a messaging button to help your customers directly contact you.
7- Use of local posts for maximum engagement.
8- Keep updates regarding COVID measures and your store openings, etc.
9- Adding newer features as they drop by to showcase your attributes.
10- Showcasing your business catalogue to help Google and users better understand your business.
Hoping the above pointers help you ultimately optimise your Google My Business Listing. To help you achieve your business listing without any hassle, take help from experts of Zeal Digital. Our digital marketing agency has the best SEO consultants in Sydney to help your business not only grow but touch the lives of multiple people. Our result-oriented campaigns will help your business scale new heights that it has never achieved. Call us on 1300 269 414 or write to us at info@zealdigital.com.au. We guarantee the best results to meet all your business needs to become the best online business.