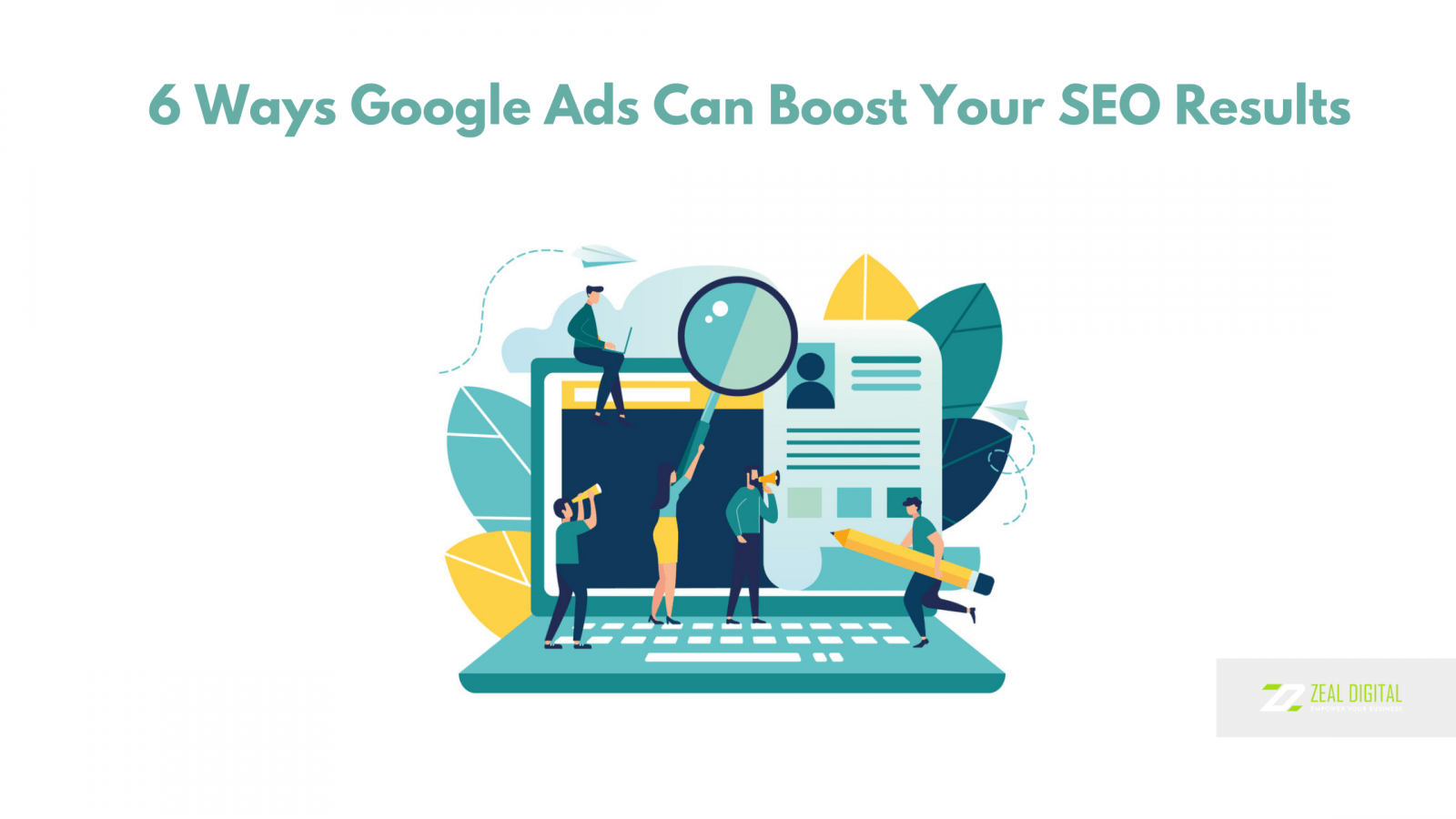 6 Ways Google Ads Can Boost Your SEO Results
Search engine optimization is the most significant aspect of digital marketing in today's time. This is because Internet users primarily open search engines to obtain information. Search engines have become a necessity in the daily life of people. Starting from shopping to searching for research material, a search engine is our ultimate destination for all solutions. 
How to get an opportunity to promote your business in search engines? The only way is to use search engine optimization (SEO) tools to advertise and grow your business using search engines. One of the main tools is Google AdWords that can help you optimise and display your business ads on Google. But for that, an AdWords consultant Sydney can help you out to find effective AdWords marketing ways. 
The task should be done by experts to achieve the best result. As digital media trends evolve constantly, only experts can comprehend the change and do the needful. AdWords consultant in Sydney is proficient in handling the activities in Google AdWords and dig into the strategies to improve the SEO. As SEO works best with AdWords, you must consider consulting an expert to form and reform new tactics to improve your ad visibility. 
AdWords consultant Sydney analyses the various tools and scopes in AdWords to increase your online visibility and grow your business reputation. SEO is prioritised by the consultant and he works to increase website traffic, boost conversion rate, and grow sales. But how is SEO and Google AdWords related? How can Google AdWords ads improve your SEO results? 
Let us look into 6 major ways how Google AdWords Ads can impact your SEO results.
RETARGETING AUDIENCE- Some customers might have visited your website once but have not decided to buy your product or service. But evidently, they have an interest in your service which is why they visited your website. Now the task of the AdWords consultant Sydney is to target these potential customers and show ads to them. AdWords help you know more about the potential customers and now, you can target and display ads to these website visitors. This remarketing strategy works well as you keep reminding potential customers about your service and indirectly persuade them to buy your service. Thus, your overall SEO result is improved substantially by retargeting.
EXTRACT KEYWORD PHRASES- We know how important it is to use exact keywords to invite traffic to your website. The keyword is the main tool of SEO which is used to increase your search engine result page (SERP) visibility and rank. But how about the exact phrases that users type on the search bar? Google AdWords can help you to know the most searched keyword phrases. The search terms report lets you know the keyword phrases that you can use to improve your SEO results. 
KNOW THE AD CLICK THROUGH RATES (CTRs)- CTR is the percentage of users who have clicked on the ad you have displayed through Google AdWords. If you know the rate, you can assess your advertisement performance and evaluate its efficacy. Now the task of an AdWords consultant Sydney is to convert the ad click-through rates into organic search parts. Organic search can be improved considerably when you see the CTR. You can extract various ideas and tactics to improve your organic search result and raise your SERP rank. SEO results grow when you translate CTR into an organic search bit.
DEMOGRAPHIC DATA– It can be helpful for you to know the data about people of which location clicks your ad the most. This means you can know the demographic location of the people who click your ad. You can identify the people of which location like your advertisement the most. So, you can target those people who are interested in your ad and know which location is best to promote your business. Especially if you have a brick-and-mortar business store, this data can help you to invite and attract more potential customers from the location of the shop. 
USE BACKLINKS– Backlinking increases the interconnectivity between sites and the audience feels more interested in websites having backlinks. Google AdWords helps you know about the backlinking opportunities you can use. It gives you the Google Display Network data which can indicate the scopes of backlinking. It will show the performance of those sites where your ad is displayed. You will need to evaluate the performance of these sites and select the sites that can help the audience to reach your website. Now you can apply the backlinking tactics. SEO results are improved when you use better backlinks.
KNOW YOUR SEO PERFORMANCE– Google AdWords provides you with tools that can be used to know your advertisement performance as well as your SEO result. So, when you keep track of your performance, you can reform your strategies to improve your SEO result. You can monitor your SEO activities and change tactics to go with the trend. As mentioned before, these tasks are professionally done by an AdWords consultant who has extensive knowledge and experience in the field.
Google AdWords should be used professionally and carefully to take the maximum out of it. It is a useful tool to promote your business and this opportunity should not be missed. Also, the way it assists you to control your SEO result is the cherry on the top. 
Consult an AdWords consultant in Sydney to get the best benefits of using Google AdWords.