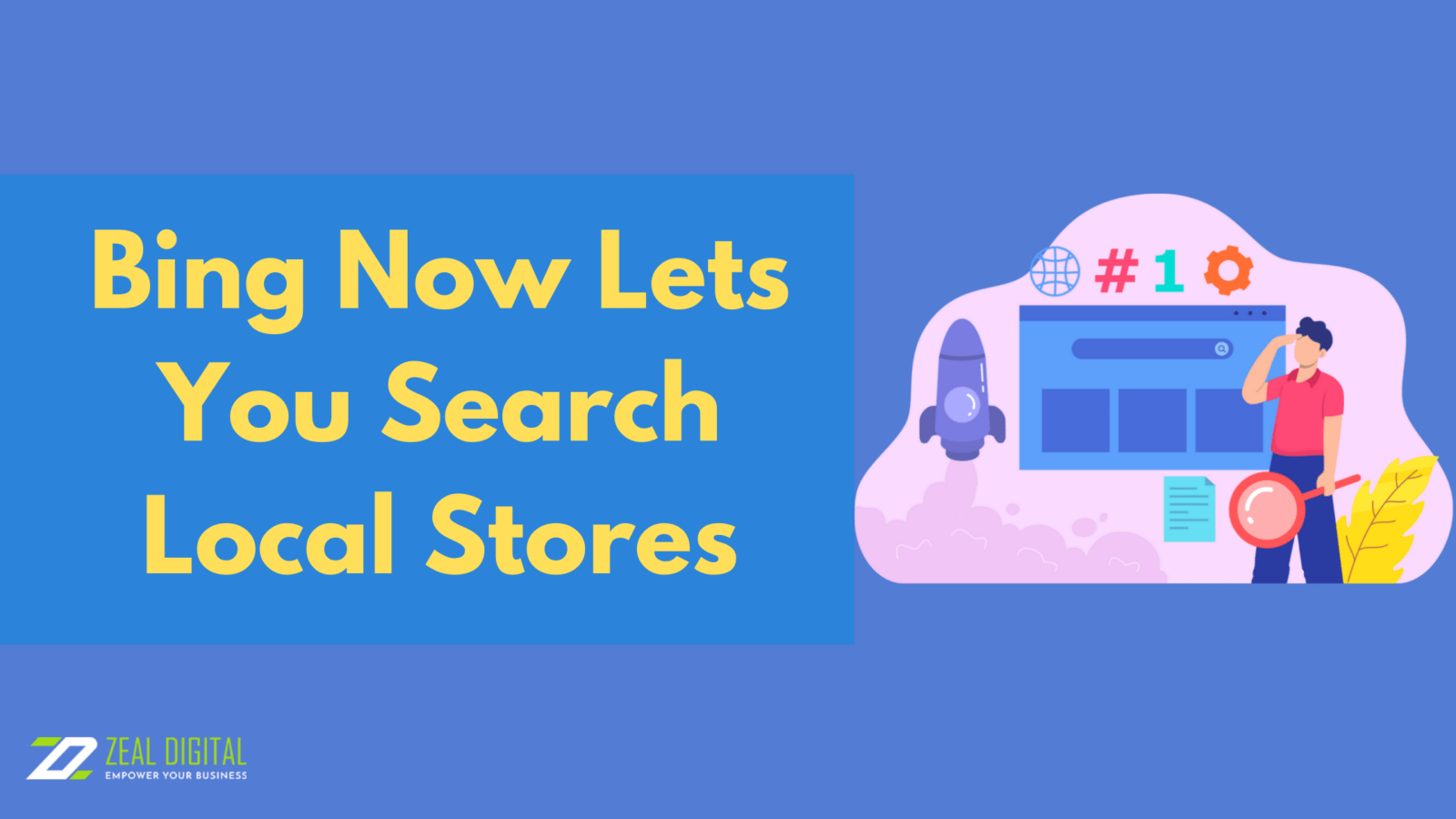 Bing Now Lets You Search Local Stores
With the festivities nearing, more people are looking to buy products for Christmas and new year celebrations. Whether you need to stock up the groceries or maybe you want to buy the decorations for your Xmas tree, get all the details from your nearby stores by using the latest Bing feature. You can now easily search your queries in Bing to help you meet all your holiday day shopping requirements, be it for online or offline shopping.
There has been a significant development in the Digital marketing industry, and SEO services now also include the use of Bing services like the Bing Search and Bing Maps. This update brings the consumer closer to the products, shops, and even the category to help them with a hassle-free shopping experience this Christmas and seasons moving forward.
Whether you live in Parramatta, Sydney, Australia or any other part of the world, this advanced Bing feature is an excellent hit amongst users. They help find the best shops/ stores nearby and find the numerous products/ items they sell. Google users might already have been aware of these features, but now there are available on Bing searches for better convenience.
The local stores also get a lot of customers, which helps their business grow after these hectic past few years. Continue reading our blog below to understand these features in detail-
Searching from your nearby stores-
Several times, you need something specific, and you search for it on the web. For example- you might want to know which shop is the best to buy the Christmas cake? What store will have the ideal Christmas gift that you can gift to your loved ones? Bing Search and Bing Maps have been updated with these user-friendly searches.
They are an immense help, especially if you are a traveler, visiting a new place, or someone who needs to get their deliveries done directly at their doorstep. You can be confident that your business can have a great deal of business underway by adding their names to the Bing shopping community. Business owners will also know which products are most liked by the customers and can focus on these items to improve their business opportunities and profits.
Do you need a specific product? Or Shop from a particular category-
These local Bing search results can help revive various businesses and help customers find the ideal stores that could help them meet their desired products. For example, if you need decorative lights for your decorations, a list of nearby stores would help you with their products and come up with the store ratings and product reviews to trust them to offer better products.
This will also help you save money by comparing the products' prices at different websites. To improve your business, you should use the best SEO services to reach maximum users to help your business reach the top level.
Being product specific-
Bing now allows the use of narrower searches as well. To speak in simpler terms, instead of searching for a restaurant near me when you want to have a cup of coffee, you can type coffee shop or a cafe near me to get better search results. As a result, the users will be happy to get their specific product, and there will be better business opportunities for small businesses. This also helps you get loyal customers if your product is of the best quality.
So this Christmas, save your time and money by doing your searches using Bing search and Bing Maps to find some hidden gems in your nearby areas. Find user reviews, costs, and other details so that you can serve your customers for an extended period. Help your business get maximum customer interactions for your business to flourish, take help from Zeal Digital for the best SEO Services in Parramatta, Sydney, at an affordable rate.
From getting your business ranked on the first page of the search results and getting maximum conversions, we cover it all. Contact us on 1300 269 144 or email us at info@zealdigital.com.au for an obligation free quote.