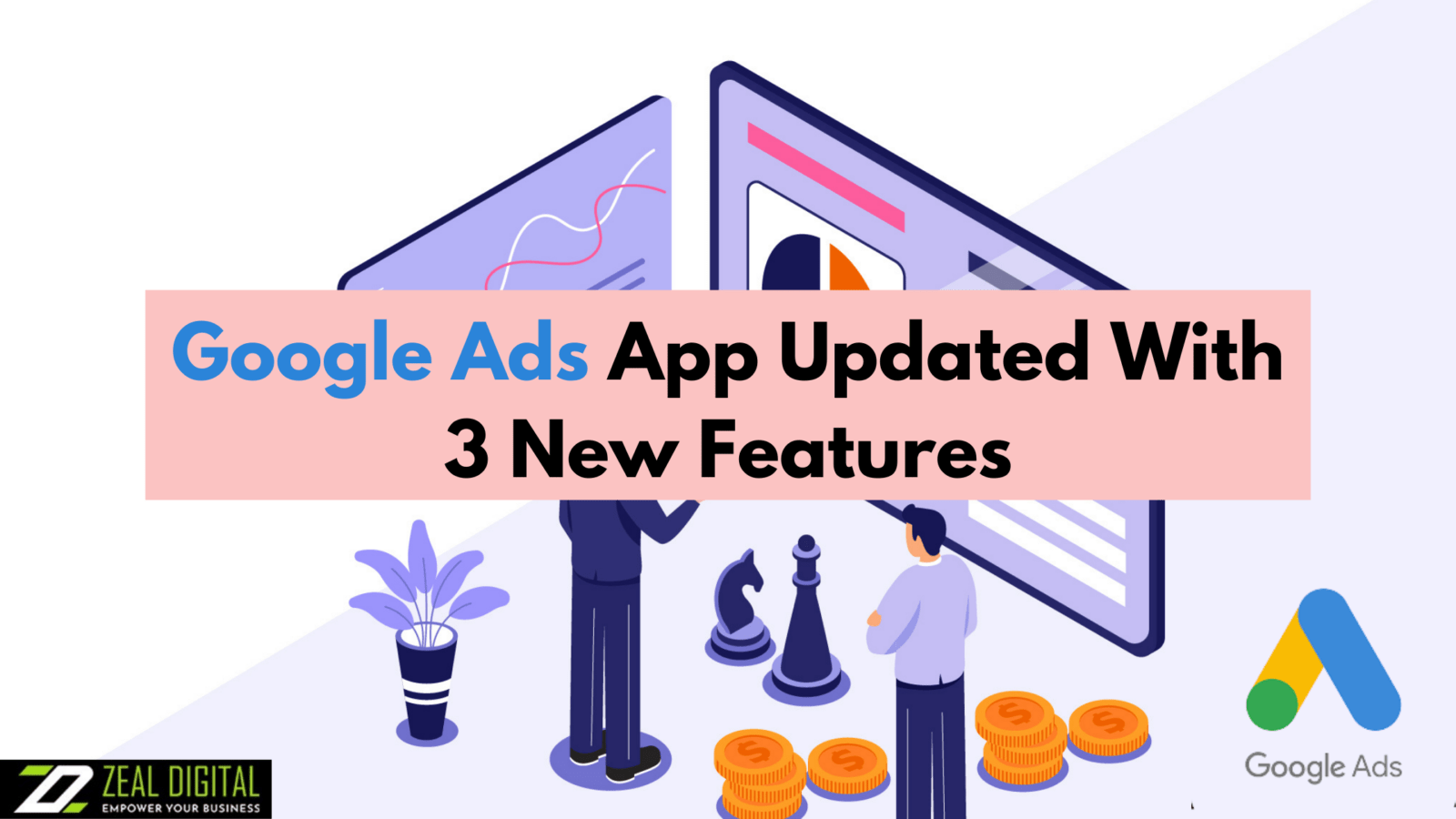 Google Ads App Updated With 3 New Features
With 2021 coming towards its fag end, the digital world has seen the best transformation like no other. Turing a new leaf for 2022, it can only be predicted that the predominant rise of digital solutions would keep scaling new heights. There is the need to offer better service to consumers and marketers that would help improve your business growth at a faster rate. Mobile phones have led people to switch from their desktops and move towards mobile for their day-to-day activities.
Keeping this in mind, you can now directly handle your PPC service by updating your Google Ads mobile app and running the new features by just making changes from your handheld device. If you are not well versed, taking help from an AdWords consultant in Sydney would help you and your business grow with the advantage of faster upgradation and changes using a mobile device.
Following are the three new features that have been added in the Google Ads app on both your Android and iOS devices to help bring the functionalities of the desktop right into your mobile. Continue reading the blog below to understand the features in detail-
1- Get better campaign insights-
The desktop version would give you details of all the performance metrics, campaign insights and explain where the performance was lagging. All this data can now be observed and obtained by setting campaigns from your mobile. You can easily make changes to the bid and budget strategies and see the performance impact.
The shift of your user database for wanting a new experience and search would be made available to help you understand your crowd better and make positive changes. The mobile app will now feature the analysis of why your campaign was a hit or a miss; this will help you make better and successful campaigns in the future.
Taking help from an AdWords consultant for your PPC service in Sydney will understand your goals better and reach a successful campaign in the end.
2- Helps in Monitoring the real-time trends-
To keep your business always trending and understand the consumers' needs on a real-time basis, this update would play a crucial role in understanding user requirements and showing popular queries associated with the current trending theme. For instance, if the cricket world cup is trending, you will deliver results to exact and related query match types to tap more users to your website.
Google Ads would also now show you recommendations that would help optimise your content based on the current trend. Another example would be if you own a gift store, and this Christmas season, you can add search terms related to Christmas gifts online, Christmas gifts 2021, Christmas gift ideas and more to improve your business.
3- Create PPC Campaigns directly from the App- 
With the new update, you get complete access to create your campaign entirely on your mobile device. Open your Google AdWords app and start a new campaign by clicking on the plus sign present at the bottom right of your screen. Keep progressing by selecting the type of Ad campaign you want to run, the type of Ad you want to display and optimize other settings as per your requirements.
Once your campaign goes live, you can directly access the campaigns to monitor and optimise its performance, all with a touch on your mobile screen. Taking help from an AdWords consultant would help you better optimise your campaigns, and you will not have to worry about the performance as they will have you covered.
Get started with these latest updates for your mobile AdWords to gain an advantage over your competitors by quickly setting campaigns and other PPC services just using your mobile on the go. Zeal Digital has the best team of AdWords consultants in Sydney that offers you the best PPC services that will keep your budget to a minimum while improving your profits. Get a free consultation by calling us on 1300 269 414 or email us at info@zealdigital.com.au We promise unmatched services to give your business the best success it deserves.