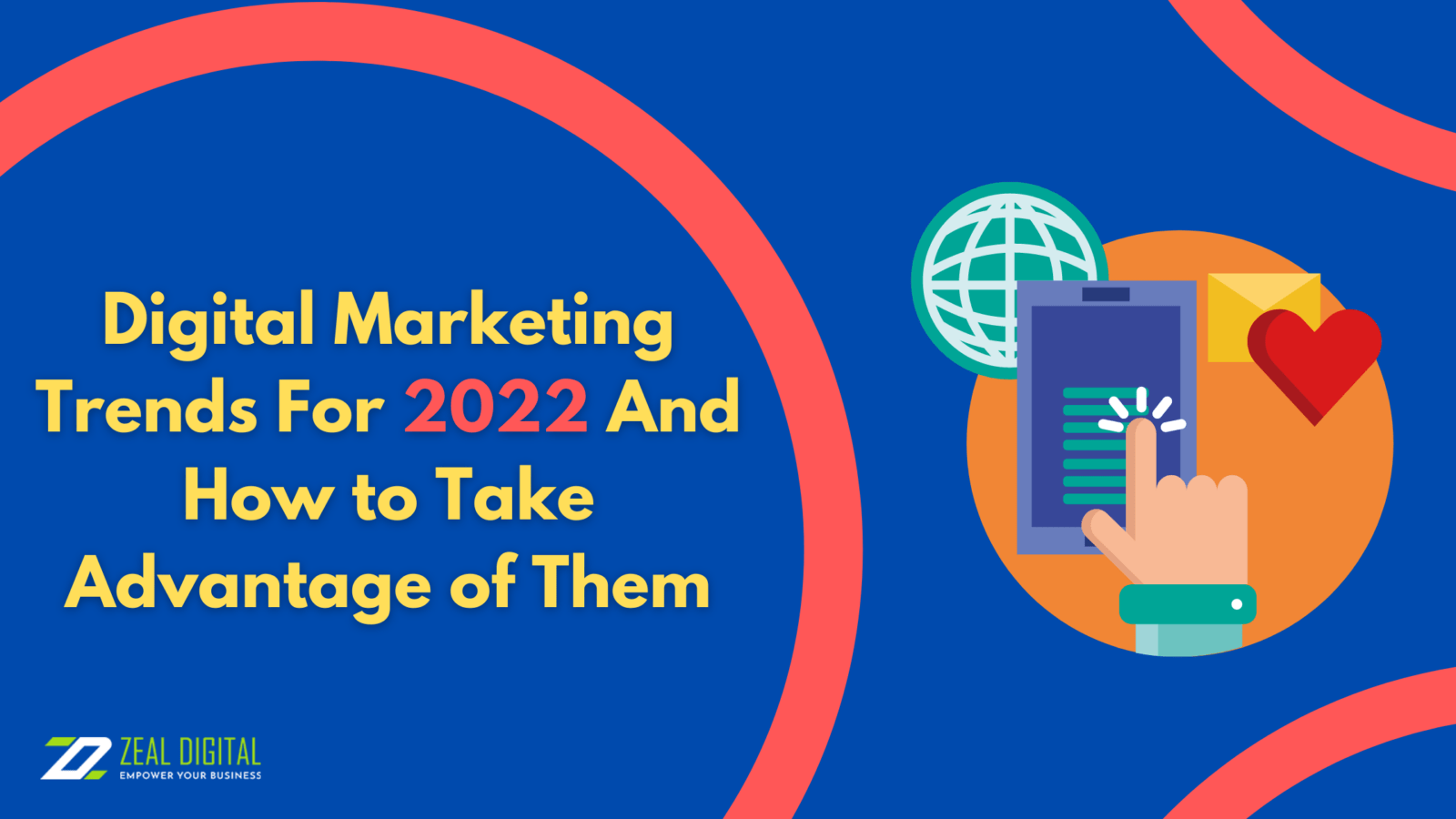 Digital Marketing Trends For 2022 And How to Take Advantage of Them
They say that "there's no time like the present". In the case of Digital Marketing, this statement makes more sense due to the daily changes and continuous evolvement of the digital space. It's high time that your business enters the digital space to help gain more clients and get a rise in the number of customers visiting your space. Taking help from a Digital Marketing Agency will see your business grow exponentially over a period if you select the right Agency to lead your business online. This blog will bring in some of the essential factors that should be considered to take your business in Parramatta to the next level for 2022.
1- The Metaverse is Real- 
For starters, let's make it clear that it's not the MCU we are talking about. Facebook has now renamed itself Meta and is betting a great deal on Metaverse. Now, what is the Metaverse, you may ask? Well, to simply put it out there, it's a combination of technology that combines virtual reality, augmented reality, and video, wherein you can have your virtual avatar and live in the digital universe. Agencies should investigate the possibilities of how they can implement this opportunity for their client's businesses.
2- The Growth of Influencers Market-
The influencers are taking over the market. It's a common trend that has been used for a long time since the age of cable tv, but thanks to the internet, the market share has increased quite drastically. Even B2B brands are now investing heavily in influencer marketing to improve their market share. Agencies should look to make campaigns partnering with influencers.
3- Handling the Privacy Issue-
For better development, AI uses data to understand people's needs better. New privacy laws being implemented, and iOS updates have led to the removal of cookie data and reduced the availability of tracking user data. Moving forward, one should investigate opportunities to make ads better target oriented.
4- Content will keep ruling-
With most marketing streams being automated thanks to Artificial Intelligence and Machine Learning, your content will play a significant role in pulling the crowd towards your business. Think of strategies that will help the company improve and take it to new heights.
5- LinkedIn cannot be ignored-
LinkedIn has shown tremendous growth over the past few years and is the "hot spot" to get more interactive users to discuss, interact and grow your business. Be it for the launch of a new product, tips and tricks, hacks to make things simpler, etc. All items should be posted for maximum interaction.
6- SEO is still the shining knight-
Even after new developments, SEO remains the best form of digital marketing. They have become more innovative and now offer us more straightforward UI and better user-related information to help grow the business. Using SEO, try to improve the user experience.
7- Customer Testimonials Are Key-
Word of mouth still plays an essential role in making breakthroughs in the industry. Focus on getting the best user experience and let the customers do the talking that will help improve your businesses exponentially.
8- Digital Hirings would be on the rise-
With innovative technologies and advancements popping up, a company would need more people to handle the new stuff and work on the legacy forms of marketing. Upskilling would play a significant role in the digital landscape.
9- Algorithms will play a crucial role-
Every pillar that forms the foundation of digital marketing now runs or will run on algorithms soon. Be it for social media, Display Ads, Google Analytics, SEO, PPC, and even Emails are being optimized based on algorithms for the best user experience. Agencies should keep up with the marketing trends to get maximum interaction and the best user experience.
10- Website traffic would be the key to success-
The number of people having internet connections has risen exponentially, especially after the pandemic. Your website should be optimized not only for desktops but also for mobile. Your website's UI, content, design, and speed will play a crucial role in optimizing your business.
The above pointers indicate how marketing agencies will help your business grow forward. It's essential to not lose focus of the past by seeing the glittering new developments. Keep optimizing the old and adding new features for the best user experience. Visit the best Digital Marketing Agency in Parramatta– Zeal Digital, and we guarantee to help your business reach unscaled heights. Call us on 1300 269 414 or email us at info@zealdigital.com.au for free consultation and quotes for your business requirements at the best rates possible.