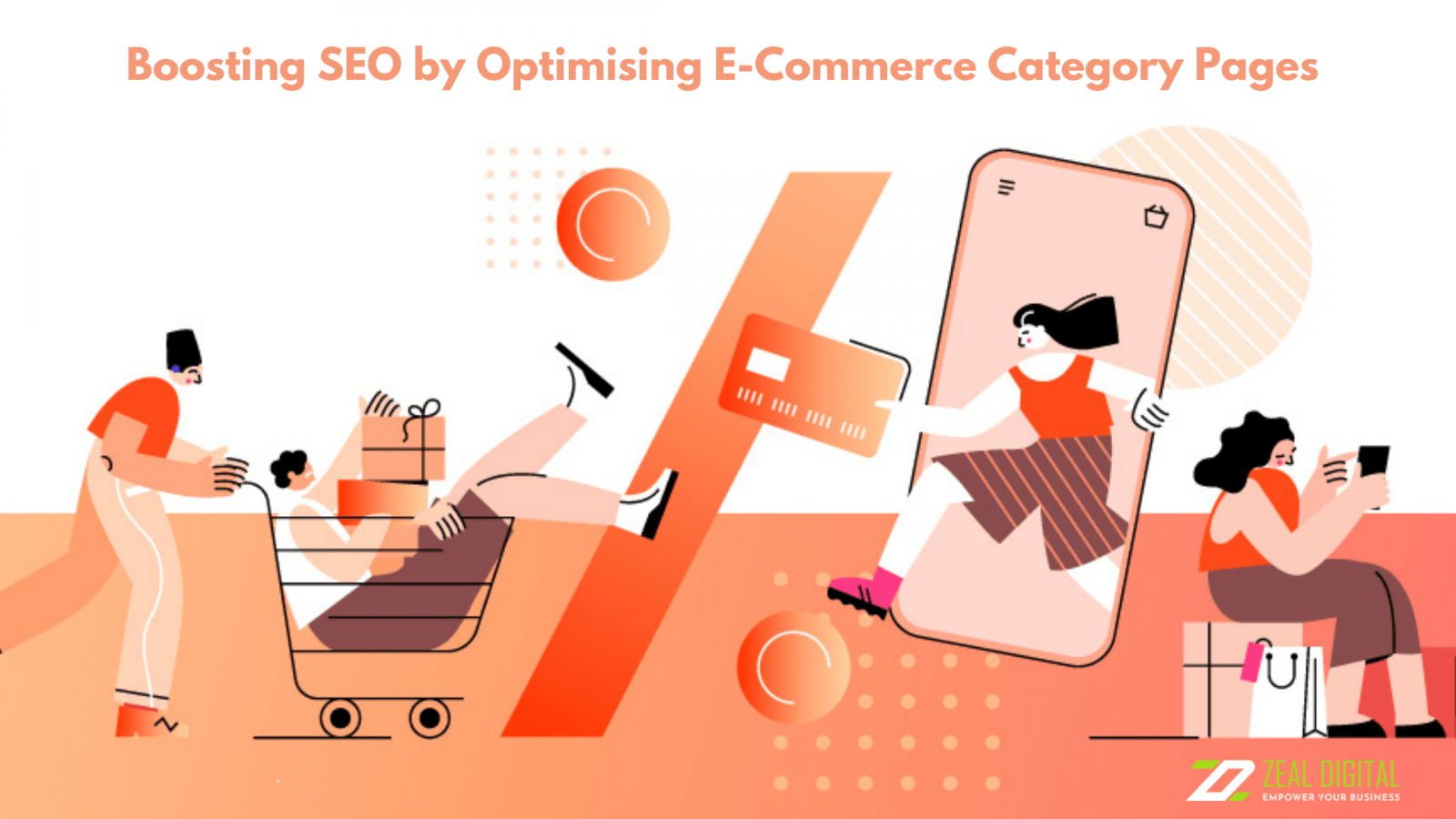 Boosting SEO by Optimising E-Commerce Category Pages
Are you willing to learn a little widespread secret for boosting SEO by optimising E-Commerce Category Pages? It is concerned solely with your category pages and the power of category-linked enriched content.  
You can identify an umpteen plethora of SEO expert information, tips, and hacks for employing product pages to boost your placement in the search engine results pages (SERPs). But e-commerce category pages quite frequently go unoptimised. If you have not optimised your e-commerce category pages yet for SEO, don't permit this crucial opportunity to slip by.
When done right, your e-commerce category pages can very well potentially rank for a multitude of keywords as well as phrases consisting of short-and-long-tail vital terms.
You must optimise the varied components of category pages on your e-commerce site right now at the present moment. Moreover, as a bonus, most of these tips and hacks would also assist in improvising the user experience on your site, which can considerably devise your sales.
Deliver Parent Categories as their Page:
You would boost your SEO and the user experience (UX) of your site by delivering parent categories on their relevant page. The research reveals that users do not want to be compelled to take narrow browsing choices as compared to their preference. And on a generic note, most end consumers and users desire a clickable parent category page.
For instance, if you are selling home furnishings as well as decorative accessories online, you might possess your products organised into categories implying specific regions of the home such as "Bedroom", "Living Room" as well as "Dining Room". Under these categories, you have specific items such as tables, chairs, hutches, sideboards and much more.
If you do not deliver a parent category page for each room but rather compel visitors to select one of the child or subcategories, then your prospects would be put off. Visitors to your site typically expect these parent category pages to be clickable.
Moreover, in the process of improvising the UX of your site, complementing parent category pages would also deliver an enriched tapestry of opportunities for on-page SEO optimisation and that extra addition of category-related enriched content.
Boosting SEO for Subcategory Titles:
A category page (or a page on your website) peculiarly bears a remarkable heading formulated by the website designer as a top-level heading or Header1 (H1). This aspect caters to be the fundamental alert to site visitors (and to Google) as to what the page is all about as far as Sydney SEO services are concerned.
Optimise Subcategory Descriptions:
Suppose other online sellers deliver some of the identical products that you offer. In that case, you might face trouble ranking highly for a certain product. However, you can very well overcome this challenge by selecting the apt descriptions and complementing the appropriate copy to every single subcategory description. Owing the addition of majorly content for every listed category can very well break up the flow of the page. You might keep in mind displaying the first line or two of the description to add on of "read more" (or just more) alternatives to expand and diversify the description.
One of the greatest blunders you can commit on your e-commerce category page is duplicating content from the subcategory pages.
The essential characteristic of google is that it gets upset about duplicating content (either within your site or from other places). It would penalise and punish you in the page rankings. So, whenever you complement content to your category pages, it is imperative to make sure that it is unique, original, and highly relevant. This aspect facilitates the appropriate utilisation of keywords and phrases.
If you employ a subcategory on more than one parent category page, ensure that you employ unique and original content for every page where the link arrives.
Ultimately, you need to take due care not to use any specific information about an individual product, such as its model number or SKU. This peculiar information must only be on an individual product page. On the contrary, these pages could end up competing with one another in the search engines, thereby decreasing the visibility of both pages.
Optimise Product Images for SEO:
Select suitable images for your category pages, then ensure that you optimise them for SEO. For the deployment of the best UX, you are required to also facilitate them as navigable (clickable). Employ high-quality images, but simultaneously make sure that they are sized not to lead the page to load steadily. If it sounds relevant for your brands and products, incorporate human subjects in your images for larger interest to visitors.
Based totally on your e-commerce platform, you will be able to complement alternative text (alt-text) for the image and potentially a caption as well as description. Select this text carefully, employing appropriate keywords and phrases to deliver category pages an enormous SEO boost.
Your potential site visitors would also need to directly navigate any products you show in a category page image. Subsequently, you must make sure that any image you employ is a deemed product you sell. The image itself is cohesive and linked to the product it portrays. Employ this practice for any images you employ on your site to make sure that the best UX is used and accomplished.
Complement User-Generated Content:
Generally, Online shoppers desire to read and peruse user reviews before making any purchase. Seventy-seven per cent of potential buyers consider user reviews before determining to make a buy or conclude a purchase. But at the same time, user-generated content such as product reviews is also equally a powerful strategy for boosting SEO. And one you must employ to put to work on your category pages as well.
Conclusion:
Professional SEO specialists work with clients across the globe to formulate and design e-commerce business websites that improvise conversions and SEO rankings. They also develop, design, and manage search engine marketing (SEM) campaigns deploying Google AdWords and other allied pay-per-click (PPC) platforms.
Consult with our SEO experts today to learn and understand how we can assist you in accomplishing your goals for facilitating sales.