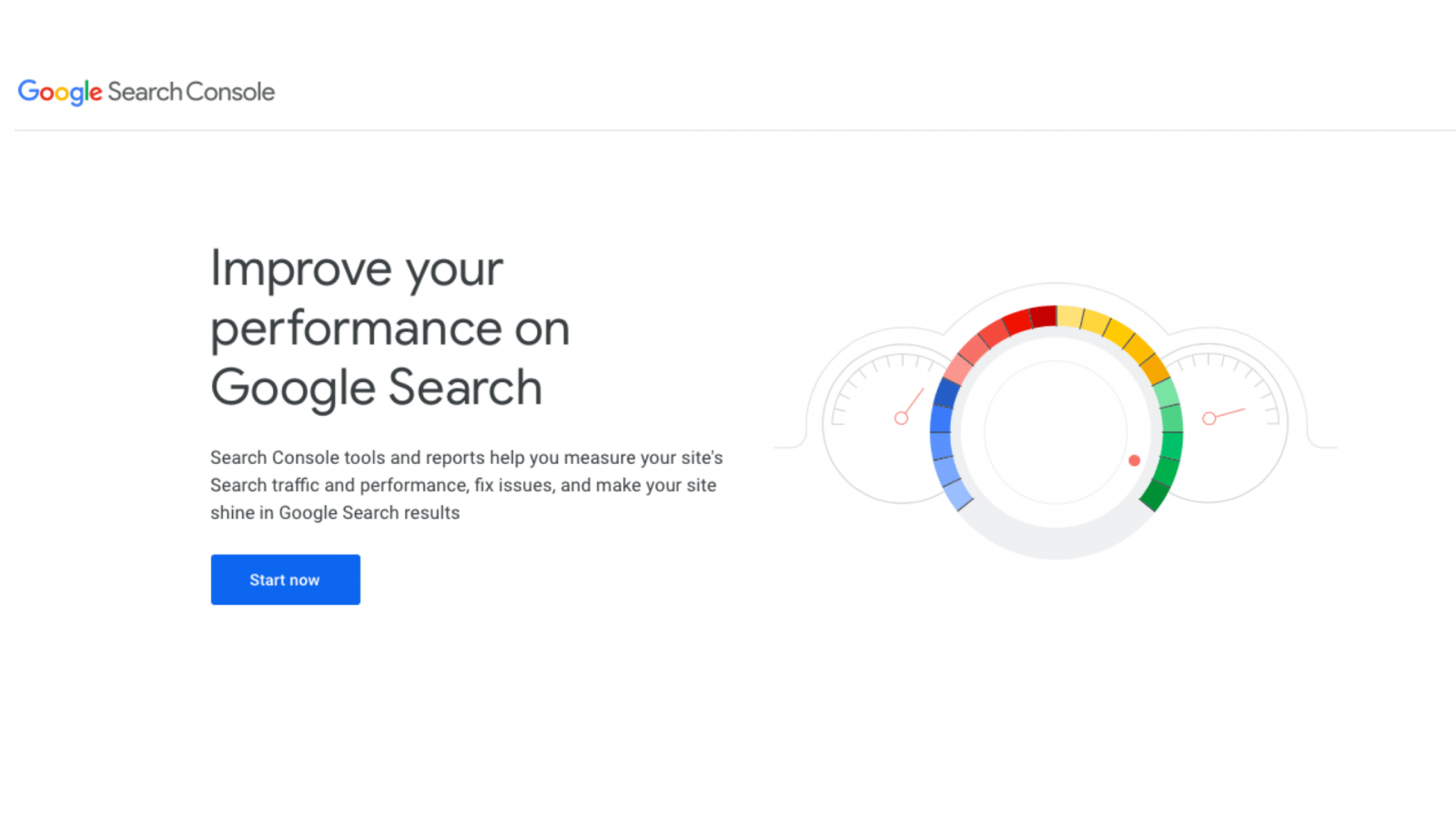 How to Use Google Search Console for SEO: A Complete Guide
Are you trying hard to grow your business in the digital market in Sydney! Are you working day and night but not getting good traffic? Do you want to maintain your website for your business? Then you need to check the analytics and keep a keen eye on the performance of your SEO in Sydney.
Organic growth and traffic are everyone's desire on the digital platform. Increasing the traffic on your website is a surprisingly good way to improve your business and generate revenue.
Google is here to help you in this matter. Google gives various tools to analyse and monitor your website, check the problems, and fix them. Google search console is such a cool tool to provide you with valuable insight into your website.
To grow your business in Sydney in 2021, you need to understand the use of the Google search console. Let us put some light on how the google search console will help in the growth of your content or website.
What Is Google Search Console?
Google search console is the modern updated form of google webmaster tool. Recently it was relaunched with a makeover with suits in the 21st century. 
This free tool from Google helps you to track the performance of your blog or website on your search engine. You can quickly check the growth pattern and which part of your content needs work.
Google search console is not mandatory for your site to bring organic search results. It can also help you monitor and optimise how a search engine crawls, indexes, and service your website to users.
Algorithm-friendly content gets more traffic. The search console will give you an idea of various other points, which together can bring massive growth to your business.
You will predict which keyword brings more views, which language pattern, content type, or which interlinks get traffic, and how that differs by location.
This version is very user-friendly. You do not even need to sign up for the google search console to get included in the search results. The search console will help you to understand better and improve how Google sees your website.
You can use the tips and suggestions from the search console to improve the SEO strategy of your content in Sydney.
The information from the search console will influence your technical decision, and you will start sophisticated marketing analysis in conjunction with other relevant google tools like trends and ads.
It's time to improve and make your website or blog more SEO focused by using the search console tool and grab the best position in Sydney. The SEO service of your content will enlighten your work in the Sydney digital market.
Set Up Google Search Console Tool
To start with, you must sign into the search console with your Google account. Enter your domain or subdomain there and click the continue.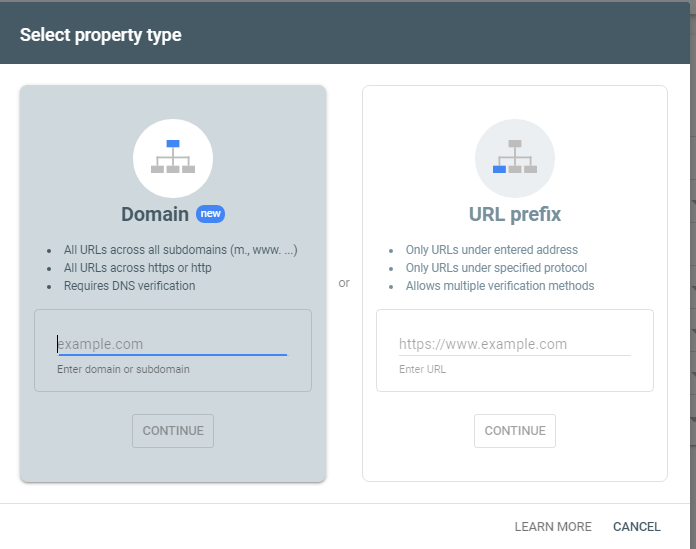 You can also join by the URL of your site. Use URL prefix property which allows the URLs under specific address and security like HTTP or HTTPS. The extra "s" refers to a secure sockets layer that protects and encrypts the data between a search engine and website server.
You can add both domain and URL for the same part in the search console.
Verify your domain In the search console to make your website more SEO friendly and relevant to the algorithm. These little things for SEO development will lead you to enormous growth in the market of Sydney.
Verify Your Domain In Search Console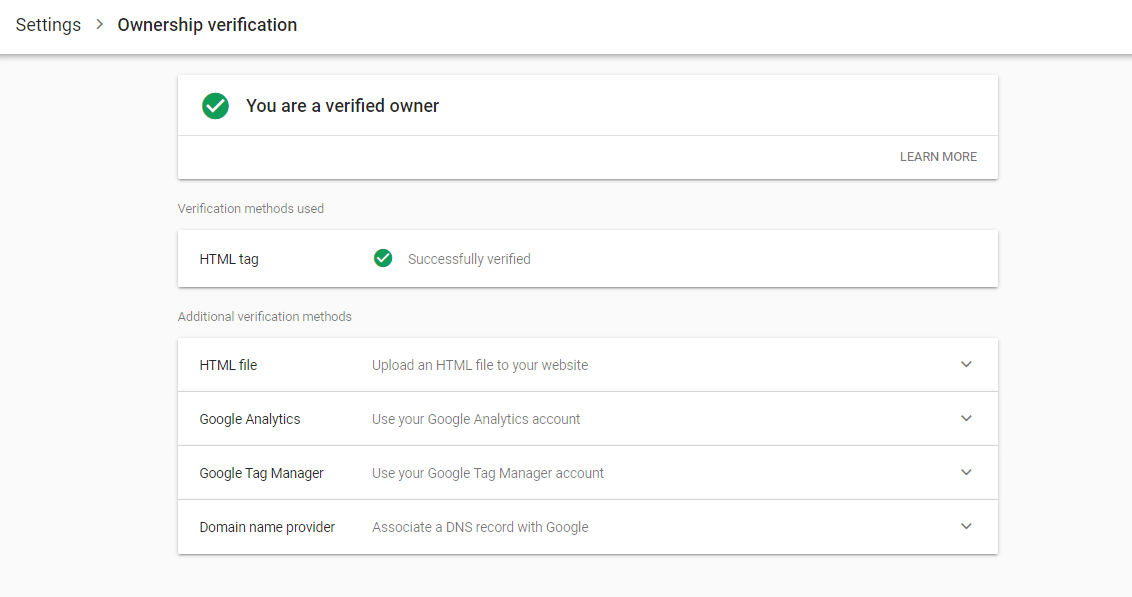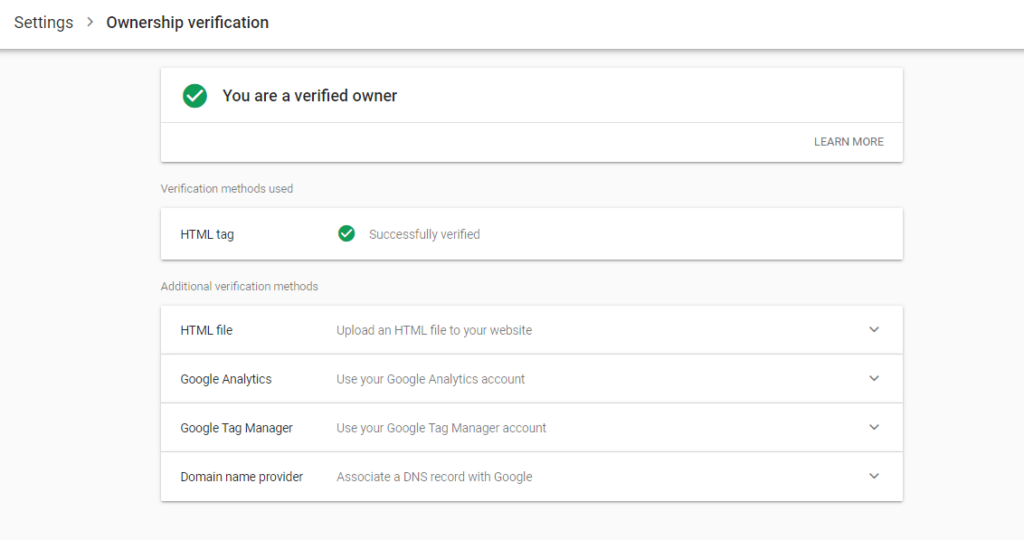 Follow your verification process as per your added property. For domain property, select provider and hit "start verification". Then follow the instruction by signing into the registered account.

After that, sign in to your account with the domain provider, select a domain, and manage Domain Name Servers.

By following the onwards instruction, verify your account or keep trying, which may take a few minutes to go through.

For the URL prefix property, the process is a bit critical and requires an HTML file. 
Add A Sitemap
Sitemaps are also an important component that makes your website more optimised for the search engine. It will instruct google where to find required content on your website and how to crawl that.
Choose the "sitemap" from the menu and paste the URL into the box labelled "Enter Sitemap URL", and hit "Submit".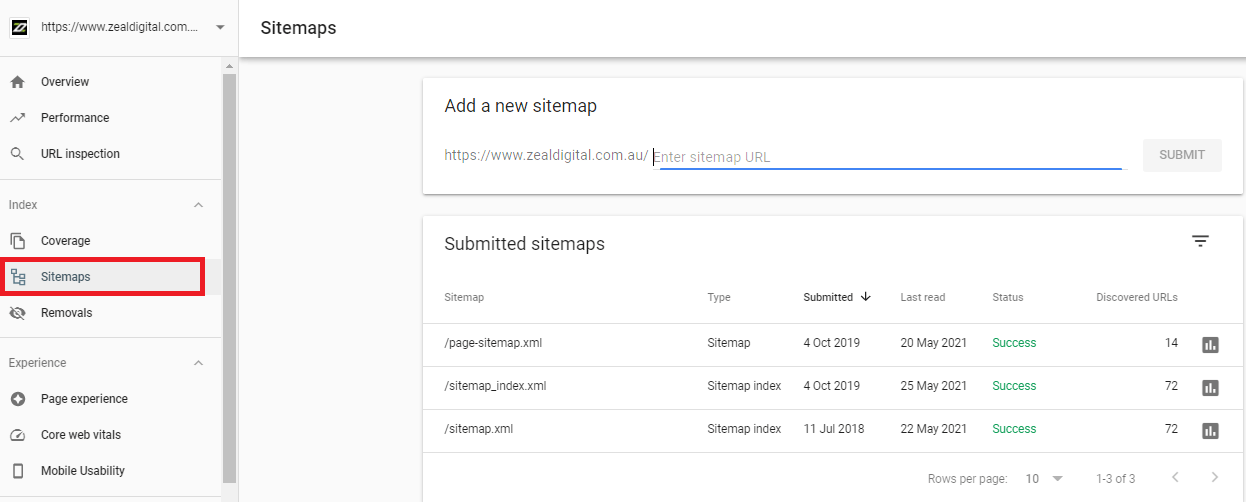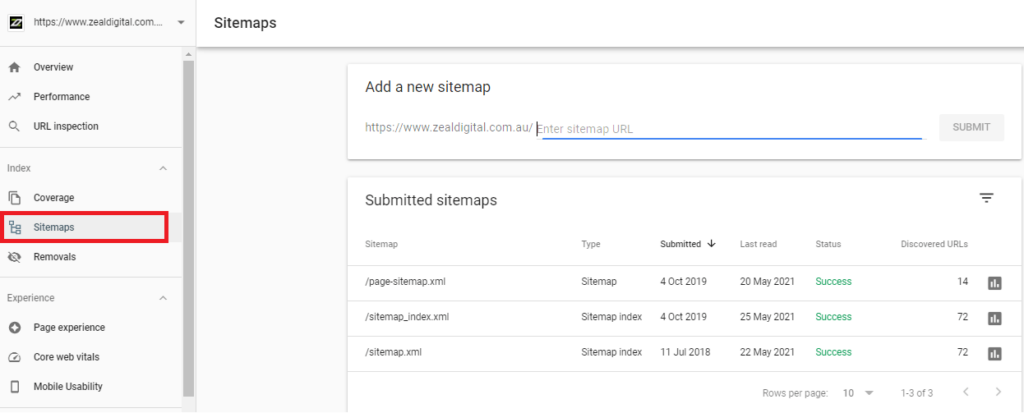 Add User To Google Search Console 
Adding users increases the possibility of your web content becoming more SEO oriented in Sydney. It will guide your search engine to get who can access the content and how much.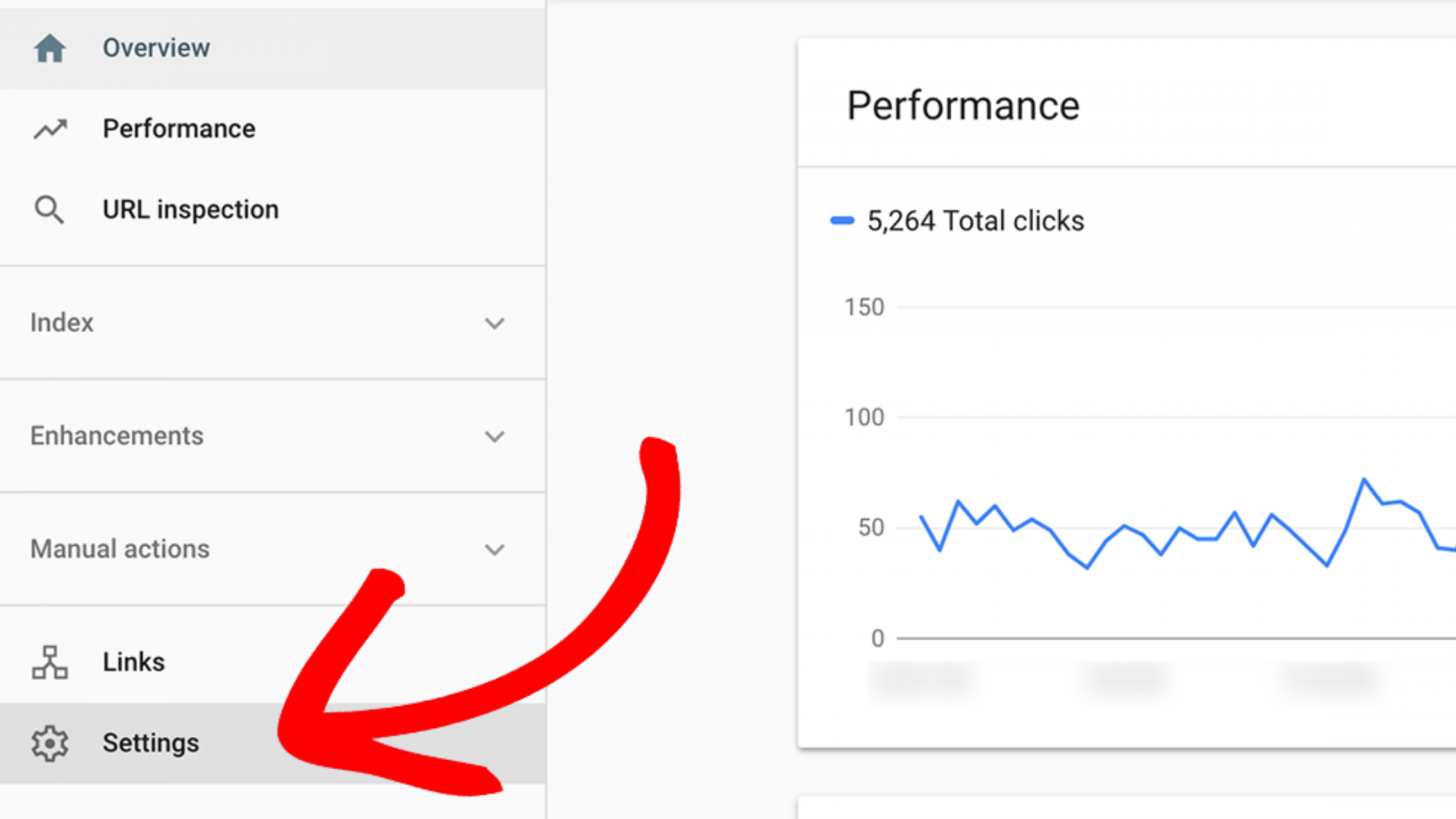 What distinguishes your target audience and makes your content more dedicated and relevant to your audience. Thus, it takes one step more to optimise the search engine following the SEO service in Sydney.


The users are of three types- Owner, full user, the restricted user. The verified and delegated owner have complete control. At the same time, total users can view all data, and the restricted users can not view all data.
Google Search Console To Improve Your SEO
Coming to the final goal of all our minor to central consciousness – improvement of SEO. The search console helps you improve the underperforming keywords to get a good rank of your web content.
The general tendency of the user to click one of the first two results, so if you rank lower in that list, you are missing tonnes of traffic.
The search console tool will give a filtered outcome of the performance of your keywords and their analytics. You can work on them to improve the SEO of your content in Sydney.
Not every time the First rank page gets an average amount of clicks. Some perform better than average, and some worse.
The search console tool will show you the worse performing page, and you can analyse the reason for that. Now you find a way to boost their CTR to get more traffic and optimise in that way and make your content improved in terms of SEO in Sydney.
Fix the sitemap issues on your website as described earlier. Finally, learn the content types from the search console, which is vital for the SEO service. Monitor and analyse which contents are getting more backlinks which are an essential ranking factor.