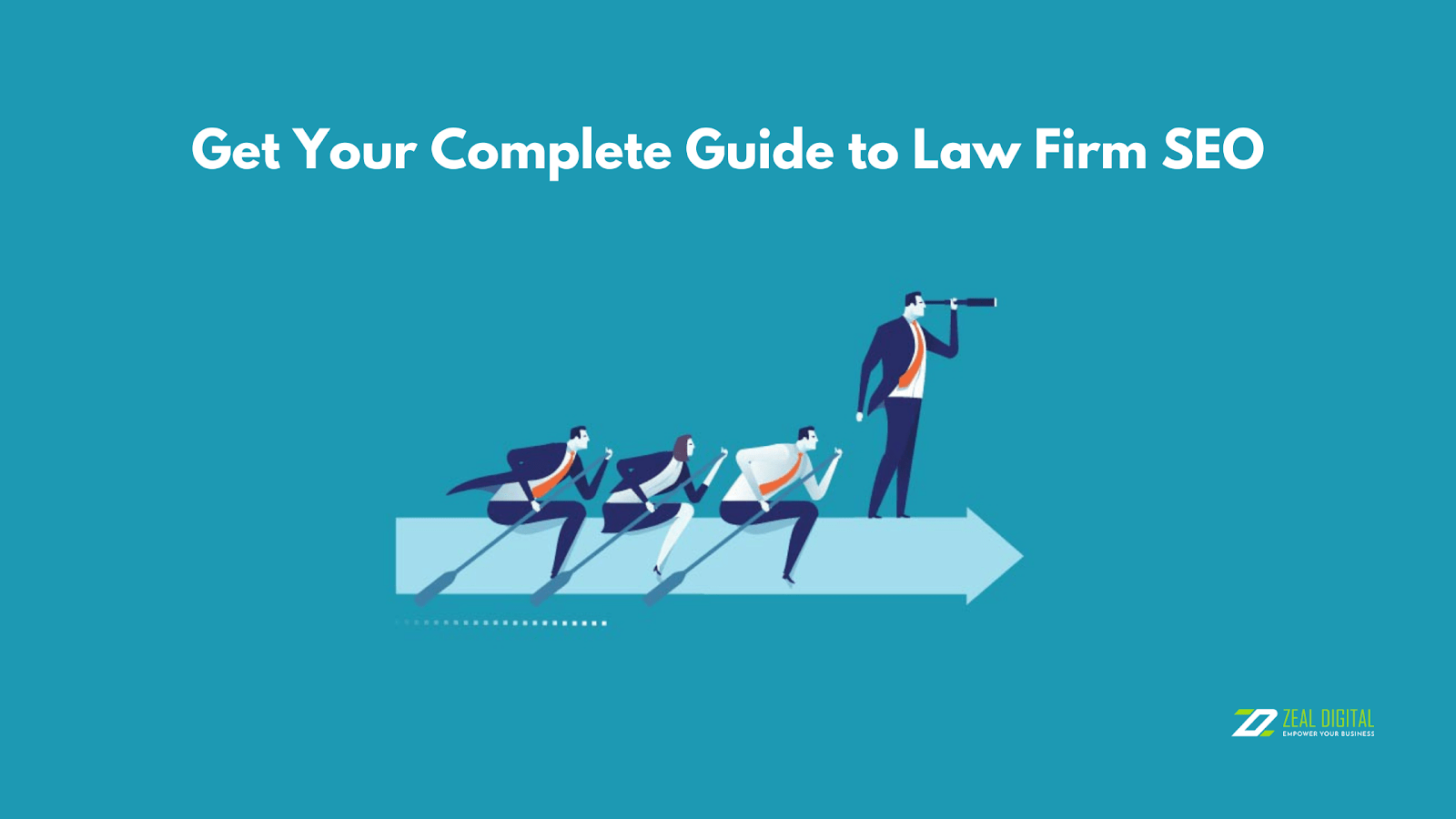 Get Your Complete Guide to Law Firm SEO
Law firms can be one of the most in-demand services, however, on the downside that's only possible if your firm is noticed and trusted by your audience. And what's a better take at expanding your practices than SEO. While strategising your marketing plans with the best SEO consultant in Sydney seems like an ideal option, you might want to understand how SEO works and its impact on your firm's growth.
Although there are numerous ways of promoting your business, determining whether the chosen option gives your firm fast, reliable, and assured growth becomes essential. Unlike traditional methods, SEO not only generates leads significantly faster but also gives your firm a competitive edge. Many law firms are shut down without the implementation of marketing strategies, this is where most legal practitioners realise that the market is still fully functional but to get your services at the top of the client's list is possible only by promoting your brand.
Digitalization has also boosted businesses with more opportunities and consumers' extensively utilizing such platforms makes it even easier to target your audience. The traditional methods of referrals are also transformed into digital referrals with platforms like Facebook, Google, and more. The market for law firms has been stagnant due to the legal practitioner's inability to adapt to these digital grounds. However, with times pacing towards increased competition, you always need to stay ahead of your business game. SEO does that with a proven growth record. Let's discover how.
Why is SEO the most preferred and impactful business strategy?
SEO allows SEO consultants in Sydney and across the globe to expand their digital presence by ranking their websites at the top of every targeted individual's search list. This means it only drives audiences with an interest in your channel unlike other ways of promoting business. Likewise, SEO when implemented by Law firms assures growth by making interested consumers notice their presence.
How does SEO function?
Search engines like Google bring up pages on the web by segregating the topics and contents delivered. Working in the form of a largely sourced library, people are easily able to look up any information through its search bar and view options for the searched results. Now the options that the consumers view are a result of SEO's topmost ranked pages. It's obvious that a customer wouldn't scroll down just to access or view a page. This means the click rates for the top-ranked pages are exceedingly high, this is also how a lot of businesses or bloggers attract traffic to their profile. 
How Do Search Engines Rank Web Pages?
Search Engines implement AI technology or machine learning that identifies content and searched concepts that help segregate and label pages. While search engines do that, websites also use a relatively distinct language. Through programming languages like HTML, websites are developed and positioned. To boost the ranking process, the search engine recognises certain keywords or code structure. The webpage can also be broken down into bits by highlighting certain parts or adding titles and subtitles that the search engine indexes.
Why Does SEO Assure Guaranteed Growth to Law Firms? 
On comparing firms that implemented SEO and firms that followed the traditional methods. It was seen that while SEO speeds the process by 10%, traditional methods took longer to reach the targeted audiences. This is because these methods were not able to identify the audience or find a way to directly connect to them, SEO, on the contrary, understands the searched terms and segregates highly searched ones. This further helps consumers connect directly to their results and legal firms to reach their audience without having to go around advertising dynamically. This can also save a lot of costs.
Why wouldn't anyone pick an option that gives faster growth at lowered costs?
It's even easier for an SEO consultant in Sydney to understand, learn and implement SEO into their business by referring to Law Firm SEO: The Complete Guide which is an eBook coming from a specialist at legal marketing 'Alex Valencia'. Taking it from the experts, SEO is sure to aid in the process of dominating the market by increasing your significance in the marketplace to a great extent.
If you're seeking to take over your competing law firms then you can do so by constantly monitoring your growth against them and getting more strategic with your SEO plans. SEO isn't just restricted to keyword usage but is more diverse than that, understanding what can help you gain a better impact comes by being a good observer. Observe how your website ranks in comparison to your competitors, is your webpage user-friendly, identify the period it takes to load the page fully, how do your web content's quality and quantity affect your audience. Just know that the answer to all your business growth-related questions is SEO!