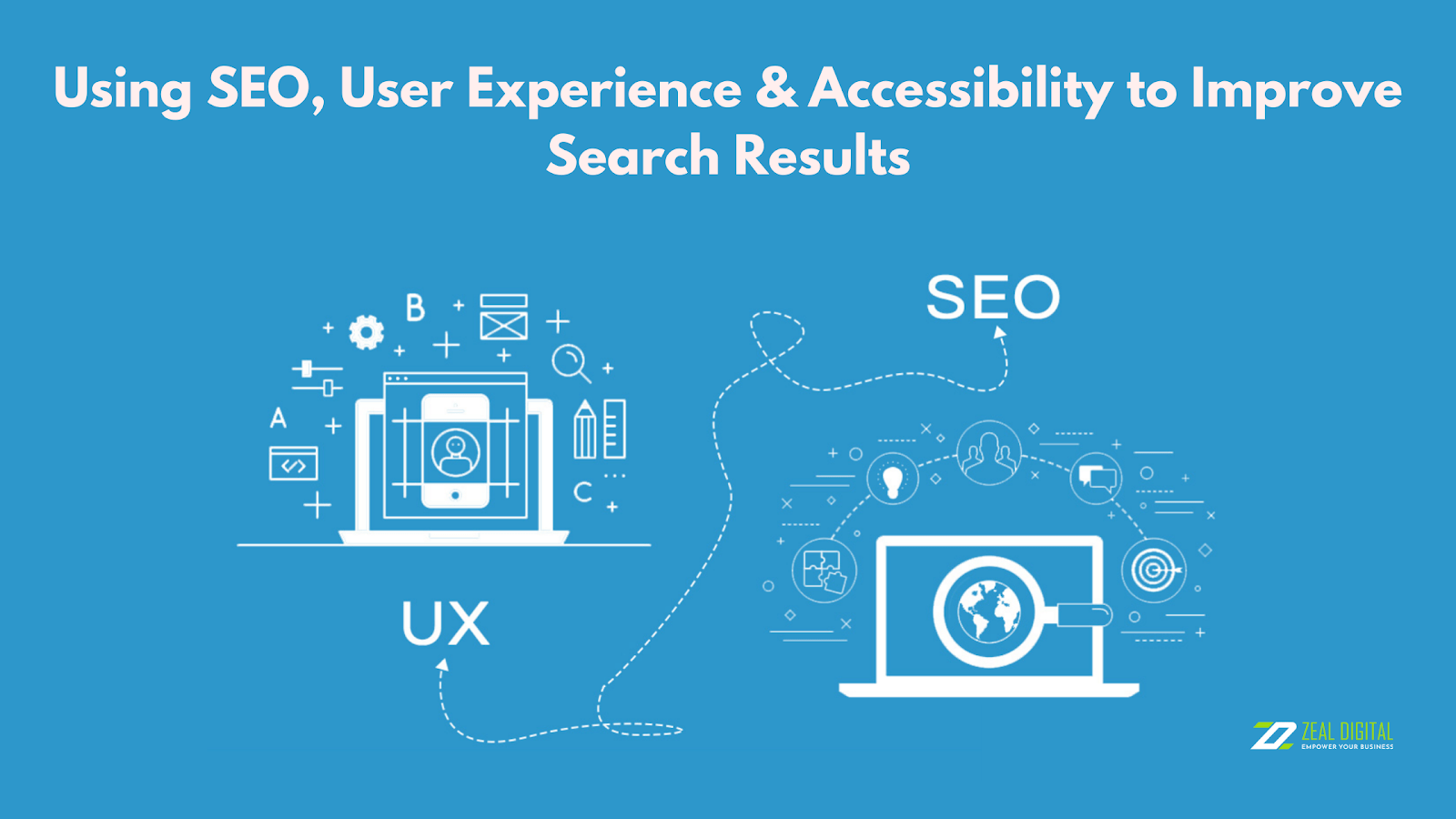 Using SEO, User Experience & Accessibility to Improve Search Results
One of the best practices for businesses to broaden their reach and expand their client base is through SEO. It's been proven that SEO has contributed the most in ensuring visibility and leveraged brand recognition to distinct firms. While SEO stands as the most preferred marketing strategy, the experience that the users attain, and your accessibility enhances your undertaking more dynamically. SEO although has a wide reach and allows your audience to connect to you, can't assure customer retention. This where user experience comes into play!
Working as the best strategy, even search engines can index your services better. In fact, large platforms like Google also give importance to the user's experience and accessibility. However, one needs to be acquainted with how this combination works and the effects that one can see post its implementation.
How User Experience Leverages Your Business Growth?
SEO can indeed help you rank as the top pages and of course that increases your significance. However, once someone lands on your page, many aspects determine whether they would stay the course and go through your entire page. The user experience that your visitors attain plays a major role in ensuring that they remain interested in.
Now, numerous essential elements make for an incredible user experience. Some of them are enhanced security, creativity, the responsiveness of the webpage, user interface, and even accessibility, etc. All these not only help build an incredible page but also assist in measuring your page's progress. Of course, any new visitor would feel wary of receiving any security pop-ups. Likewise, a slow and lagging page isn't very desirable to its users. Research shows that more people are likely to skip your page if it takes longer to load your content.
The goal isn't just to gain more visitors but to retain them as long-term consumers. This is only possible when your webpage ideally exhibits an easy-to-use interface, well-designed model, efficiently structured codes, and quality content. Further, this enhances your growth with word-of-mouth and referrals made by your existing viewers. Your consumers aren't just pleased or satisfied but also fully interacted through your posts. User experience is so influential that with the impact that you place on your consumers through your pages, you can even strengthen your brand image.
The success that you're seeking certainly arrives with a lot of strategic planning and execution. The way your home page or menu is designed also affects the user's experience. The way your data is presented, and many more minute details add up to build a robust web design and model. One thing that can be assured is that growing your page isn't possible without a powerful user experience and not even SEO can change that.
Accessibility, Its Effects & Benefits
While designing a fast and efficient web page becomes vital, making it more user-friendly and accessible is also essential. Accessibility although acts as a large contribution to the user experience, also work towards boosting responsiveness and usability. There have been many misconceptions that accessibility has no direct association with SEO, however, that's incorrect. When accessibility is established in the right manner, it cannot just influence your SEO incredibly but also drive organic traffic to your website.
Benefits of Accessibility. 
Makes your works more attractive by giving access to a massive audience and ensures they remain interested.

Enhances the responsiveness of your audience. 

Contributes to SEO and generates organic leads.

Even deciphers content based on viewers with disabilities, means anyone can access your website.

Implements distinct colours, images, and text structure to make your content more desirable and responsive.

Makes it easier to identify your growth with usability-oriented tests.

It also encourages your pages to remain in compliance with any accessibility standard laid by each area of operation.
This proves that accessibility has a heightened impact in addition to what SEO and User experience cover. Depending on how much effort you dedicate towards building a competitive website that pleases your consumers, your business growth can also be diversified.
Combining SEO, UX, and Accessibility
One thing that's quite clear is that SEO, UX, and accessibility all go hand and hand. In a way, they only complement each other's significance, and your success can't be the same if you miss out on any one of these elements. This goes to show that a business requires a team with diverse professionals website design company in Sydney can master all the tasks.
While a website developer and designer are important for SEO implementation, a graphic designer and copywriter are just as essential in assuring accessibility and user experience. To sum it up, your website and its pages requires a lot of optimisation focusing on distinct aspects, and covering these aspects is possible when one implements SEO with an emphasis on user experience and accessibility. It boosts your ranking and at the same time assures customer satisfaction.