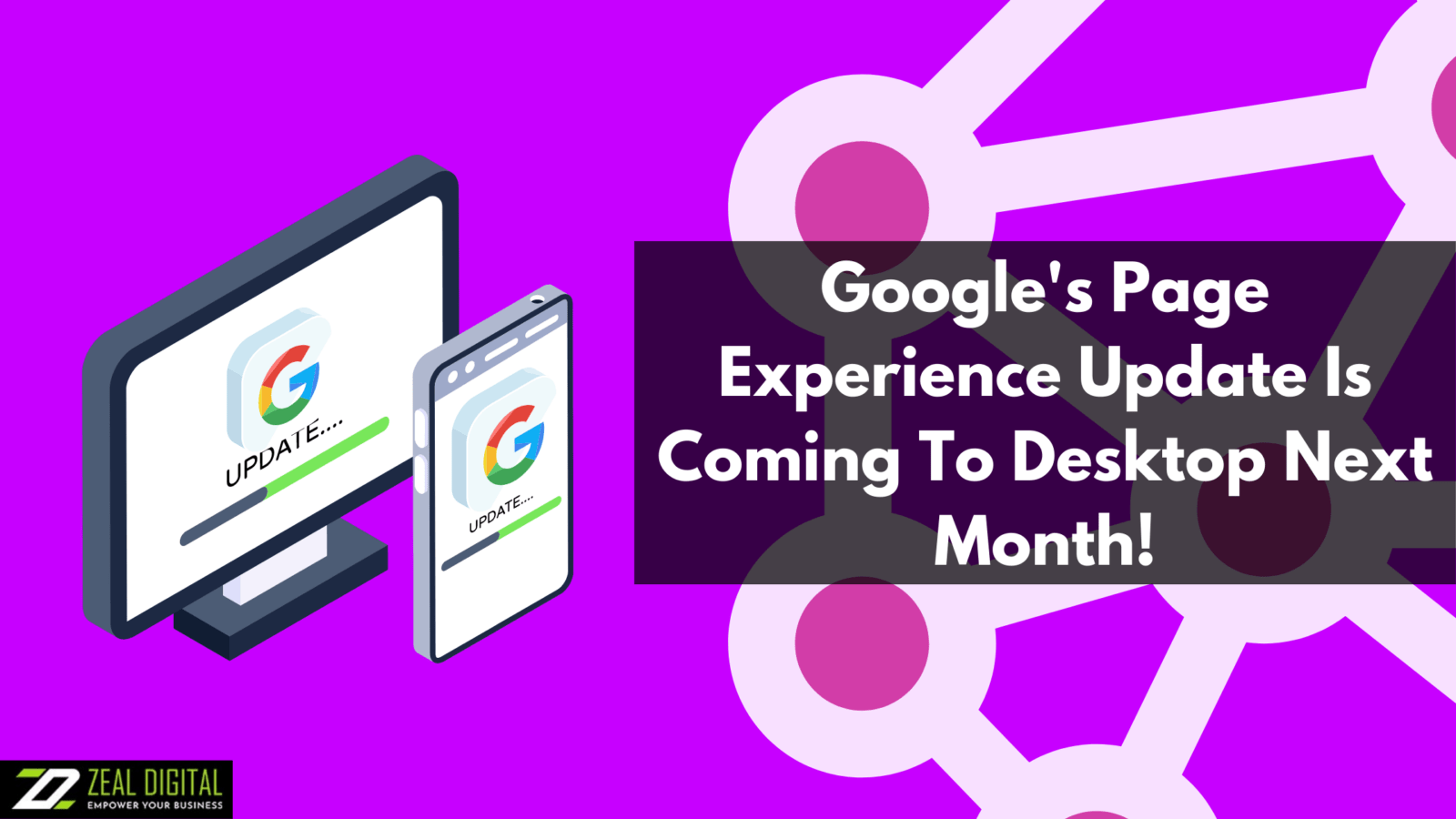 Google's page experience update is coming to desktop next month!
A few months back (August 2021), Google gave a minor update on the mobile page experience. A recent release stated that a new update would be coming next month to the desktop version to enhance Google's page experience. The rollout will start from February 2022 and be completed in most devices by the end of March 2022. This new update will bring in all the current signals of the mobile version page experience update to the desktop. So what are these main signals that have been targeted? Let's look at the list below.
Keeping the same threshold: The mobile metric points will also work for desktops. This will help for easier processing for SEO experts. The Core Web Vital Metrics like LCP, FID, and CLS thresholds would be applied for the desktop ranking, while the mobile metric remains the same.
The changes are minimal: Though the user experience is the top priority when visiting a highlighted page, they are not the only criteria Google considers when ranking your pages. Google experts said that there would not be any drastic improvements but will undoubtedly help users get a better experience when visiting your desktop version.
Search Console Tools Update Soon: This was a piece of great positive news for site owners with the Search Console Tool being updated. This update will also help the site owners get insights into how their desktop pages are performing compared to the page experience offered. It further stated the Search Console report would launch before the desktop returns a ranking signal.
Compared to Mobile Page Experience, what is new in Desktop Page Experience?
The following features would be available for desktop page experience update-
Largest Contentful Paint (LCP)
Cumulative Layout Shift (CLS)
First Input Delay (FID)
HTTPS Security
Absence of Intrusive Interstitials
Note- The Mobile-friendliness options will naturally not apply to the desktop content.
Why should you be keen on getting this update?
However, today, people prefer to get the best user page experience for their mobile pages. As earlier said, the page update experience will not bring in any drastic changes that will improve your rankings; getting them updated will ensure you are future-ready and updated with the best experience Google wants to offer. Once you have fully optimised your mobile pages, you can shift your focus to optimising this desktop page experience for the best benefits.
Else, if your mobile page is not fully optimised, you can get better search rankings for desktop results by getting the update. The page experience also incorporates better speed (load time), responsiveness (interaction) and visual stability- the three pillars to get the best page experience.
Managing your website and business can be a commanding task, and you can rely on experts from Zeal Digital to time will be a challenge. To help you run it efficiently on mobile and desktops. We offer website improvement services from SEO, SEM, AdWords, website improvement services, and more. Call us on 1300 269 414 to get the best quotes for our digital marketing services to take your company to newer heights.