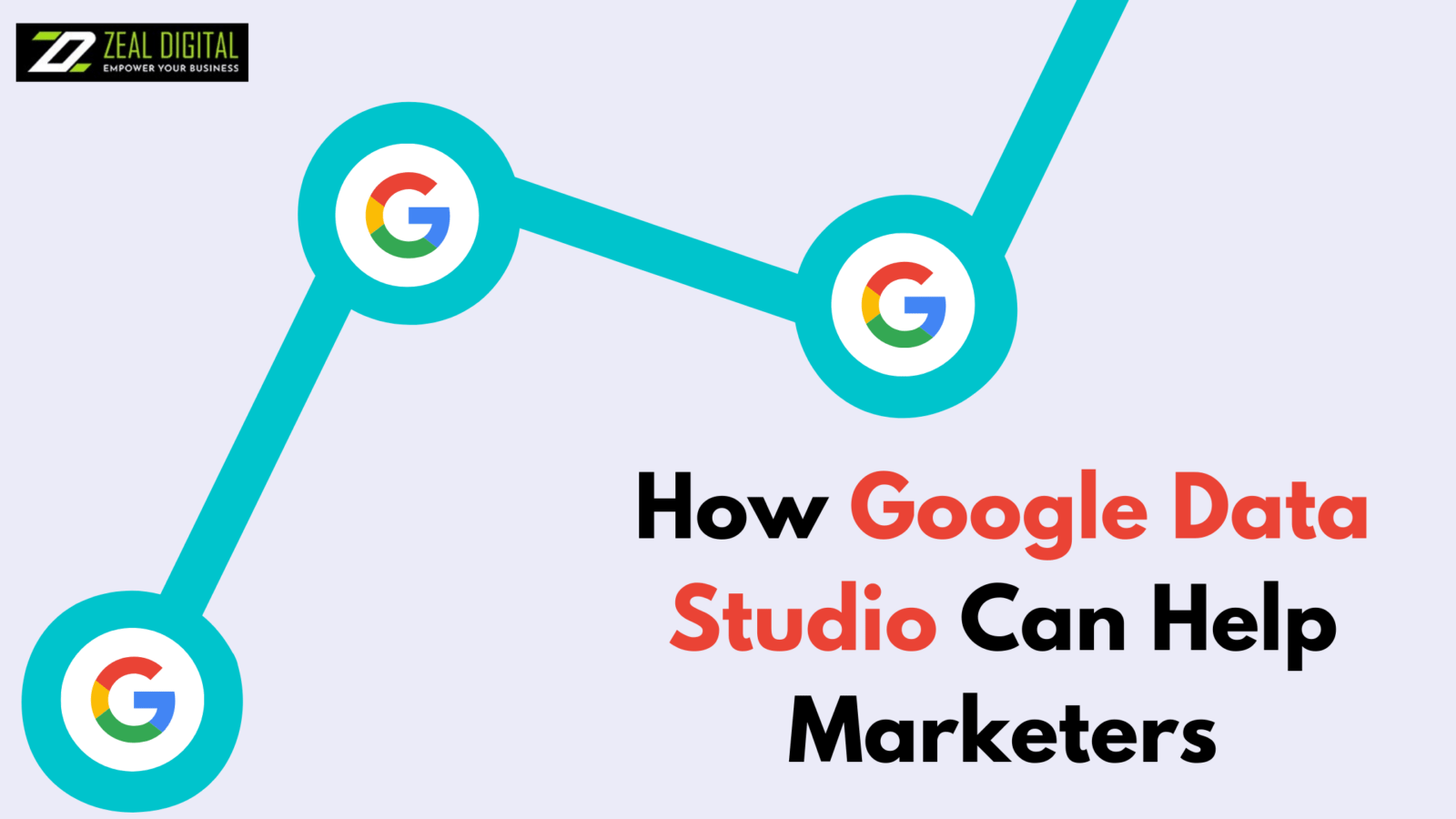 How Google Data Studio Can Help Marketers
Data marketers are actively on the hunt for more data even though they have hundreds of excel sheets and reports stacked in their drives already. The more data you have, the better you are positioned to help your client's business grow in the market. No one can say otherwise. That's set-in stone. However, times have changed in recent years. The number of data sources has increased tenfold compared to a few years ago. Google Analytics, Youtube Analytics, Google Ads, etc., are just a few of the sources from which you can extract data for your websites or business brands.
Collecting data is a pretty straightforward job in truth. For this job, you have lots of readily available tools online, like Ahrefs, SEMRush, Google Analytics, etc. However, making sense out of these huge reports is a different thing altogether. One can say that it's almost impossible to do so without using a powerful tool that's built exclusively for heavy data processing.
This is where Google Data Studio comes into the picture! That's right. Google Data Studio has made the job relatively easy for all the data marketers out there. Want to know? We have your back, don't worry!
Google Data Studio – Introduction    
It's a data visualization & reporting tool available for free. The best thing about this platform for data marketers? They can build interactive dashboards from all the reports they have extracted from various sources on the web.
Is there a restriction on the number of reports you can pull from various sources? Not really. You can pretty much pull reports from a seemingly unlimited number of sources, and that includes Youtube and Search Console. Besides, you can use the visualization tool that's available in the Google Data Studio to represent the data in whichever form you desire!
5 Benefits Of Google Data Studio        
Now that you are somewhat familiar with this powerful Business Intelligence tool let's see a few benefits of using it! If you are a digital marketer, you can surely make good of the following points!
Let's You Extract Data From Multiple Sources

A digital marketing agency can never rely on just one data source to make decisions, can they? Let's look at Google Analytics for a moment. It's a fantastic online tool to extract data from multiple sources. However, there's a limit to the sources you can extract data from. And that number is 12 when you use Google Analytics! But that's nowhere close to what digital marketers want. And Google Data Studio understands this and, therefore, allows you to pull data from any number of sources you want. Be it Youtube, CloudSQL, Search Console, or Google Ads. It's child play for this Business Intelligence tool in truth!

Unlimited Widgets At Your Disposal   

But what about the widgets that digital marketers frequently use with their client's work? Well, there's no limitation for this either. That's right. With Google Data Studio, you can bring widgets without worrying about anything. Pie charts, heat maps, graphs, and whichever widget you want access to on the fly! So, all of those data marketing geeks out there, you will love working in the Google Data Studio's environment!

Share Reports On The Go  

Usually, people get frustrated and almost violent when they see their data reports getting stuck midway through the downloading process! And that's a really big problem, to be honest. Then there's the problem of the inability to share your reports with other people with whom you work on collaborative projects. But hey, Google Data Studio doesn't let you experience any of that at all. There's no lag, no pent-up frustration whatsoever when using Google Data Studio. That's a plus point when you look at this BI software as a whole!

 Customisable Reports 

You can't just generate any report out of the blue and expect your clients to understand, can you? Sooner rather than later, you will lose clients due to this grave mistake. So why not switch to Google Data Studio for a change? It certainly helps you overcome this problem. You can generate reports that are easy to read and comprehend. Besides, you can always blend text and images into your reports as well.

Export Your Reports To Various Formats  

Another thing that digital marketers always look for is software's ability to export data reports to various file formats. And that's certainly an area where Google Data Studio has the edge over the others. One can export their freshly churned-out reports in formats such as PDF, email, Sheets, Excel, etc. Moreover, this BI platform can send all the generated reports directly to the members working on your collaborative project.
Give It A Try, This BI Tool Is Made For You! 
As you can see, this BI platform was designed to satisfy all the digital marketers and like-minded people out there. So why not give Google Data Studio a try? We have already given you a brief introduction to this platform. However, there's much more to explore in Google Data Studio. Give it a try!