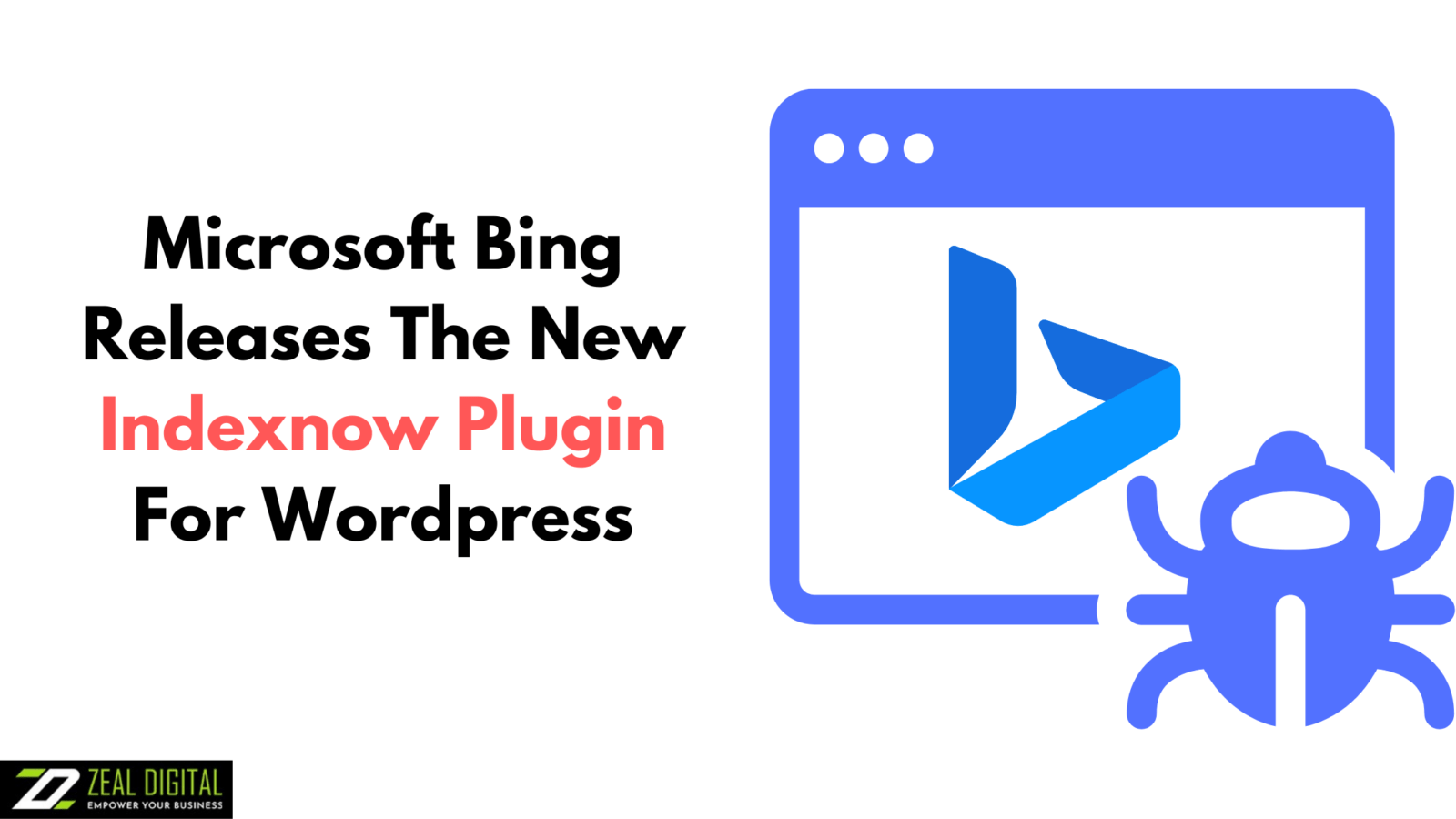 Microsoft Bing Releases the New Indexnow Plugin for WordPress
Earlier in July 2020, Bing released a plugin for WordPress that made it easier for people to submit their website URLs and get them indexed in the search engine without the usual waiting time. So instead of having search engines crawl your websites and check for the changes that you have made, this plugin would just tell those search engines directly about the changes that have taken place on your website. So whenever you update anything on your web page, its URL automatically gets submitted in the background. 
That was the Bing URL Submissions API, which was made by Microsoft and Yandex back in 2020. Fast forward to 2022, and we have the IndexNow API, which made its official debut in October 2021. This plugin was released by Bing Webmasters with the sole purpose of making the job of site indexing a much more convenient affair. With this plugin activated on your WordPress dashboard, you can do all sorts of things. Want to know what those things are? Stay with us! 
You don't have to manually index all the URLs in your directory recently been updated. (Although, if you want this, you can)  
So whenever any of your URLs is updated, the site is automatically updated on the enabled search engine. 
Going through this route will save a lot of time that would have been otherwise used for crawling. 
According to Microsoft Bing Webmasters, this plugin is an initiative for a highly efficient and open internet in general. Once you notify one search engine about the changes in your website, all the other search engines will update the same. That's the brilliance of the IndexNow WordPress plugin! 
Key Features of IndexNow WordPress Plugin
So what are all the features you will see after installing this plugin on your WordPress dashboard? Let's see! 
You can toggle the automatic submission of URLs anytime you want! 
You can manually submit a URL of your liking to the IndexNow API if you want.
It's easy to check all the recent URL submissions that were made by the plugin on its own. 
If you see a submission that wasn't successful, you can retry the submission again from this "Recent Submission List."
IndexNow API allows you to download the "Recent Submission List" in readable formats. 
You will see the status of each submission attempt by the IndexNow WordPress plugin on the plugin itself.
With so many website-friendly features on the dock, you will love working with this brand-new API. 
Which Prominent Search Engines Does It Work With? 
Of course, this question would come to your mind. This API is designed to work on search engines. Thus, it's essential to know which search engines are open to the IndexNow API. 
As of now, Microsoft Bing and Yandex are the search engines that support the IndexNow protocol. On the other hand, Google is still testing this protocol for the time being. 
Currently, there are 800 active installs of this plugin worldwide. Thus, it's still in its primitive stage as far as the rollout is concerned. However, reports suggest that if Google also agrees to support this plugin in the future after testing, it may gain significant attraction from other search engines. 
Bottom Line 
As of 2022, Google remains the dominant search engine in the market. However, Microsoft Bing can seemingly increase their market share with the proper implementation of the IndexNow API plugin. Time will tell us the whole story!