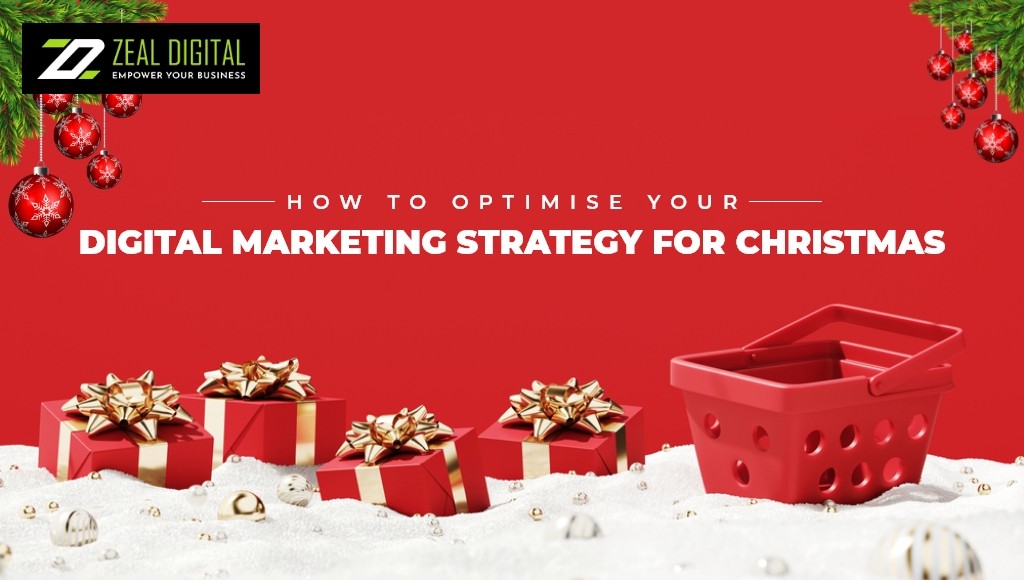 How to Optimise Your Digital Marketing Strategy for Christmas
Since Christmas is not too far away, people from all over the world might already be planning to celebrate the day. Festivities bring a lot of joy to the people. The same can be said for all kinds of business houses too. This is the point of time when people would look forward to your services the most. With an efficient digital marketing strategy for Christmas, you can get a considerable boost in your sales. You can also attract many new customers, thus widening the scope of your services. You will have to mould your strategy so that maximum results can be derived from analysis. Hiring a digital marketing agency to make a successful strategy would be safer. We will give you a few tips that will help you optimising your system in the best way possible:
Analyse And Learn
The essential thing that you can do to optimise your digital marketing strategy for Christmas is to analyse and learn from the past. If you've been running your business for many years, you might have made a strategy the previous year as well. You need to look into that strategy once again. How did it fare for you the last time around? Even if it did wonders, will it work the same way this time? If you have expanded your services, you will have to optimise your digital marketing strategy for Christmas to reach out to that broader sect of the audience as well. You can take the help of Google Analytics to learn things better here. It is about getting the answer to some pertinent questions that will help you find out what you can improve on. Thus, before you do something else, you need to sit back and look into your business's digital marketing strategy in the past years.
Utilise Your Marketing Budget To The Maximum Extent
Marketing is the key to the success of your business. No matter the quality of the services, you will need the right methods to beemployed to promote them to be able to utilise the full potential of such services. You need to be even more upfront with your marketing game when it's Christmas. You must optimise your digital marketing strategy for Christmas to such an extent that your services have the broadest possible appeal. For that purpose, you need to consider your budget utilising the money you can spend to market your services during Christmas. If you can spend only a limited amount of money, you need to use the accessible sources as much as possible. You can use some social media platforms like Facebook and Instagram to promote your content for free. So ensure you're utilising your marketing budget to the maximum extent.
Preparing Website For Christmas Sales
If you're running a retail organisation, you must create a digital marketing strategy for Christmas to maximise your Christmas sales. You have to understand that it won't happen overnight. It will be different from the case that you can turn things around within one day of Christmas. You have to use the right strategies beforehand so that your business can achieve maximum benefits when Christmas finally arrives. You need to design your website in such a manner that enables it to rank well in the search results for Christmas-themed queries. Collaborating with a digital marketing agency like Zeal Digital can give your website a Christmas theme before the event. So if the users arrive at your website days before Christmas, they would know that something special will be offered when the festival finally comes. It's about giving things a proper build-up so that you can generate maximum sales on the event.
Sending Greetings
If you need your business to last for an extended period, you must give your best to achieve a healthy relationship with your customers. You need to make them feel like your own. It is about giving them the special treatment that they deserve. So even if your business has little scope to achieve massive growth during Christmas, you need to make your customers feel special. You can optimise your digital marketing strategy for Christmas by greeting all your customers. It's something that will incur little costs. You just need to write down a few things to acknowledge your customer base and pay them the gratitude they deserve. These small things can make your customers happy and satisfied. And when they are thrilled with your services, your business will only grow further in the times to come.
Turning Products Into Gifts
If you're running a retail website, you must deliver products 24/7 and 365 days a year. It's not like you will take some time off during the Christmas festivities. While your job will continue routinely during this particular day, the delivery should be made in a manner other than ordinary. You can use a digital marketing strategy for Christmas, where you turn products into gifts. There is a high chance that the customers are buying products to gift to their friends and family members. So if you can come with pre-packaged, ready-to-give gifts, it will be more suitable.
For the best implementation of these tips, we at Zeal Digital will be the best digital marketing agency in Parramatta. Hire us, and we won't disappoint you one bit!
FAQs