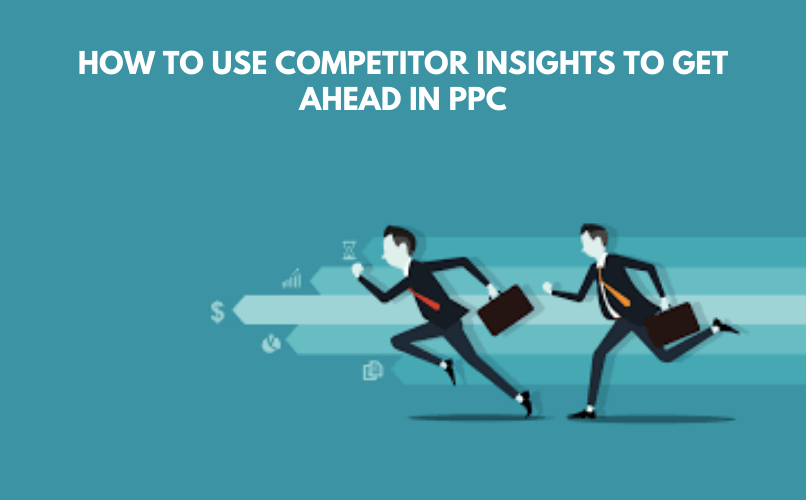 How to Use Competitor Insights to Get Ahead in PPC
The growing digitalization and fierce competition in every sector have made it imperative for organizations to fasten their seat belts and adopt aggressive marketing techniques. One of the best ways to channel and organize one's marketing and digital ad strategy is an understanding of a competitor's strategy. Knowing your competitor's ad strategy can help you to derive a more focused and specific ad strategy.
Competitor insight is of great use especially when it comes to a digital platform. It provides an overview and clear picture concerning what are the goals of your competitors, what is their ad strategy and find out if there are any loopholes in the strategy. This data can be of great help to plan a discreet ad strategy and gain more results. It can help you to make informed decisions and spend on only those tools that guarantee good results. 
The following are some competitor insights topics that can help you to get ahead in PPC.
Search Keywords: Each search query is an action and a potential lead. Search Keywords are one of the most important factors that you should research before targeting your keywords. Study and analyze which are the keywords that your competitors are targeting, and on which search platforms. Based on the information, plan your search keywords to recoup the maximum benefit of ad strategy.
Search Engine Results Pages (SERPs): One of the most difficult and cumbersome tasks is to option SERPs. It helps to understand the exposure of your competitors and plan your move accordingly.  An important thing to note is that search pages are new auctions, and no pages are alike. So, there are chances that sometimes you may be able to see a few ads and sometimes not. A cohesive collection of these data using Ad preview tools can provide you with authentic and comprehensive information without any hassles.
Auction Insights:  Information about which brands are showing adjacent to your product on Google or search engine pages can help you to better market your products. Google and Microsoft have the feature of Auction insights providing vital information about ad position, impression rate, number of shares, etc.
Competitor Insights Tools: Use competition insight tools to get detailed information about the ad search strategy of your competitors and analyze the same. Third-party companies develop Competitor insight tools. They offer specific information and insights about competitors. These tools make it easy to get the desired data and identify areas of opportunity. Some of the widely used competitor's insight tools include:
SEMrush

SpyFu

iSpionage

Ahref

These tools use their software to scan the web and obtain information on how the companies are bidding and leveraging keywords to maximize their web presence. The metrics received using these tools can be very lucrative in devising a flawless targeted PPC strategy.
Keyword Takeaways: The whole World Wide Web works on the power of keywords. It is essential to smartly place your keywords to get maximum attention and visibility. A Competitor insight concerning keyword bidding and targeting keywords can help you to for more targeted keyword list.  It can help you to know which are the keywords that you can target, are you missing on some keywords, what are the other possibilities, which are the keywords that your competitors are not targeting, etc. Based on what you find, you can reframe your keyword lists and make all the necessary arrangements for better exposure.
Ad Copy Takeaways: A lot can be learned from your competitors' ad copy. It can help you to analyze your ad copy and make the necessary changes. It can help you to know what is the main call of action of your competitors, how are they highlighting their USPs, what is the keyword placement, which emotion they wish to elicit from their ad, etc. A detailed study of Competitor Ad copy can help you to know the copy strategy of your competitor and enable you to draft an appealing ad for your target audience.
Landing Pages: You cannot miss landing pages if you are tapping on the competitor insights. Landing pages are the treasure, they offer you some of the best, and real-time information that most of the tools ought to miss. Click on your competitors' ads, visit their retargeting pages; know their communication and action calls etc. This can help you to draft an ad that is more focused, specific, interactive, and alluring. Create the perfect impression on your visitors with well thought, well-planned ad, and copy strategy.
The Bottom Line
It is important to know what your competitors are doing and how they are planning their ad search strategy. This information will help you to draft a smart, targeted ad strategy and get the maximum clicks. It can help you to oeuvre your efforts and recoup a great return on your digital ad strategy.