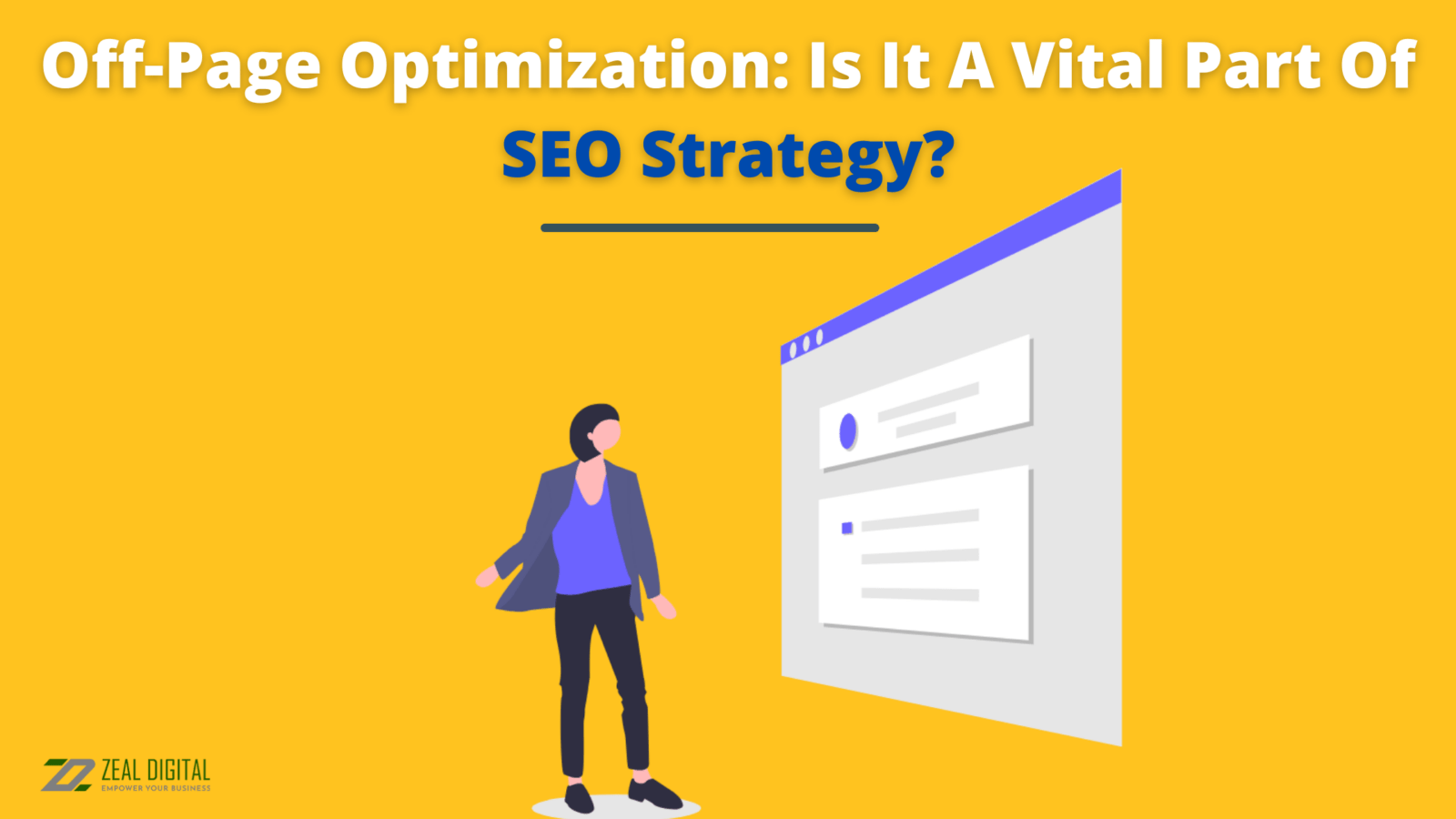 Off-Page Optimization: Is It A Vital Part Of SEO Strategy
To define it in simple terms, off-page optimization can be referred to as the efforts taken outside of the website to improve its performance and ranking on search engines. If you go for the best SEO services in Sydney, they would make sure that the off-page optimization is given as much importance as the SEO done on the actual website. Here are some of the reasons why it is considered so important by most of the SEO services in Sydney:-
More Number Of Referring Domains 
If you haven't gotten off-page optimization already, it's that part of SEO services in Sydney which wouldn't make any changes to your website and still try to improve the ranking on Google. When more links are drawn from unique websites, it will lead to organic traffic on your website. It's sure to improve the ranking of your website on Google at the same point in time. Off-page optimization is going to persuade more referring domains. The traffic is going to increase without really doing anything on the website and it will be completely organic.
Building Site Authority 
You must create authority on your website. You may ask it from any given SEO services in Sydney and you would know why site authority is considered to be so vital. It's good to earn great traffic all at once but what's more important is that you work your way up with that traffic consistently. It shouldn't be the case that you get some clout today and people forget about your website tomorrow completely. This is possible with the help of off-page optimization. It will allow you to appear at the top of search engine results for given Keywords.
More Relevance 
When you focus on off-page optimization, you will be seeing the larger than life picture. When you take the help of the best SEO services in Sydney, they will guide you in the direction that allows you to achieve the best kind of off-page optimization. In today's time, most organisations know the changes that they have to bring to their website. The content should be crisper, neater and the user interface should always be fantastic. But is that enough to be relevant among all the websites out there? Off-page optimization would be much more important to get that relevance over all the competitors.
More Relevant Traffic 
As we have already discussed, off-page optimization is going to drive relevance to your website. As people know about your website, they would also inquire about the services that your company has got to offer to them. This is where the SEO services in Sydney that you have hired will come to the rescue. They will put the content in such a way that people keep revisiting your website. The fuel to the fire has to be off-page optimization and you have to conduct it very nicely.
So these are all the different advantages of going for off-page optimization. Remember, it is more complex than the SEO activities that you do on your website. But if you take the help of the best SEO services in Sydney, you will get there comfortably!