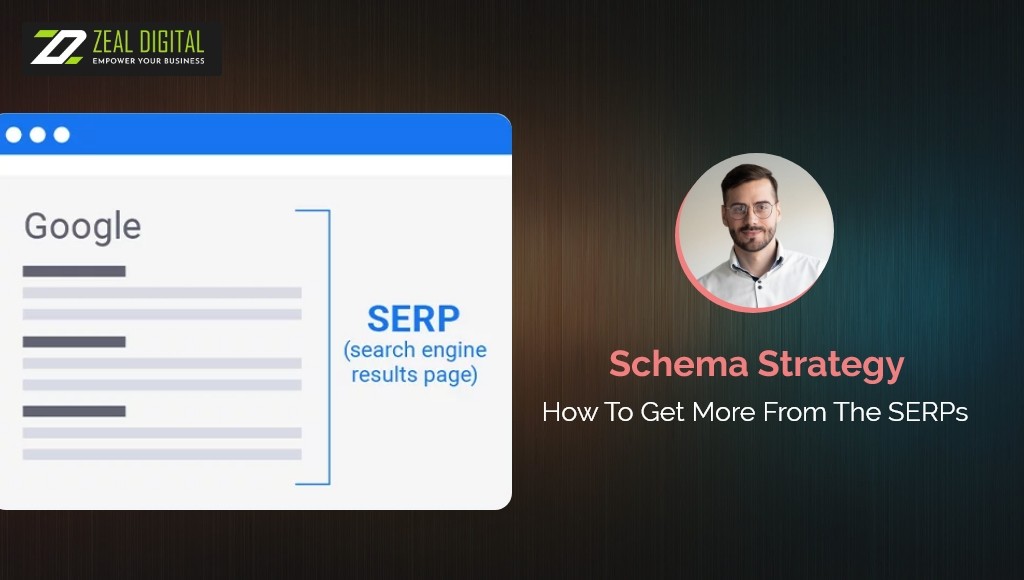 Schema Strategy – How To Get More From The SERPs
Are you looking to get the maximum benefits from Search Engine Results Pages (SERPs)? Then designing a good schema strategy can help you right away! Here is a step-by-step guide on how to build your very own schema strategy for your website.
What is a Schema Strategy?
The structural organisation of data is known as a schema. When you own a website, your data should be well organised so that it appears on relevant searches. For Google, there is a specific schema strategy that can help you utilise the maximum benefits of SERPs.
Step 1: Identifying Key Content/Aspects of the Business for Opportunities in Structured Data
The first step for having a good schema strategy is to identify the key aspects of your business for opportunities in structured data. This means that you have to categorise your website and identify the type of products you are selling. The best way to do this is to enlist the key aspects of your website and rehash them according to your site needs. For example, if you own an online clothing store, your title tags and keywords should be oriented according to that. Plus, your website design should also resonate with the theme of your business. Furthermore, the site data should be arranged according to that. After you are done with the systematic arrangement of these key aspects, you complete the first step of having a good schema strategy.
Step 2: Reviewing Eligible Features of Google for your Top Content
The next step is to make yourself familiar with the features of Google for your top content. This means that you have to understand how Google top search works and how you can implement SEO tactics into your website. For this, you can hire a well known search engine marketing agency in Sydney by contacting us at https://www.zealdigital.com.au/. Another way you can enhance your knowledge about Google content features is by understanding the parameters of SEO. The key points that you can work on are keyword research, SEO title, meta tags, meta description and more. You can also watch various tutorial videos to understand these features of Google. These tutorial videos extensively teach Google features and search engine optimisation.
Step 3: Evaluating the Method of Implementation for your Schema Strategy
The third step in designing a schema strategy for your website is the evaluation of the methods you have included and then implementing them accordingly. Evaluation and implementation of your strategy are what can make your website work better. After completing steps one and two, you will have a general idea about how to go on about things. The third step is a crucial stage because here, you get to know whether your schema strategy will be fruitful for your website or not. Determining whether your website content is single or recurring also comes under this step. This step also helps you understand if your schema strategy can drive traffic toward your website and boost your marketing tactics.
Step 4: Evaluating Each Page for Template Opportunities
The next step after you have determined whether your website content is single or recurring is the evaluation of each page of your website for template opportunities. In a podcast by Martha van Berkel, who is also the CEO and co-founder of the Schema App, it is mentioned how important it is to determine your page for these template opportunities. Doing so lets you get a clear picture of what all pages should be optimised first. Once you get this outline, you can edit and rehash those blocks and pages of your website before the others. This step also helps you expand your business by giving opportunities to make the maximum out of SERPs. For this, you can hire a website design agency in Sydney by contacting us at https://www.zealdigital.com.au/web-design-agency-sydney/
Step 5: Pull it All Together to Execute your Schema Strategy
Lastly, after you have planned out everything in your schema strategy, it is time to execute it. If you have followed all the steps systematically, as mentioned above, you will now have a proper plan to achieve your schema strategy. Once you are satisfied with everything you have in a single plane, you can run it on your website. You can carve out the best SEO tools and SERPs by doing extensive research on schema strategy. You can also optimise your website so that it reaches the maximum target audience. All in all, having a schema strategy by your side can help your website reach newer heights.
Some tips for a perfect Schema strategy
In the podcast by Martha van Berkel, there are various things to learn about the schema strategy. Here are some of the useful tips you can implement in your schema strategy before executing it on your website:
Be specific: – Google always wants you to be very specific about what your website is about. Therefore, answer all the questions and arrange the site data systematically. Also, the markup of your website should be very clear.
Structure your data efficiently: – If you own a website for your business, the site's data should be as structured as possible. This means useful SEO elements like title tags, product description, ratings, price and offers should all be mentioned under one roof. This can help you reach Google's top results.

Google's features for content review, content optimisation, and SERPs are a little complicated to understand in the beginning. However, there are several tutorials and information available on the functioning of SERPs. Once you are familiar with these features, you can easily implement them on your website. Designing a schema strategy can help you in doing so. Once you get an overview, you can implement it and see the change!