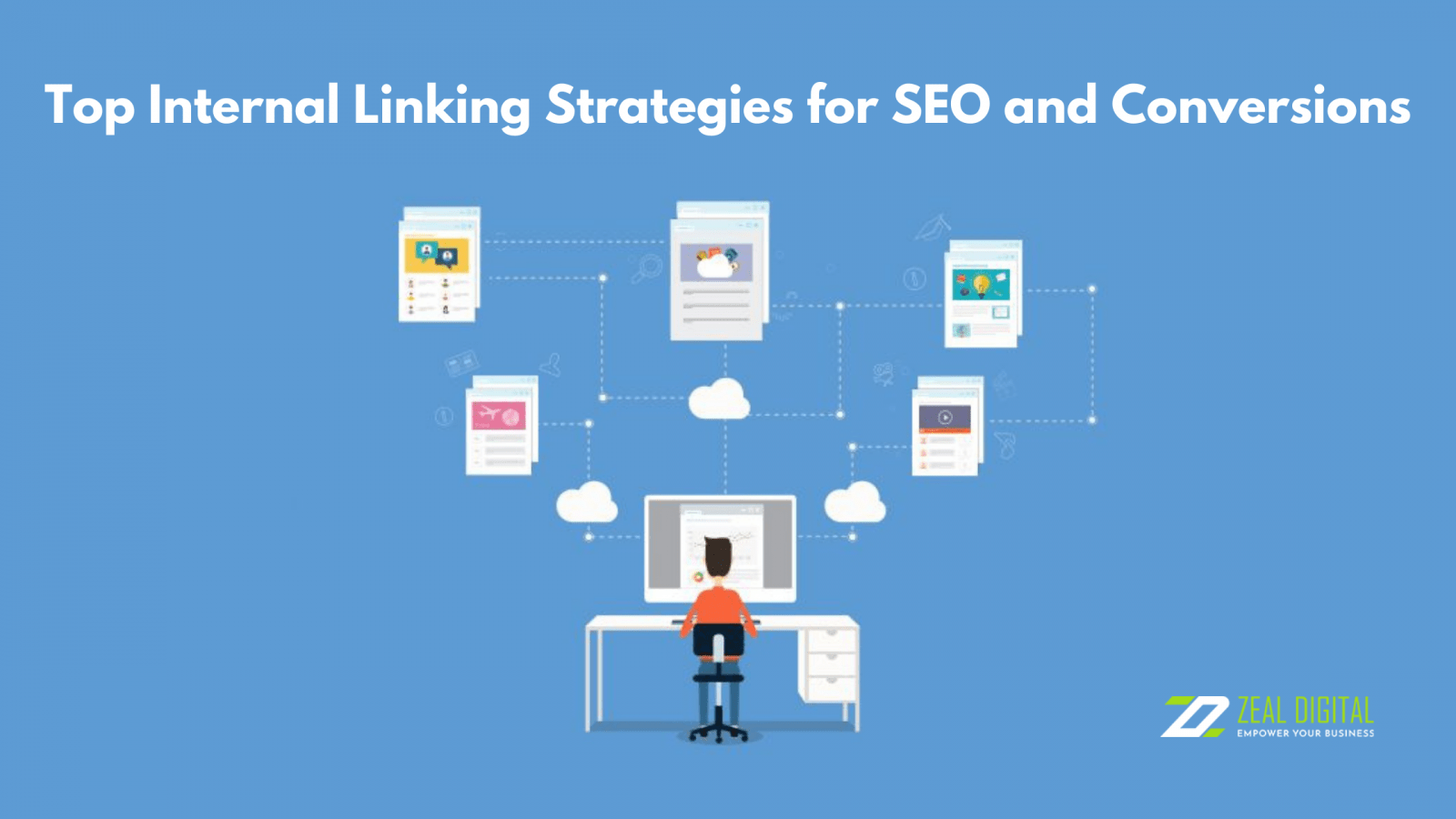 Top Internal Linking Strategies for SEO and Conversions
Maintaining the authority of the domain and page rank of your URLs is no joke. You have to optimise your pages now and then to keep up with the frequent algorithm updates. Similarly, you have to bring quality backlinks to your pages from websites with high domain ratings regularly. And there are tons of other essential things when you consider SEO for business or eCommerce websites. Whether it's a healthcare clinic, plumbing shop, bathroom supplies centre or any other business website, it needs SEO to sustain its presence over the internet. 
And today, we will talk about a significant factor related to search engine optimisation for companies and service providers based in Sydney. So, what is this factor, and how can you harness the best out of it for your website's ranking? Let's answer these questions below. 
Internal Links – A Key Search Engine Optimisation Technique In Sydney
Every website, regardless of business type, has a multitude of web pages on the same domain. Imagine if one page has a link for another page on the same website, you would call it an internal link. That is, you click on a text hyperlink on a web page, and it redirects you to another page on the same website. Generally, people refer to it as website navigation. However, when you have to consider search engine optimisation for your business based in Sydney, it's usually referred to as internal linking. And It has tremendous benefits to your website's domain authority and page ranking as well. So, why not implement a few good strategies related to internal linking? Any good SEO agency in Sydney will recommend you do the same. 
You can see how Internal links help your website below. 
Internal links help you pass authority from one web page onto another page on the same domain.

Your potential customers can easily navigate to relevant content with an excellent internal linking structure. 

Internal links play a crucial role in call-to-action aspects of your website.   
Now, you could see why internal linking is considered necessary when you perform search engine optimisation for websites in Sydney. It's time to guide you through a few essential strategies while building internal links on your website. Whether you are doing SEO on your own or you have hired an SEO agency for your website in Sydney, you can benefit from these strategies regardless.
Easy To Implement Strategies For Your Conversions
Every business website manager knows the value of driving high-quality conversion leads to the website. Not only does it fulfil your revenue target, but it also indicates that your search engine optimisation strategies are working in Sydney. So, here are the strategies that you can follow and implement for your business website.
You need lots of content!
How would you create a good number of internal links without creating a large number of pages on the website? It doesn't do any good if you only have a few pages on your domain. So, the first thing you must do is create content and constantly keep adding to it. If you don't have many web pages on your domain, you cannot harness the true potential of internal linking. 
While you are mass producing content, you have to ensure that the content doesn't lack quality. Thus, you can redirect your users and readers to more content on your website. Not only does it help your customers get more information about the topic, but it also contributes to the dwell time on your website. No wonder every SEO agency based in Sydney emphasises adding a significant number of internal links to a website. 
Insert Internal Links At Relevant Places
Imagine if you are browsing a website and you stumble upon a few irrelevant links. Wouldn't you feel frustrated to see internal links that make no sense? You are reading about plumbing services, and all of a sudden, you find a link for hairdressing. You will close the tab in frustration. Thus, you should never include internal links which are not relevant to the page's content. Not only does it risk your customers, but it may affect your page ranking as well. 
So, if you do have a page about, let's say, plumbing services. Then you should add internal links for relevant topics, such as clogged drainages, plumbers, hot water systems, etc. Your reader will get to read all there is to know about your services and products easily. Thus, it will help you convert a lot of leads into conversions.  
Use Anchor Text, Prudently! 
We all know the power of keywords, don't we? So, why not use them while linking web pages internally? This is one of the best search engine optimisation practices for your website in Sydney. Not only does it help your customer acquire more relevant content, but it also improves the overall keyword rankings. 
However, you need to carefully use this powerful method of inserting anchor texts on your web pages. You shouldn't use exact match keywords while interlinking your pages. Instead, naturally link the two pages or else, your website will get penalised. And of course, you shouldn't spam any web page of yours with keyword-infused anchor texts at all. 
Keep It Simple
So, how many internal links should you include on every page? According to Google, you should never go over the board with internal links on a webpage.  Including the navigations, anchor texts and other internal links, the number should be between 75-100. This will help you to pass the authority from one specific page to several child pages on the domain. 
On the other hand, you should design the structure of your website navigation carefully. Every page of your website should be within 3-4 clicks from the homepage. 

You also have to weed out the broken internal links from your website constantly. For this, you can use any internal links audit tool as well. 

The best way to ensure that your website follows the best internal linking practice is to hire an

SEO agency for your business website in Sydney.
So, are you looking for one such SEO agency in Sydney for your business website? Then you have come to the right place. Zeal Digital offers the finest search engine optimisation services to its customers in Sydney and nearby regions. 
Enquire today and expand your business exponentially!